Each YumeTwins box is a surprise of 8-10 items ranging from adorable plushies and squishies, collectible keychains and figures, stationery and accessories.
The Basics
$29.99 per month
Ships Worldwide
Read our review to see what kawaii goodness came in the April 2019 YumeTwins Subscription and save $3 off your first box! Read more...
More Staff Reviews of YumeTwins
The Basics
$29.99 per month
Ships Worldwide
User Reviews
I was so excited about this subscription box. I love Kawaii! I got my first three boxes but have received none since November. I believe THIS IS A SCAM. You get no proof of shipment, no tracking number, nothing. Just their word that the shipment was made. If you don't get your box, too bad, you don't receive a refund. I paid over $200 dollars for boxes that never got to me. In terms of quality, it's very poor. I have gotten damaged items (again nothing you can do about that), incomplete boxes, items that were advertised where suddenly changed last minute e.g. for prints that were not as cute as they advertised. Please save yourselves the trouble and money. Would definitely NOT RECOMMEND.
This is a pretty critical review I think. I have gotten several boxes from them, and I did really like them. The curation is (usually) pretty good, with a few slip ups (Like a stuffed bunny plush for halloween??). The cost is about average for boxes like these and it's fun to see what you are going to get. This is a box you wait for--it will take awhile to get to you from Japan. However, as others have mentioned in the comments of spoilers and such on here, their customer service isn't the greatest---they don't do refunds if they've messed up. I ordered the october box, and then I tried to unsubscribe as I didn't want the November box. I kept getting an error message. Finally I noticed they charged my card for the next month and I still couldn't unsubscribe. So I contacted them with a screenshot, asked them to unsubscribe me, return my money and not ship the November box. No dice. They claimed there was no proof I'd ever tried to unsubscribe, even though I had a screen shot and had been trying for days. They refused to refund me, telling me a subscription means that I'm resubscribed and if you pay again, (even though I attempted to unsubscribe) no dice.That's really shady. They eventually sent me the November box, which was as lackluster as I expected. Now another issue: Throughout November they touted this great "Pokemon Holiday Parade" December box. Now that's up my alley. I gave them another shot, went ahead and resubscribed. They were supposed to have a great Pokemon Lugagge Tag and a beautiful keychain that was nice enough to double as a holiday ornament. They sent multiple emails about this, really played it up and it's on the MSA spoilers. Yesterday I get the shipping notifcation. Today, they send an email saying that instead of the gorgeous luggage tag and keychain, they will be sending a travel pouch and a random, not as nice keychain that wouldn't make a great ornament (imo). I'm really bummed about it. They did say that they were adding a bonus item, but since they shipped yesterday and the email about the change came today I'm not sure if that is correct. In any case, I would say do your research when it comes to the TOS of subscription boxes. You really need to make sure that the company you order from isn't going to take the money and not refund if their website glitches. As I said, pretty good curation, fun items, bit of an issue with customer service. 3/5.
Seriously they said the box shipped over a month ago and there is no way to track it, talk to anyone, or have any idea what is going on. Still haven't seen box #1 yet...
This subscription is really hit or miss for me, and I have to say that it's more miss than anything. To start, I'm an adult woman. This box seems suitable for 12+ with some items and boxes seeming more appropriate for kids, and some seeming more appropriate for adults (keep in mind I do think adults can enjoy cute things). The items have a wide range. I've received things like glittery pencil cases and little notebooks, and I've also received things like bamboo bowls and chopsticks. Every box comes with a plushie, usually nothing special or collectible and honestly even little kids probably wouldn't be into these plushies. I did enjoy the box at first but I've unsubscribed for good, and here's why: Their customer service is lacking: If the box is missing an item (which has happened) or the box doesn't arrive, they won't do anything. They won't replace the item, and they won't send a new box or refund your money if the box doesn't show up. Don't bother opening up a paypal dispute if the box doesn't show up as they will side with Yume Twins (something about the TOS) I wind up not using/giving away most of what I get: A lot of the items aren't very useful for me and I wind up giving them away. Their curation is lacking and the December 2018 box was really disappointing: This month was meant to be their Pokemon Holiday Parade box. I got it with the black friday deal, where you could get a surprise bonus item, a Rilakuma or Dragon Ball Z figurine. They really heavily advertised this box and how much Pokemon goodness it would contain. (plus some Sanrio) Then, the day after I ordered it I got the email that the other reviewer mentioned. The gorgeous Pokemon luggage tag and the great keychain that could double as a Christmas ornament would not be in my box. Instead I'd get a Pokemon travel case and a lesser quality keychain. That was disappointing. After waiting almost four weeks, it finally came. I have to say I'm really disappointed. Pokemon items in my box: 3. I received the Pokemon food mold, the replacement snorlax pouch, and I did wind up with the pretty keychain. I also received My Melody stickers, little My Melody sticky notes and a random plushie of a little bird. I I also received a random "bonus" item because they weren't giving me the luggage tag (a small figurine of a dessert), and I did *not* recieve my black Friday figurine. Not actually a Pokemon Holiday Parade. They at least could have included a Pokemon plushie. The plushie is neither Pokemon, Sanrio, nor holiday themed. It felt like I was baited and switched. "Here are all these cool items with a great theme", but really they just sent a couple okay items, and some random non Pokemon stuff. They should have stuck to the Pokemon theme, made sure they had enough items to handle how much advertising they were doing of the box, and actually sent the black Friday item promised. In the long run I think they should also decide who their target audience is and stick to it. Knowing that they won't do anything if I contact customer service, I'm just going to stop subscribing. It isn't worth it for me. I have a lot of items piled up in a box ready to be donated, sold, or traded. Subscribe at your own risk.
Beware!!! This company has the worst customer service I have ever come across! I am no complainer but I absolutely had to warn anybody that ever wanted to think about subscribing to this company. From day one when they ship my first box it took almost four months to get it with no way of tracking it, I had to pay extra for the better shipping into their customer service they said it's from the covid, which is unfortunate but they should cover that if their boxes aren't getting to their customers on the guaranteed time frame on their website. Now there's a disclaimer.. extra shipping is about $12 extra month. Secondly I moved and I changed my addresses they continue to ship my boxes to my old address and take a no accountability and blame it on the carrier DHL. I have everything documented proof but they fight you and nickel and dime you on everything!!!!!! Good luck trying to cancel they charged me for an extra year!!! Yes another 200!! after I canceled before my box even before shipped or packed!!! There are customer service is a total nightmare!!! By the way the products you received are for a 8 year olds or under. Kawaii's cute and all but if you're an adult or an older child it gets old very quickly. My 10-year-old wants nothing to do with this. And since have switched to different subscription boxes with better merch. Also all the products are extremely cheap looks like you can find it at the dollar store. Not worth the price time or hassle. Biggest waste of money.
This subscription box is a total scam! It's over $30 and they make you pay additional for tracking and insurance which ends up being about an extra $15. I've never had a company charge extra for a tracking number and I order from overseas often, so I declined it. I paid using PayPal because I knew I would have protection if they didn't send the box. I ordered June 13th, and got a shipping notification on June 21st. Now, the shipping notification just says your box has shipped. It doesn't give the carrier company that it was shipped through or any kind of confirmation of shipment. The notice says I will have my box in 2-4 weeks. It is now a month later, and when I tried to log in to the customer portal to talk to someone about what is going on, they say I have to wait 60 after the "shipment" date to even speak to someone about where my box is. So I take it up with PayPal and open a dispute. YumeTwins responds the next day with a FAKE tracking number. I enter the tracking number into Japan Post (the carrier they told PayPal it was shipped through) and the tracking says it is invalid. BEWARE! This company will try to scam you if you don't purchase tracking and insurance!!!
It was my first box and it was such a disappointment. Just a couple of days after I had subscrived they sent an email saying two of the three advertised products for the month were not going to be available. They were going to substitute them for other products of more ¨value¨but let's be real, absolutely not cute at all. They changed a cute eveelution keychain for a generic random pokemon mini chain like I have seen in a dozen other places. And a cute and practical traveltag was now a generic zipper bag of snorlax. I immediately wrote them to cancel my subsciprion as the advertised products were not going to be in the final shipment but they said it was not possible as I had already done the payment. I ended receiving a box full of disapointment. The keychain and bag were even uglier that expected and the rest of the box is not worth the price at all. I absolutely cannot recomend this service.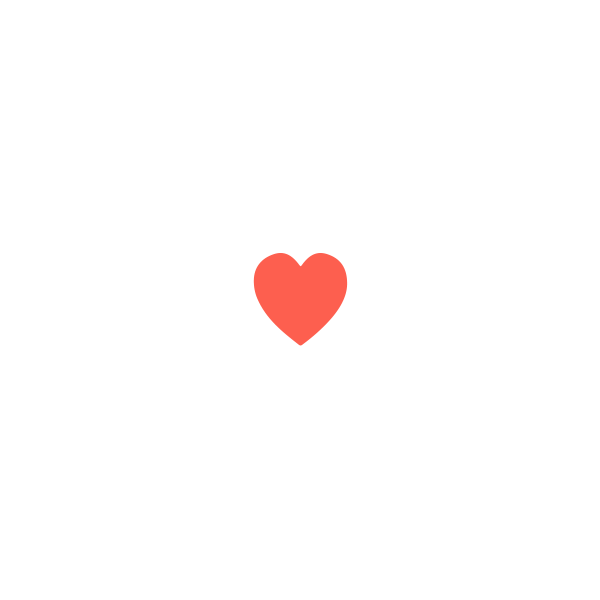 Who We Are
MSA has been your top resource for subscription box reviews since 2012, and we like to think of ourselves as your well-researched and trusted friend. Our team has unboxed tens of thousands of boxes, shared their experience honestly, and joined our community in conversations about each. We wouldn't be who we are without our readers, who contribute their own first-hand experience on the thousands of subscriptions we've reviewed. Learn more.