YogaClub was founded with the mission to help deliver affordable activewear tailored specifically for you to help you look your best while eliminating the hassle of clothing shopping. This new seasonal offering is their newest innovation toward that goal, by offering curated cuts quarterly for subscribers that are selected from top styles and made with ultra-premium quality materials. This allows you to not only save precious time and valuable money but also affords you ease of mind without having to fret over every decision and still have the flexibility of generous return policies. Paired with a seasonal refresh in your yoga wardrobe, this program is designed to make yoga fashion as stress-free and approachable as possible.
To ensure customer satisfaction, YogaClub provides easy exchanges and the flexibility to cancel at any time, along with customer support and their Best Value Guarantee.
Available today for only $79/per 3-piece outfit, members who join will receive an additional legging in their first seasonal delivery as a free bonus.
The Basics
$79 quarterly
Ships to US and Canada
What did reviewer Tiffany think of the solid tops and leggings she received in this delivery of the YogaClub Guru subscription box? Read our review to find out! Read more...
More Staff Reviews of YogaClub
The Basics
$79 quarterly
Ships to US and Canada
User Reviews
Let's be clear: this is a subscription box with clearance rack rejects from several seasons back. They have a detailed style quiz that I suspect they're using to farm data to sell to track trends, because what they send doesn't even match together as an outfit or look anything like the boxes fitness/fashion bloggers advertise. The exchange system is a joke, and MSA should have done due diligence on the process. You can exchange (for $8 each way) but they give you two choices max and even then it's only if you spend time contacting them; there weren't any options on the website system when I tried. The Facebook group is a bunch of people trying to sell their (often used) items to other members for $25-30 a piece. You can't get in until you're a Yoga Club member, so people can't see it's a bait and switch. TLDR: Avoid this one. You'll find way better deals online buying from Nordstrom Rack.
I was excited to try this box - especially since I live in workout clothes - but was so disappointed. To make matters worse, their exchange policy was complicated and too much of a headache. The CS agent I spoke to preferred that I try to sell/swap the item on a Facebook page they offer. I had two boxes delivered - and then cancelled. The items I've worn have not held up well. Save your money and purchase items on sale from quality stores - or even TJ Maxx.
Don't use this service. Your 100x better off going to a yoga studio's sale rack and finding good brands there that you actually like. Even if you'd rather have something shipped, try fabletics or something similar where you can pick what you want and easily return it if you don't like it. I hated my first box, nothing fit right, and it's been two months and I can't get anything exchanged or returned without paying an extra premium for it.
Really wanted to like this subscription, but hated it! Better off picking your own clothes! My first box, despite the fact it's June, had all dark colors and material was the same I'd get at any discount store. I decided to try again with a guru box and while material is much better, once again, at the start of summer, I'm sent blue and black colors & long pants. What do they send in winter- white and brights? Soooo disappointed in choice of colors/style, not once, but twice. I really wanted to like this subscription, but I can't.
This is a disaster. Awful, ugly styles sent to me. $15 return fee to exchange items. The exchange items were horrible quality, transparent, and beyond disappointing. DO NOT waste your money on a yoga pant gamble..... you will be stuck trying to trade/sell your unflattering clothes on the Facebook page. You have been warned.
I enjoy Yoga Club every 2 months. I actually cancelled my membership and came back with the $59 box for life. Makes the box a much better value! This was the outfit I received when I returned and I love it! The leggings are high quality and super comfortable.
I received 2 boxes - the first was OK - one item was a white sports bra that was a bit big, but enabled me to fasten it so that it crossed in back, which made it fit better, but white isn't really my color. The second box stunk. It included a plain pair of black leggings which I thought were alright, nothing special, a sort of ugly and very boxy pullover made out of a weird material, and an absolutely horrible and cheaply made work out tank that was too big and in a snot green and fluorescent yellow color. It fit horribly and did not match the rest of the colors in the box. I really think they save the really good items for the people who post on You Tube and give the rest of their subscribers the detritus. I wrote them and they offered me 2 other options for the 2 items I hated, and I chose one of the sets, but the jacket was too tight, so I ended up keeping the boxy thing and decided to gift it to someone as a Christmas present. It's also nearly impossible to get a customer service rep on the phone. I tried to cancel, but the girl on the phone offered me $15 off to give it one more try, so I decided to do that - if this box is a bust I'm unsubscribing.
So I just received my first YogaClub box and was pleasantly surprised. Each item was a recognizable brand and on trend. I got the cutest jacket from MPG (which I know to be a Canadian version of Lululemon) with a hood that rolls and snaps down to create an edgy neck "bolster"...for lack of a better word. It's so cute though and really unique, plus functional! I actually retired my Lululemon jacket in the same color for this one. The second piece was a basic black tank top that had it not been a reputable brand that I follow, I might not have purchased it on my own...but it is light, well-made, and a closet staple, so I'm happy with it. The final piece was a crazy, indigo-printed legging, that I love and can't wait to wear. Nice fabric and solid construction. Well done, YogaClub. Your three-minute survey sent me gifts I love. Can I get you to call my Aunt Faye and tell her what you know about me before Christmas?
J'ai beaucoup apprécier ma première boîte (The Guru). La couleur des Yoga pants reçu était un peu moins mon style (pâle), mais les chandails sont super beaux et très confortable. La qualité des articles reçu m'as bien surprise, en bien !!! Le seul point plus négatif pour le moment sont les frais de livraisons (10$) sur chaque boîte envoyé, incluant la plus dispendieuse (Guru). Sinon le temps de livraison n'était pas si mal, ça a pris environ 2 semaines. Bref, je vais continuer mon abonnement pendant encore 1 ou 2 mois afin de voir quelles surprises les stylistes me réservent (Et plus si c'est toujours aussi bien) ! :)
I absolutely loved my first box. The items fit perfectly and they were just my style, which is important since I am a YouTube creator in the yoga/fitness world and I need cute outfits that make me feel my best on camera and reflect my personality. I took a risk with yoga club (the Guru box), and was pleasantly surprised! The only downside was the shipping. I have an overseas APO (US military) shipping address, and my box took 5 weeks (almost 6) to arrive. My second box automatically shipped before I'd even received my first! Thankfully customer service was helpful and advised me to change to a bimonthly subscription, but even so, I was/am disappointed that shipping is so slow. USPS offers rates to overseas APO addresses that are the same as those within the continental US... You just have to use a customs form. That's the only difference! I do appreciate that YogaClub is willing to serve the military community overseas, and I hope they will continue to do so... I just hope they can adjust their shipping practices for us.
Read More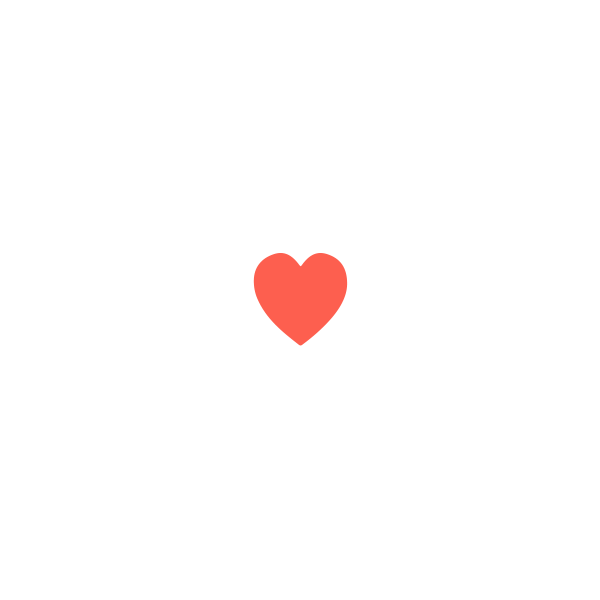 Who We Are
MSA has been your top resource for subscription box reviews since 2012, and we like to think of ourselves as your well-researched and trusted friend. Our team has unboxed tens of thousands of boxes, shared their experience honestly, and joined our community in conversations about each. We wouldn't be who we are without our readers, who contribute their own first-hand experience on the thousands of subscriptions we've reviewed. Learn more.