Recent Reviews
"Missing Product - Repeat Products - Fewer Products -- Less Value -- More Money -- Less Variety"
Not a lot of thought went into these bags. Last year's bags were a 5. This year's are a 1. The bags from last year were amazing. There were 18 or 19 products in each depending on the bag you purchased. This year they had 14 in each. The bag last year had a higher value of $135.00. This year the value is $120.00. The cost per bag last year was $20.00. This year it was $25.00. Last year the variety was amazing. This year there are repeat products from last year's bags like the nail polish remover (one in each bag if you can believe it), the Weleda lip butter and both of the serums from Mad Hippie. I would have paid $3-$5 more per bag, but I don't like receiving less value for my money. The best thing about each bag was the bag. In the Bright Ideas bag, the nail polish remover is missing. Check your bag. What a rip off! Really Amazon (Whole Foods), it is sad to know the company can't get this order right either.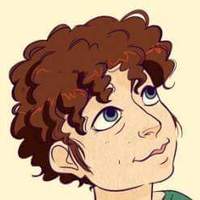 "2022 Beauty Bags Descriptions (Two Bags)"
From a Whole Foods press release dated 3/9/22 and titled "Whole Foods Market Experts Reveal Beauty Trends 2022": "Beauty Bags in Stores March 18 In addition, Whole Foods Market's highly anticipated Beauty Bags will be available in limited quantities in stores only, starting Friday, March 18. This year, shoppers can choose from two different curated assortments: the Bright Ideas bag, which features skin-loving products packed with ingredients like vitamin C that support glowing skin, and the Glow & Go bag, which features moisturizing products with ingredients like hyaluronic acid. Valued at more than $120 and retailing for $25 each, the Beauty Bags are filled with mixes of mini and full-sized products from brands like Karuna, ACURE, Mad Hippie, evanhealy, HiBAR and Facetory. Each assortment comes in a Queen Alaffia cosmetic bag, handprinted by artisans in Togo, West Africa."
To the people who posted asking about this year's bag (2022) - I was wondering the same thing, so I messaged WF on FB, and they replied confirming that the bags will be available March 18, in-store only, for $25. Here's their message: Our beauty bags are available for sale on 3/18, only in physical stores. We are offering two unique bags of our favorite beauty products for just $25 each at a value of $120+.