Wantable Accessories
The Wantable Accessories subscription sends you 3-4 jewelry and accessory pieces based on your preferences. You can always update your preferences, or skip any month! Shipping is free to the US. Canada: $6.00 USD United Kingdom: $7.00 USD Australia: $10.00 USD
The Basics
$36 per month
Ships to US, UK, Australia, and Canada
We're sorry
This box is no longer available
Wantable Accessories
---
Here are some alternatives you might like
The Basics
$36 per month
Ships to US, UK, Australia, and Canada
User Reviews
I initially subscribed because I lost almost all of my accessories recenly. (Long story) My job keeps me insanely busy and I just wasn't taking the time to "update". I thought the mystery aspect would assist in having a fresher perspective based on my taste. In the beginning, it was ok. I was getting decent pieces. Once I sat down and took the time to review what I got, it opened a dialogue with the stylist. The box immediately after doing that was perfection! So, clearly that is the key to successful subscribing. My interaction with their customer service department was timely, professional and efficient (also very effective!) I find I really, really look forward to my box every month! So far, the quality is pretty good. For what you're spending, and receiving "on trend" products, I think the pricing is great! I consistently get very positive compliments on everthing (even from stylists from Nordstrom and Bloomingdales!) To date, I am 6 months into my subscription and plan to continue doing so!
I just got my first box yesterday and I loved it! I got a super soft wool infinity scarf with a HANDWRITTEN note attached saying that my stylist picked it out specially, because, since they are in the same state as me (within a 2 hour drive) they know just how cold it is! And I did state in my comments section that I love natural fibers. The necklace is perfect and the earrings are a bit heavy but cute and wearable. My only issue is that I got a sterling silver 3 ring set that I can't wear one of, because one of them is weird for a ring. It looks like a crown of thorns! And feels like one when you wear it. I really like the other two rings and they haven't left my hand since I put them on.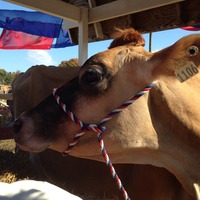 The quality of the items has not been great. A few were nice and I wear them often. But the other 75% of what I received was of too low quality for me to actually want to wear it. Also, it is very difficult to skip two months in a row. Their website's user interface bascially makes it impossible to skip two consecutive months, because you have to tell them you want to skip each time (can't permanently set it up to skip), and you have a tiny window of time when your skip for the first month doesn't show up before your second month will be shipped. Basically, if you have a lot of time to send back returns, then this sub is decent. But if you do not have a lot of time on your hands for returns, I would not advise this sub.
I love them, they are pricey so I only wait for sales. There customer service is spot on fast and friendly and they are super easy to return or cancel.
I wasn't crazy about the first box but I'm giving it a second shot before cancelling. I find it expensive for what it is.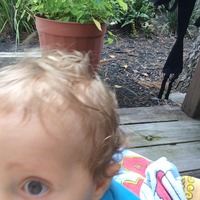 I just got my first box and I'm sooooo disappointed..... I was expecting something more in the linef Sunset 45 or even Jewelmint, but all I got is so not me. A pair of glasses, plastic pink tartan. A multitone spiked necklace that I wouldn't be caught dead with. A pair of silverish hoops that just aren't right and another pair ofvintage inspired earings that are kinda cute. I was really looking forward to this box after all the reviews, but it's something fit for a 20 y-o, not a 37 one. Or maybe we don't have the same concept of what rock 'n' roll and classic is.... I have a feeling that nobody pays attention to what you put in the surveys anyway...It really makes me feel old, not that I am, obviously. ;)
I got my very 1st box today. I have to say besides a pair of nice sunglasses that were way to big for my face (which I can gift out), I really love everything in box. I got a very beautiful infinity scarf and 2 simple dainty pieces of jewelry (which I requested). I felt my box was very personalized. I was pretty scared to order for the price and reading all the reviews on here, but decided to try it out anyways, and I'm so glad I did. We will see how next month goes.
I got Wantable for only two months. The second month they sent me an item almost identical to one they sent the first month. I did get a few necklaces I liked between the two boxes, but they sent me some horrible scarves I hated plus the duplicate - and their previous return policy was confusing and made it almost impossible to only return the things you disliked. However, they have recently changed that to where you can send back whatever you want. I would consider maybe giving them another shot because they changed their return policy. I am awaiting my first Wantable Fitness Edit right now.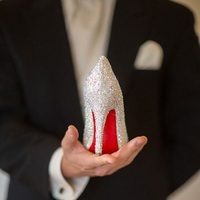 Customer service seems to be a total miss and their jewelry is awful! I don't understand why so many bloggers seem to rave about Wantable. I guess they're all paid reviews... Definitely NOT worth your money. I could find better quality jewelry at the Forever 21 clearance bin...
I was slightly disappointed with my first box, as I am a fan of delicate small jewelry, and received two large statement necklaces and one chunky bracelet. The other item, a pair of earrings, was very trendy and on the spot. I definitely can see that the quality is not up to par for a $36 box, but I will stick with it for another month or two while I tailor my preferences to see if it improves. I do love the concept though, and think that Wantable's quiz is the best out there that I've seen (especially their makeup!!), which is why I will stick too it and be more explicit about my preferences.
Read More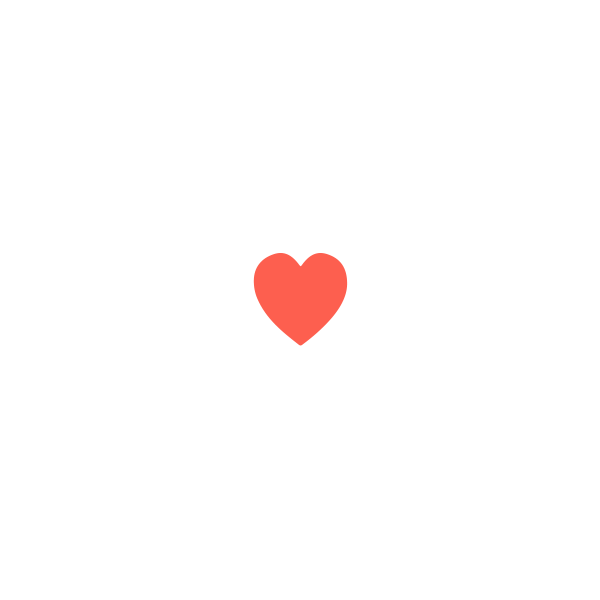 Here are some alternatives you might like
Who We Are
MSA has been your top resource for subscription box reviews since 2012, and we like to think of ourselves as your well-researched and trusted friend. Our team has unboxed tens of thousands of boxes, shared their experience honestly, and joined our community in conversations about each. We wouldn't be who we are without our readers, who contribute their own first-hand experience on the thousands of subscriptions we've reviewed. Learn more.