Recent Reviews
Not only did the money come out of my bank months before the box was shipped but they charged me twice and I have written many times to return one payment and have gotten no response at all. This is no way to run a business and I am going to cancel after I get my box. I do not want 2 boxes and would like my money back from one.
I have been doing subscription boxes for years. These Walmart Beauty Boxes never disappoint. Super value. Also, If you get an item you cannot use, these small items make great stocking stuffers. deedee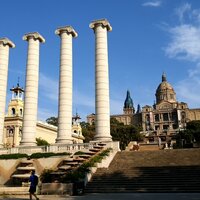 "Not exciting, but always used"
I know, I know. "Walmart Beauty Box" sounds completely boring when you look at all these other flashy beauty boxes featuring high-end luxury products. But this is currently the ONLY beauty box I now have, after having tried nearly all the major beauty boxes at some point. (Though I would still subscribe to the Target beauty box too if it still existed!) Why? Because I simply got tired of getting tons of fancy-schmancy items in that I was not honestly going to rebuy. I'm a stereotypical busy mom that doesn't get time to browse Sephora every weekend. The stuff in the Walmart box is what I'll find at any local box store I stop in for bread and milk. And with the quarterly shipping, the box always arrives when I forgot it existed so it's a nice surprise every time. They make great gym-bag restockers too!