Walmart Beauty Box is a quarterly makeup and beauty sample subscription service featuring brands carried by Walmart. This box also includes coupons.
The Basics
$6.98 per quarter
Ships to US
Walmart Beauty Box
---
I have to say, the Spring Walmart Box was not exactly what I was expecting. With the recent price hike, I wasn't quite sure what we would receive, but I have to say I was pleasantly surprised. While the toothbrush and toothpaste weren't the most exciting things to get, they both proved to be useful, and travel friendly for when the time finally comes. Being that three out of our six items were full sized was a pretty big deal, and I loved the nail strips, scrunchie, and Bliss cream. The only item I didn't love was the foil packet, but honestly, that was just a bonus with all of the other goodies. What did you think of this box? Read more...
More Staff Reviews of Walmart Beauty Box
The Basics
$6.98 per quarter
Ships to US
User Reviews
"Do NOT Subscribe to Walmart's Beauty Box - Missing Items"
I just started the subscription with the Spring 2021 box. Half the items were missing. I contacted the Beauty Box Customer Service twice via email (since there is not a phone number for them) and after a month they still have not responded. I called Walmart's regular customer service phone number and they cannot assist. I do NOT recommend this subscription. I refuse to do business with companies that have poor customer service and quality control. I cancelled the subscription.
"Cancelled my subscription after Spring 2021 box failed again! "
I have been getting the Walmart Beauty Box for about 2 years now. It's usually a fun little surprise when it arrives in the mail. However, this Spring 2021 box totally missed the mark for me! First of all, I've received the same Hello toothpaste 3 times now, the cheetah, sparkle gel nail strips are so not what I would consider appropriate for a "classic style" box. I would never wear these. The charcoal peel-off mask is questionable if I'll try this brand, and my hair is too short for a scrünci so I was pleasantly surprised by a pair of somewhat cute salon clips instead. Finally, the 1 item I really liked in the whole box was Humphrey's Witch Hazel Toner. I've never heard of this brand before, but I do love a good toner. Unfortunately, I cancelled my Walnart box after being so disappointed again. I was hoping with the price increase the box would be a little better, but certainly not worse!
"No cosmetics in a Beauty Box??? "
My first two boxes didn't have a single cosmetic item. Little cream packets, hideous nail stickers, scrunchies (are we 8 years old???), more little cream packets. All junk.
Save your money. They don't target the products any more. Most of the items I receive are for younger women. I have also received duplicate products in four boxes. Every box I have received for two years has at least one sometimes two things that I have already gotten in a previous box. I was thinking of canceling when it was $5.00 but now 6.98 and still receiving duplicates. Also it says the spring box has 7 items. Mine only has 5. I am lucky if there is ever one sample I actually like. They can keep their box and I will spend my money somewhere else. Rebecca in N.C.
I usually like the items I receive in these boxes. Since, this one included a bit of a price increase I was a little disappointed . Hair scrunchies ( look like from the 80"S or 90'S crushed velvet ) that I can't use because of my short hair, I really wouldn't use them if my hair was long either as they are truly ugly) Nail gel strips in aqua blue which is not for me and a toothbrush and toothpaste sample. The witch hazel looks okay but I did receive one by another maker in a previous box that I hadn't used yet. There were also a sample packet ( the .kind that some fashion magazines have and can be ripped out of them,) If this is supposed to be a "beauty box" it is really missing the mark.
"Price Increase--yet worst box ever!"
I've been a subscriber for over 5 years. For 5 dollars and no tax, this was a pretty awesome box--I would have given it 4 stars at any other time. I always found at least 3 items collectively worth more than the price I paid, that I would use. Then, they added tax. Still fine. I just received the Spring, 2021 box... It is literally the WORST box I've gotten ever. It consisted of YET ANOTHER package of gel nail strips (useless, as I get nexgen--this was my THIRD time receiving this), a set of two little hair clips (again, not something I'd use, but maybe I can pass these on to somebody's child!), ANOTHER sample of Hello Toothpaste...I didn't like the first one and still won't like this one!, a tiny packet of self tan body and face drops (I live in Florida--and there isn't enough to cover a pimple in the 0.02 oz packet), a 0.18 oz Olay Cream sample-nice, but not enough to see if it works, and a 3.3 oz organic witch hazel toner-nice. I promptly cancelled my subscription.
I was a fan of the Walmart Beauty box the first couple of times I recieved them. However, they are not good now, after they had promised exciting changes and raised the price. I have received duplicates of things I had previously recieved in at least 3 boxes. I can get a toothbrush and toothpaste from my dentist, but have now received them in two different boxes. I was very disappointed with my last box and the one I recieved today sealed the deal. I canceled my subscription and will be telling everyone I know to save their money.
The box increased from $5 with shipping to $6.98 plus tax. When this change happened, they did not notify subscribers; I had to email them to ask. The products are declining in value and are not well targeted to you anymore. Also, this month I was charged both the $6.98 and the $5. As others have said, the box comes late and tracking is useless. The box was a good value and better run when it was run by Walmart, not Brand Share. Brand Share really has dropped the ball. I wouldn't recommend.
I have had hit and miss experiences with this Beauty/Health box. The biggest problem I have with with this box is that they send out nicer bigger products to younger adults. The first box I received a few years ago was not even worth $5 and as a single mother of 3 $5 is like $50 when you don't have it. Recently, I was sent a box that contained awesome full size items for a African American Women who unfortunately I am not. The next box had some but not the whole box. Fortunately for me I was able to sell them to someone so the products and my money weren't wasted. Apart from those times, I generally am sent products that I can truly say I have enjoyed and had purchased. Receiving Foil Samples are a waste of time and product. There isn't ample amount of product to make a decision whether or not to spent money on a full size. The cost of the box will be going up too
I love every Box that I get. A Little something is a nice thing to get in the mail:)
Read More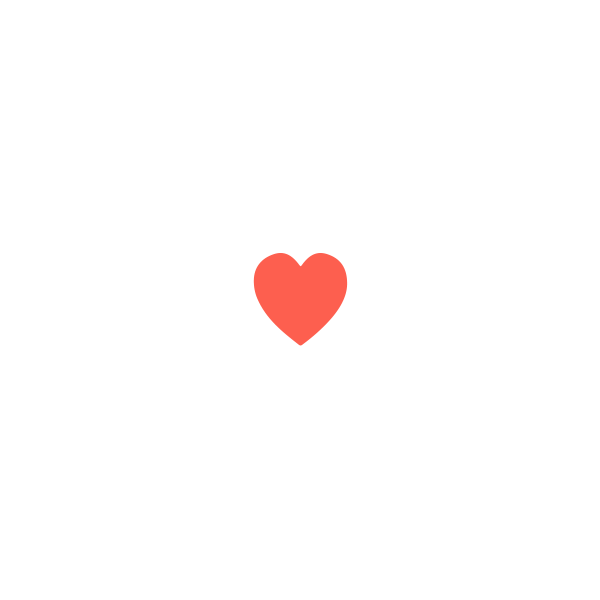 Who We Are
MSA has been your top resource for subscription box reviews since 2012, and we like to think of ourselves as your well-researched and trusted friend. Our team has unboxed tens of thousands of boxes, shared their experience honestly, and joined our community in conversations about each. We wouldn't be who we are without our readers, who contribute their own first-hand experience on the thousands of subscriptions we've reviewed. Learn more.