Recent Reviews
This is a terribly dishonest company. I had signed up for a trial box on 9/15/17 which never arrived. After contacting customer service, I finally had a box arrive on 10/27. I was then charged $200 four days later which is completely unfair considering I did not have sufficient time from my initial order date until now to make a decision on my order. If I hadn't reached out to the company directly, I doubt I ever would have received the trial box at all, and then would have been charged $200 after not receiving anything. Keep your money where it is safe!
This was one of the worst subscription boxes I've had. There was no contact after the initial confirmation of purchase email. It says new subscribers get their box the following month on the 15th, I did not receive my box until two months later. There was no shipment confirmation sent and finally found out my box was shipped after having to email support. The box arrived and it was nothing special but did include 12 snacks as promised. The following month I never received any confirmation about a continuing subscription and was automatically billed, along with no notification of shipment. I personally did not find value in the amount of snacks for the price.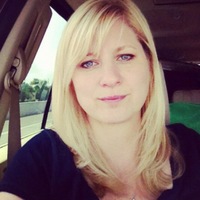 The $5.99 special ended up costing me $119!!! I ordered the gluten-free box for my son to try, because he can no longer tolerate gluten. First of all, it took about 6 weeks to receive his first box. Second HUGE PROBLEM was I emailed Urthbox a day or two after he received his first box and asked to cancel, because he really didn't like the box. No problem... so I thought. After checking my credit card statement, I realized Urthbox charged my account an additional $119! So, I found and re-read the company's response to my cancellation request. Turns out they charged me the $119 and canceled my subscription 6 months later! So, I was charged for boxes my son does not even enjoy. That's like throwing away $119!!! I don't have that kind of money and even if I did, I would not want to spend it on something I do not like. I am currently still waiting on a reply from Urthbox (this is now July). I subscribe to several different boxes and love them, but this is a truly disappointing experience. SO BUYER BEWARE!!! It's not so easy to cancel.