Universal Yums! is a food subscription service that brings you snacks from a different country each month. For example, we have reviewed boxes from countries such as the Netherlands, Egypt, Brazil, and many many more - check them out below! Their goal is to send subscribers boxes that allow them to "Snack Like A Local" on a range of yummy, new, and surprising finds. Choose between three sizes: the Yum box ($16 up to 7 items), Yum Yum box ($27 up to 12 items), or the Super Yum Box ($41 up to 20 items).
Our readers love Universal Yums and have voted them to the top of our Reader's Choice list of
Best Snack Subscription Boxes
!
The Basics
$27 per month
Ships to US and Canada
Free shipping for US Customers
Discounts for Annual subscriptions
Universal Yums
---
The Spain Universal Yums box was a win for our family this month! Unlike last month, this month had more hits than misses for us, and we found the curation to be diverse and fun. Between the fun information and the tasty treats, each month is like a field trip that we don't need to leave our home for. Spain can keep their Fried egg potato chips, but I do have an order in for more of the pineapple gummies and fried bacon and cheese cones! I love discovering new treats, and learning about new places is just plain fun! Does anyone have any guesses where we might be headed next month?  Read more...
More Staff Reviews of Universal Yums
The Basics
$27 per month
Ships to US and Canada
Free shipping for US Customers
Discounts for Annual subscriptions
What We Love
The scorecard provides a fun way to engage with the snacks and encourages trying new things
The variety of snacks always keeps things fresh and interesting
What You Should Know
The country theme for each box rotates, so your first box will be limited to countries available right now
Don't expect to love every snack - they appeal to a wide variety of tastes!
We Recommend Universal Yums If ...
You want to explore different tastes and cultures of the world right from home
You love to explore new flavors - or want to branch out from your usuals
User Reviews
I have been with universal yums for almost a year now. The first couple of months were great. I didnt have any issues with shipment and constantly bought more snacks from their shop. However the past 3, almost 4 months now, have been an absolute nightmare. I have been paying for my boxes but have not recieved a single delivery in three months, this includes orders from the shop. They sent me a replacement box and that also did not arrive. I decided to give up and ask for a refund and my membership cancelled. Apparently they don't do refunds. They can only send replacement boxes, which was a nice idea the first month but after months of not receiving a product, I just wanted my money back! I went back and forth with their customer service team for weeks just trying to get my money back. Their policy is a new box or nothing. So instead of leaving a customer on good terms they would rather steal their money. I have now lost three months worth of money to this AWFUL company. Do NOT support their business.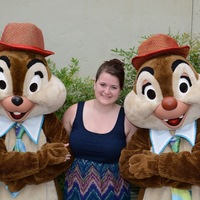 From May-December I did a monthly Super Yum Box to see if there would be enough snacks each month that I would enjoy. I am a picky eater and I fully own that it makes me a difficult person to please. I do not have any dietary restrictions (they can't accommodate dietary restrictions, by the way - I see that question a lot on their Facebook - they do list all their ingredients clearly though), I'm just picky. For those months, between my husband and I, we liked probably 95% of the snacks, so when they ran a Christmas promotion in December, we decided to go for it and get a yearly subscription. Overall we really enjoy it. Sure there's always at least 1 of the 20 that one or both of us is not willing to try, but we still find it a fun way to explore the snacks that are popular in other countries.
I really loved this subscription box! I received the France and Brazil boxes from February and March 2020. The variety and flavors of snacks were excellent, with plenty of chocolate, which was consistently my favorite. There were only a couple of disappointments per box since I tend to dislike hard candies in general. The packaging was a ton of fun too, with the informational pamphlet and voting card. Unfortunately, I unsubscribed since I decided to reset my snacking habits and stay away from processed foods. However, I would definitely recommend this and resubscribe occasionally when I want to treat myself and "explore the world" from my couch. :)
Scam! According to their website, their previous box was Scandinavia and their upcoming box is the Philippines. So I spent nearly $50 on the largest sized boxed as a gift, expecting one of the two. Instead I received the United Kingdom, with most of the snacks being potato chips. Not worth $20, let alone $50. I get that part of the appeal is the "surprise" of the country, but as a gift...you should have some say in what you're choosing. Would not recommend.
I've been a long standing customer since 2015. The service isn't perfect and there are consistency issues. For example, the Pakistan box from September 2017 was a huge disappointment. The quality of snacks was poor and the flavours bland. The contents of that box were very cheap. However, the Belgium box from the following month was chock full of incredibly tasty snacks and was well worth it. If you are new to subscription snack and food boxes universal yums isn't the best performer and you might not be that impressed with every box you receive. Try one of the asian boxes.
We started last month (July of 2018) with the Taiwan box and loved the experience. So many interesting new tastes and what a great way to encourage children to try new foods. Even my pickiest eaters joined the fun and tried everything. And, what an excellent way to get everyone involved in discourse about flavors, food, and culture. Looking forward to receiving our next box.
Truly love this subscription box! There is always a variety. I am a picky eater but always try every snack and I can say that i have never had a disgusting snack. I have had some I don't like but that's usually only 1 item out of 12 or so (and usually because I don't like the spicy things).
I just received my Spain box for April 2018 and it was so much fun unboxing it. There are so many interesting things to try but right now I have a cold so the only one I have done so far was the spicy mango candy. I needed something spicy I could taste. it is not too sweet and the spice is not so overwhelming that you have to run for a drink. There is a good assortment of savory and sweet. The little booklet with all the facts and trivia was so much fun. The truth is it is not a lot but what is in here is a good mix of snacks and some of them can be very hard to find. I checked out prices on the internet and it really was worth the cost of the box. What a fun way to learn about the culture of another country. Excuse me now while I go throw some tomatoes.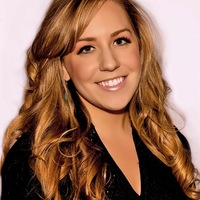 Hi Joshua, I am one of the founders of Universal Yums and I wanted to address your review. I'm terribly sorry that your box was lost in transit and that our team was not able to respond in our normal 24-48 hour timeline. I just checked with our customer support manager, and she assured me that we were sending you a replacement box this morning. We hope you enjoy your new box, and that arrives without any issues this time! Thank you, Monique Bernstein Co-founder, Universal Yums
Utterly terrible company. Placed my order the week of 3/16, got shipping information almost immediately (woo, I was excited) shipping started the next day and was due to arrive on 3/20. In my mind this was fantastic shipping time. 3/20 comes and goes, package is marked as delivered, but nothing has arrived. I know that USPS / UPS sometimes mess things up, so, decided to wait it out a day. on 3/22, after talking with my apartment's front office and my neighbors to see that no one received my package, I contacted USPS - who told me to contact Universal Yums. I sent an email on 3/22 (since they do not have a telephone number to call, email is the only customer service they seem to offer). Received an automated email informing me I should expect a response within 24-48 hours. After hearing nothing by 3/24, I sent another email and commented on their facebook page. After not hearing anything by 3/26, I posted once again on their facebook page. They are active, as they are responding to other individuals, but they are ignoring me. Cancelled my subscription payment and, what do you know, they finally got back to me. Terrible company. 0/10 would not shop again.
Read More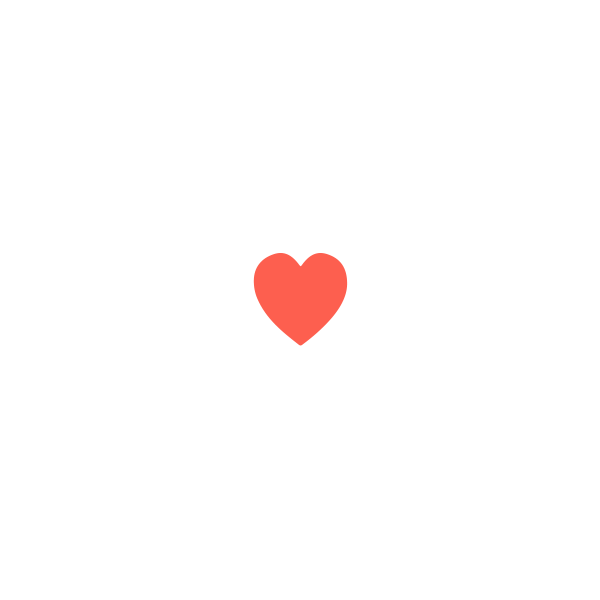 Who We Are
MSA has been your top resource for subscription box reviews since 2012, and we like to think of ourselves as your well-researched and trusted friend. Our team has unboxed tens of thousands of boxes, shared their experience honestly, and joined our community in conversations about each. We wouldn't be who we are without our readers, who contribute their own first-hand experience on the thousands of subscriptions we've reviewed. Learn more.