Recent Reviews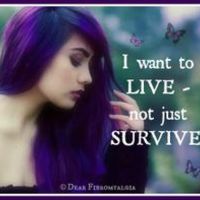 "Business may be shut down now but terrible sub"
Website is shut down. If they come back note they needed to be pushed to send the boxes months later. I subbed for 3 (+1 free) months of boxes last Oct, I had to ask in Dec when I would get my box - box#1 came around January. Box#2 hadn't come so I had to ask about it in May...it came in June and was supposed to have a complimentary snack box. I got a box a few weeks later which I thought was box #3, so not sure it was actually - may have been the comp. So in total of 5 boxes, I believe I got 3. The first box had a bunch of cheap things like a noodle cup, tuna fish, and a can of white rice, but then it also had a jar of Truffle honey worth around $20. I hate truffles so not for me. The next boxes had drinks but were things like ginger and dandelion. Still sitting in my fridge. One box had some egg yolk popcorn that was good. Not really a box that I would recommend based on what I got, and definitely not based on erratic shipments. Takes a year to get 3mos.
"The service is more like "Try your local Grocery Store""
The service is more like "Try your nearest grocery store". All of the products that arrived could easily have been purchased at a grocery store. I was blown away as my sister (who truly cultured with world travel) gave it glowing reviews. However, she quit her subscription a year ago due to not being home enough to use it. This had all the markings of a company that was bought out and cheapened. But hey.. at least I received a box of tea that says it won an award back in 2013..
FALSE ADVERTISING BY TRYNEWWORLD! BEWARE!!! So, the concept looked pretty awesome and they are advertising a free box. I thought, great, I'll try them out and continue the subscription if I like the service. Follow the free box prompts on their website, get a Subtotal of $0.00, and bait and switch at the payment page!! Total, $39! I thought, okay, honest mistake. I contact their customer service. Nope, no help there. Total bait and switch! Untrustworthy and, by the way, illegal marketing tactic! I can't trust these people and you shouldn't either!!