Trunk Club is Nordstrom's online personal styling service for women and men priced at $25 per month (which gets applied towards any items you choose to keep). When you sign up, you provide Nordstrom Trunk Club with your sizing, preferences, and budget, and the subscription service then matches you with one of their personal stylists. Your stylist will curate a "Trunk" of 6–12 high-quality clothing and accessory items and run it past you before it ships. Unlike some other clothing subscription boxes or online styling services, Trunk Club actually allows you to see the pieces you'll be receiving beforehand, so if you don't like surprises or want to be sure you'll (probably) like everything in your delivery, this might be for you! Try your pieces on in the comfort of home, keep what you like, and return what you don't within 5 days. You'll only be charged for what you keep and the $25 styling fee is applied towards the cost of those items! Schedule trunks whenever is most convenient for you, whether you want to refresh your wardrobe every month or shop for a single special occasion, or by season.
The Basics
$25 Styling Fee
Ships to US
Founded in 2009
Men's sizes XS-3XL
Women's sizes XXS-4XL
Trunk Club
---
This month, Anna's Trunk Club stylist sent summer separates with a fun, floral twist. See what she thought of each piece in our full review! Read more...
More Staff Reviews of Trunk Club
The Basics
$25 Styling Fee
Ships to US
Founded in 2009
Men's sizes XS-3XL
Women's sizes XXS-4XL
What We Love
Trunk Club provides easy, convenient ways to connect with your stylist (email, phone, chat, or via their app).

Unlike other clothing subscription services, you can preview your Trunk before it ships (and decline it if it's not your style or out of your comfort zone), so trying Trunk Club for the first time is essentially risk-free.

More pieces per delivery than Stitch Fix, so you can try on lots of options and have more to choose from (and therefore more of a chance to use the $25 fee as a credit).

There's a wider size range offered: women's sizes XXS-4XL, including petite and maternity clothing, and men's sizes XS-3XL.

Because Trunk Club is through Nordstrom, you have access to most of the brands found in the Nordstrom department store – like Free People and Madewell – including fitness apparel and designer.

Great if you enjoy higher-end designers and brands and really want to dive into your personal style.
What You Should Know
Trunk Club pieces tend to range between $40-$300 per item. You'll be able to set your budget when signing up—be transparent with your stylist on what you're looking to spend so pricing stays within your budget.

Trunk Club can be a subscription, but it doesn't have to be. Order trunks on a one-off basis or sign up for recurring shipments if you'd prefer.

Trunk Club waives the $25 styling fee for Nordstrom credit card cardholders and Nordy Club members.

Be sure to provide feedback to your stylist so they know what works and what doesn't moving forward.
We Recommend Trunk Club If
You don't have time to shop, or don't know where to start.

You're looking for a service that's flexible to your needs.

You like the quality, style, and types of clothes available at Nordstrom.

You need an item for a special occasion or are looking for maternity wear.

You want to easily mix-in fitness wear or athleisure.
User Reviews
I have tried other stylist clubs with great success but my stylist at Trunk Club ignored everything I said. I am a plus size curvy figure, and I detailed the fit and size and shapes I do best with. I sent over a Pinterest board. I gave more specific feedback online after the first suggestions. Despite all this, my stylist suggested boxy, unstructured loose shirts and dresses--the most unflattering on an hour-glass shape. She also suggested skinny jeans and denim with holes in it when I requested with boot or straight leg and dresses, all suitable for work. I wrote to Trunk Club requesting a new stylist, only to get a message saying I needed to work with my stylist longer. Cancelled.
I tried to give my stylist very specific guidelines. E.g., I have an hourglass figure. Best jeans are straight leg, boot cut or boyfriend. Prefer V-neck tops, or wraps or peplum. Want some style in my very casual, work at home life. And color. The trunk? two pairs of jeans, both skinny. HUGE sweaters with big turtle necks. Boxy shirts and jackets (one made me look like the Michelin Man). A scarf that was supposed to be styled like an infinity scarf. But the material was so thick, and it was almost as wide as it was long, so there was no way it was going to wrap around my neck twice (which isn't the best look for an hourglass gal who looks best in V necks, anyway). Everything was either denim (even on shirt was denim), black or grey. I guess my stylist was styling for herself rather than for me. I cancelled.
It used to feel like a personalized stylist- but now it feels like a dumping ground for all their out of season clothes. If your fashion sense is at all not completely bland/professional then stay away. They don't listen to requests at all. I started ONE last time b/c I saw an ad I liked and they failed to put anything like it in my trunk when I asked specifically. I even had them replace most of it before sending and said to include light denim & somehow they're not sending me any pants. Hahaha. It must be done by a malfunctioning AI.
I never ordered from this company after speaking with the stylist I was pretty much told I couldn't aff the box and should go back to the dept store if I wanted a reasonable price.
"There are better options out there. They haven't quite figured this one out."
I got a few boxes. I thought this would be a premium service because that's how it was advertised. I was wrong. My stylist didn't listen to a single thing I said. I even logged online and started a chat with the stylist - that didn't work. I contacted customer support - that didn't help. I literally said "no skinny jeans" and every box I would get skinny jeans. There was no outfit in the box. The items set didn't go well together. I'm glad I stopped it and found better options.
Awful stylist. Don't bother with this service. I sent my 'stylist' multiple images of what I actually wanted off their website and requested she build outfits around the dress i picked, 2 pairs of pants and I also gave additional instructions about no spaghetti straps etc. I specifically said 'please build me a complete outfit off of these items' - again from Nordstrom- not just random pictures. And this girl sent me NOTHING i asked for. When I asked about the specific items, she told me they were not available, which wasn't true because I bought them myself online later that day. On top of that, she also gave me spaghetti straps. If they can't get this right, I don't need them styling for me. NEXT.
I was VERY disappointed in this service. I signed up on Seotember 21st. My stylist, Michelle seemed stuck on having me physically come to the Clubhouse (an hour away in my city) rather than work electronically. So much for convenience. After sharing my needs, on October 10th, I was told that I could not expect a Trunk until Thanksgiving. I cancelled.
Never made it to the stage of ordering. The stylist was quite uppity. When she asked what I do and I mentioned that I work from home and am a PhD student, she kind of insinuated I couldn't afford the stuff and would let me know "if we decide to include lower-priced items in the future." What? WOW! I think it should be left up to ME if I could afford the contents or not! I told her I had no interest, thanks. Whether or not I could afford it was irrelevant at that point - I no longer wanted to try.
I've used other clothing subscription services and know you need to give things some time so a stylist can get to know you a bit. I was very detailed about what I like/don't like, and when I saw the first trunk online I thought we were off to a good start. Sadly, when I received the items, all of the pants were far too long (I went to great length explaining how short my legs are), one of the jackets was almost big enough for my husband to wear, and a dress that was about 2 sizes too big. I kept one jacket, provided very detailed feedback, and ordered a second trunk. I was told my stylist was on leave and they suggested a new stylist, whose trunk just didn't excite me, and I was ambivalent about going with a new stylist when we had only just gotten started, so I declined the trunk. Original stylist comes back from leave, and sends me a trunk to preview -- it had essentially NOTHING in it that was even close to my style or color preferences. For example: a VERY short red shift dress (I was explicit that I don't wear red, and who wears something like that to work?); a similar royal blue VERY short shift dress; a lemon-lime top with bell sleeves (again, a color I would never ever wear, and I specifically said NO BELL SLEEVES); etc. All of this after saying I like classic styling, neutral colors, etc. It was like the stylist just hit "auto-select". I declined the trunk and now I'm done with this service.
I loved my stylist. She even helped me with styling clothes that i already had. The only problem was things were really really expensive. $88.00 for a skirt! They only get their items from Nordstrum which I do not like that store. So if you like high priced clothing from Nordstrum then this box is for you.
Read More
FAQ
What is Trunk Club and how does it work?

Trunk Club is Nordstrom's personal styling service. Women and men can sign up to receive "Trunks" of 6-12 clothing and accessory items that have been curated for their tastes, sizing, and budget. It costs $25 to get a trunk, but beyond that, you'll only pay for the items you decide to keep. (The $25 styling fee goes towards the purchase of those items!) Everything else, you can return using the pre-paid shipping return label that Trunk Club provides for you.
How does Trunk Club know which styles to pick for me?

Here's how the Trunk Club process works: When you sign up, you'll create a style profile by sharing basics about your sizing, style, and preferred price range. A Trunk Club stylist will follow up via phone, email, or chat. Your stylist will create a trunk of pieces and run it past you before it ships. Approve or request changes at this time. Once you receive your trunk, you'll have 5 days to try pieces on and decide what to keep or return. Keep what you want, and return the rest with Trunk Club's prepaid shipping label. Trunk Club will charge you only for the Trunk Club purchases you decide to keep, minus the $25 styling fee, which they'll put towards your purchase.
How much does Trunk Club cost?

It's up to you! Each "trunk" costs $25 to order, but you can set preferences for how much you'd like to spend per item. Be sure to be transparent with your stylist about how much you'd ideally like to spend because this service has such a wide price range. You'll only be charged for what you choose to keep, and your $25 styling fee goes towards that cost. If you return everything from your trunk, you'll only be charged the $25 styling fee.
Can I use a Nordstrom Gift Card at Trunk Club?

Yes! Nordstrom Gift Cards can be used at Trunk Club!
How long will it take to get my first Trunk Club?

Trunks will generally arrive within 7-10 business days. Once you request a Trunk, a Nordstrom company stylist will select your curated pieces and email you a preview. You'll have 48 hours to edit, approve, or cancel the order before it ships. Once shipped, your Trunk should arrive within 2-6 business days.
What kinds of clothing can you get? What sizes do they offer?

Trunk Club offers men's (XS-3XL) and women's (XXS-4XL) clothing and accessories, including petites, maternity, and plus-size clothing. What you get in your trunk depends on what kinds of pieces you request from your stylist. But in general, you can request dresses, tops, pants, jackets, shoes, and more. In terms of style, you can expect to see the same kinds of on-trend, quality pieces you'd find at Nordstrom stores.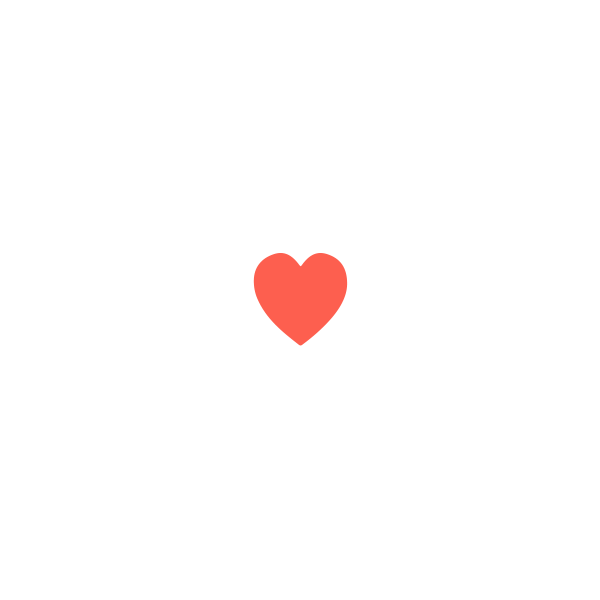 Who We Are
MSA has been your top resource for subscription box reviews since 2012, and we like to think of ourselves as your well-researched and trusted friend. Our team has unboxed tens of thousands of boxes, shared their experience honestly, and joined our community in conversations about each. We wouldn't be who we are without our readers, who contribute their own first-hand experience on the thousands of subscriptions we've reviewed. Learn more.