The premier subscription box for the outdoors/adventure. Each product is tested by a world-class adventurer in the field and given a "stamp of approval" before it goes in the box. We donate a portion of sales to help preserve the environment. We emphasize high-end products with multiple functions and new technology integrated. Nomadik bills and ships every other month.
The Basics
$32.95 per month
Ships to US, UK, Australia, and Canada
$32.95
PLUS Special Offer
The Nomadik
---
A very common thing I hear about subscription boxes is, "I would rather just buy the item if I want it." I feel like this effort from Nomadik is one of those boxes. I wasn't a fan of the bracelet or flavored powder. The fire starter was a good item, but how often am I going to use it. I'm into the bug balm, but haven't officially tried it. The obvious star of this month's box was the knife. Sometimes I feel like knifes are made to look "bad ass" rather than consider how they will actually be used. With that in mind, this seems like a robust, but thoughtful knife. The trick will be finding the best place for it. Overall, it was a good box. It started really promising with the knife, but the other items didn't comes together to make it a great box. Does that make sense? What do you think? Read more...
More Staff Reviews of The Nomadik
The Basics
$32.95 per month
Ships to US, UK, Australia, and Canada
User Reviews
This headlamp also came in Cairn and Hiker Crate boxes last year.. I don't need 3!!!!
We've enjoyed receiving this box each month. We are outdoor enthusiasts and camp, fish, and hike pretty regularly in the nicer seasons but haven't stayed up to date on the gear trends. Nomadik helps us stay 'in the know' a bit more!
"Meh.. depending on the month."
SO, my boyfriend and I have been receiving these boxes for about 6 months now. I would say that about 1/2 of the boxes were really great and the other 1/2 cheap and not worth it. The monthly subscription would definitely upset me more than our long term one. I think that the overall cost of all of our boxes combine are seemingly worth it, however monthly there are definitely some discrepancies with the price range and quality between boxes.
"Disappointing. Auto-Renews without warning."
Subscription boxes are a fun easy to send/receive an unlikely assortment of items. The Nomadik does well in choosing at least one pretty cool item in its boxes that we might not have thought of. I found it to be more fun as a gift and would have been disappointed if bought for myself. FYI: you may cancel the subscription before receiving your final box so you're not overcharged for a plan you no longer want. I give them 2 stars because they did not communicate before charging for an additional subscription and that feels like a con to me.
"Beware — the customer service is seriously lacking "
I really want to like them, but I keep running into seriously aggravating customer service issues. The first issue I had, it took ages to resolve because it would be several days between responses. Beware that they auto-renew you without saying anything — I went to reup my subscription and now I'm being told I can't cancel the duplicate I want to add it to the end of the current one, but no. So I've paid for and am receiving two of the same box a month — come on, Nomadik. The items themselves are decent.. we've had some awesome boxes and a couple of duds. I like being introduced to new gear and new brands. However, at the end of my subscription, I'm completely done with Nomadik unless they resolve the customer service issues.
Got my first box the May 2020 box the retail value was only about $42 the items on the card didn't all match the item sent. They swapped out a wash bag for a set of travel containers for soaps and shampoos which was worth at least eight dollars less than the laundry bag. An extra five dollars a month for shipping is crazy they should include that with the price of the service I will give them one more month to see if they get better. The April box had socks which were pretty decent a reusable tote bag shaped like a Walmart bag. But to say the least for my almost $40 I am underwhelmed
The worst customer service! I was intrigued by the advertising, and while I enjoy the outdoors, my son is VERY much the enthusiast. So I thought I would get the monthly subscription and try it out, according to the site, with this option you could "cancel at any time". Sounds good. I finally received the first box about 6 weeks after I subscribed. It seemed to just be a timing thing, so ultimately that was no big deal. I would see the charge on my credit card and about a month later a box would come. Some of the boxes were certainly cooler than others, and I liked seeing the different products. As with anything like this, not everything is intriguing. But overall, I felt the value was more or less there. So, after several boxes, I decided that I just didn't want to shell out the $37 a month, I wasn't really taking advantage of the products, I was kind of meh on the whole thing. So, since I had signed up for the monthly, I could cancel any time....NOT! This would start a several month battle and ridiculous amount of frustration. First I tried to log into my account. For some reason I couldn't. (i was able to later, could have been just a glitch in my internet, or firewall, or whatever cyber voodoo sometimes happens, but it was a bit of an issue) so this is what started, what would eventually turn into 3 months of frustration. So, I go to the contact. There is no way to contact them other than email. I reached out via email, explained the situation. The auto responder says they will reach back out in 48 hours. I never received response. Several more days go by, and I get an email : "Since we have not heard from you we have closed this..." What? I never heard from anybody. So I respond to the email, and say basically that. 2 days later i get another email, with a screen shot of the email that is nowhere in my email box (not spam/not junk/ no where) with a snippit comment. This is the email that was sent to you. This type of transaction goes back and forth, with no real answers, just weird canned responses. So, I am finally able to log in to my account. I follow their process, which is basically send them an email and tell them you want to cancel. I did. They didn't. I do it again, and send an email from a different account. All say the same thing. Cancel. I finally get a response. I presume it is resolved. Nope. There is the charge to my credit. After several, all caps emails from 2 different email accounts, and again, and i can't stress this enough, following their procedure, I believe we my finally have this resolved. We will see. I finally had to threaten to report them as fraud to my credit card company. I hate being that person. I just wanted to stop the subscription. So if you are enjoying the program great! You want to give it a try, you might like it, it is pretty cool, but be aware, I am not the only person who has had issue with their customer service, and while I always try to be positive, and maybe my transaction was an anomaly...the frustration was very real and ultimately expensive.
"Stealing money, no customer service "
Renewed an almost $500 membership after I indicated it should be cancelled. Refuses to refund the money, but also finally cancelled the subscription… so I paid for an entire year up front but won't receive anything for it! Literally STOLE almost $500 out of my account. Will not respond to emails or direct messages. I couldn't be more upset.
"SCAMMER BOX - SH*T COMPANY"
Worst box I have every attempted to receive. I sgned up for a ONE MONTH box. No trial, no strings or so they claim. I no am being charged every month despite even telling them my first box had broken items. They said send it back and it will be replaced, before I even could do that (because it was three weeks late) I got another box that I did not sign up for apparently was charged for. When I asked them about it they said I can cancel by the fourth. I said I never had a subscription and never got a response. This company is a scam and on top of that the items you get include a stick, bottle open, and some hydrate stuff for a water bottle and one random different item. It is the same every month. DO NOT PURCHASE THIS BOX!!!!!!
Purchased Memorial Day promo and one month subscription, credit card was charges…nothing. Great first response that, see below, but nothing since! No way of contacting the company except for emails. Facebook? Nope. Phone number? Not listed. Maybe they just take the money and run? So much for a awesome Father's Day gift!
Read More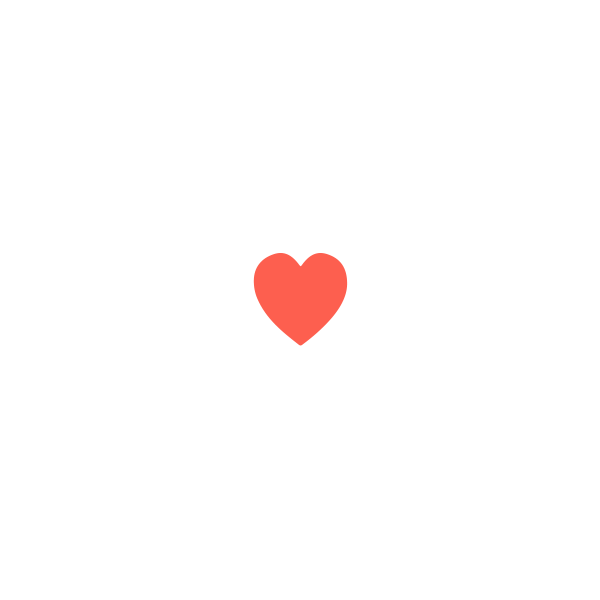 Who We Are
MSA has been your top resource for subscription box reviews since 2012, and we like to think of ourselves as your well-researched and trusted friend. Our team has unboxed tens of thousands of boxes, shared their experience honestly, and joined our community in conversations about each. We wouldn't be who we are without our readers, who contribute their own first-hand experience on the thousands of subscriptions we've reviewed. Learn more.