The premier subscription box for the outdoors/adventure. Each product is tested by a world-class adventurer in the field and given a "stamp of approval" before it goes in the box. We donate a portion of sales to help preserve the environment. We emphasize high-end products with multiple functions and new technology integrated. Nomadik bills and ships every other month.
The Basics
$32.95 per month
Ships to US, UK, Australia, and Canada
$32.95
PLUS Special Offer
The Nomadik
---
A very common thing I hear about subscription boxes is, "I would rather just buy the item if I want it." I feel like this effort from Nomadik is one of those boxes. I wasn't a fan of the bracelet or flavored powder. The fire starter was a good item, but how often am I going to use it. I'm into the bug balm, but haven't officially tried it. The obvious star of this month's box was the knife. Sometimes I feel like knifes are made to look "bad ass" rather than consider how they will actually be used. With that in mind, this seems like a robust, but thoughtful knife. The trick will be finding the best place for it. Overall, it was a good box. It started really promising with the knife, but the other items didn't comes together to make it a great box. Does that make sense? What do you think? Read more...
More Staff Reviews of The Nomadik
The Basics
$32.95 per month
Ships to US, UK, Australia, and Canada
User Reviews
Bought this as a gift for a friend for 3 months. Aside from the Hammock in the "welcome box" none of the items were worth the price of the box. I didn't cancel the subscription on time so I got stuck with 3 more months of this box which I decided to have shipped to myself instead. 2 of the 3 boxes in and I have maybe $10 worth of supplies total. Definitely not worth the cost of the box. Nothing spectacular or even worthwhile in the boxes
"Meh.. depending on the month."
SO, my boyfriend and I have been receiving these boxes for about 6 months now. I would say that about 1/2 of the boxes were really great and the other 1/2 cheap and not worth it. The monthly subscription would definitely upset me more than our long term one. I think that the overall cost of all of our boxes combine are seemingly worth it, however monthly there are definitely some discrepancies with the price range and quality between boxes.
I'd give them no stars if possible. Scammers! Never sent a reminder email that my renewal subscription was coming up. Tried getting my 6 month subscription refunded (even before box shipped) and they wouldn't do it! Totally a crap company hope they go out of business!
Don't you even type your credit card information on their website or they will rob you. Total scammers and their subscription packages are garbage.
"BEWARE - do not signup!"
I had a similar thing happen to some of the reviews below! Been trying to get these guys to respond to my emails with absolutely nothing. Signed up for a 6month prepaid box for a gift to someone and got no notification of any impending charges after those 6 months (I'll add that not all 6 boxes have even arrived yet). The first I knew about it was when $280 USD was taken out of my account so I tried to cancel and get a refund but they wont even respond anymore.
I just received mine. Most boring subscription box I've seen. I'm so glad I only purchased one.
"AVOID at all costs - - scammers"
Scammers...stole my money. Asked them to cancel my subscription and they didn't reply, then charged me for 6 months and said they couldn't refund. Crap gear, also. AVOID AT ALL COSTS! My life's mission is to see this company plow itself into the ground. What pieces of cr*p.
"Scam. Terrible Gear Choices. "
100% a scam. Do not bother with this. I have never gotten a useful piece of gear in this box. If you like getting stale granola bars then maybe this is for you. It's also just overpriced to boot. All other reviewers are correct that they provide no communication and will charge you large amounts of money if you forget to cancel.
Nomadik's subscription boxes are massively overpriced. The latest box had a lantern, which they quote an msrp of $54, that you can get on amazon for $11. Another had a protein bar, worth a whopping $1.67. Now I don't go looking at the prices of every item in these boxes, but when one of the 5 items in the box is a dollar, I start feeling a little ripped off. Oh and don't forget their terrible cancellation policy. I of course forgot to cancel my subscription before it renewed, ended up cancelling (10 minutes after I got the notification at midnight), emailed CS to see if we could do anything, and I was politely directed to their terms and conditions, which states that there are no refunds for subscriptions...even if I cancelled 10 minutes after a renewal, and a full 20 days before that first box would ship I get it, people forgetting to cancel and getting forced into a whole year of overpriced boxes is how they make their money, but it's pretty anti-consumer of them. AVOID.
Exactly what previous reviewers said: Terrible company with bad, dishonest and 'grab-your-money' practices. Signed up for a one-off box - an option that was available on their website. Three months later I noticed I still kept getting charged. By that time I should have received 3 boxes; They sent one, and it didn't even contain the items I selected. When I contacted customer service, they replied with 'Canceling your account after the renewal does not provide you with a refund for any paid boxes, nor does it stop a pending charge. You will still receive your gear kit and will not be eligible for a refund.' Mind you, I had deliberately chosen the option that didn't include the renewal... Spae yourself the headache and stay away from this one. Better yet, spend your money at a local camping store. You'll get what you want and there are no gotchas.
Read More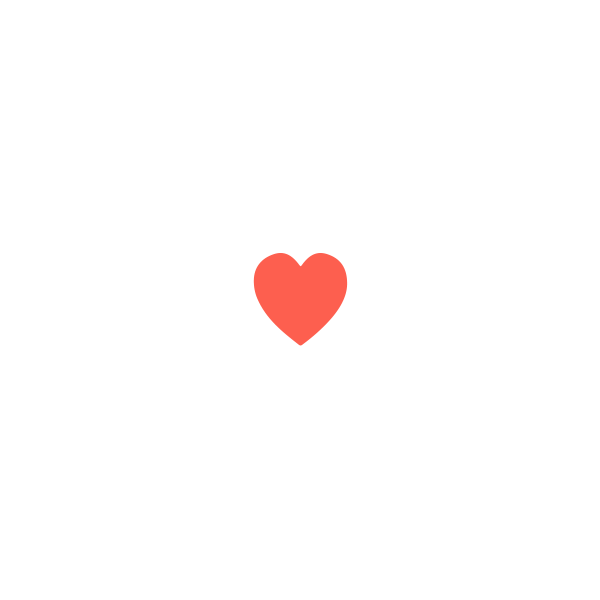 Who We Are
MSA has been your top resource for subscription box reviews since 2012, and we like to think of ourselves as your well-researched and trusted friend. Our team has unboxed tens of thousands of boxes, shared their experience honestly, and joined our community in conversations about each. We wouldn't be who we are without our readers, who contribute their own first-hand experience on the thousands of subscriptions we've reviewed. Learn more.