The premier subscription box for the outdoors/adventure. Each product is tested by a world-class adventurer in the field and given a "stamp of approval" before it goes in the box. We donate a portion of sales to help preserve the environment. We emphasize high-end products with multiple functions and new technology integrated. Nomadik bills and ships every other month.
The Basics
$32.95 per month
Ships to US, UK, Australia, and Canada
$32.95
PLUS Special Offer
The Nomadik
---
Good on Nomadik for making a box promoting Leave No Trace. I love camping and being outdoors. So messages like this are important to me and my friends. I think we can all agree we need to leave a smaller footprint on the Earth and these items will help. While I'm a big fan of natural lip balm, I'm picking the journal as my favorite item. I think everyone should journal. It's sort of like meditating in the way it helps you clear your mind. The duffel bag was nice, but I will need to find a good use for it since I have so many bags. The straws were OK. Again, the idea is sound, but I just don't see myself ever using them. I simply won't use any straw - plastic or metal - but that's more of a personal preference. All in all, an OK box from Nomadik, but none of these items wowed me. See below for the value breakdown. Do you subscribe to Nomadik? What did you think of this month's box and Leave No Trace? Read more...
More Staff Reviews of The Nomadik
The Basics
$32.95 per month
Ships to US, UK, Australia, and Canada
User Reviews
Nomadik's subscription boxes are massively overpriced. The latest box had a lantern, which they quote an msrp of $54, that you can get on amazon for $11. Another had a protein bar, worth a whopping $1.67. Now I don't go looking at the prices of every item in these boxes, but when one of the 5 items in the box is a dollar, I start feeling a little ripped off. Oh and don't forget their terrible cancellation policy. I of course forgot to cancel my subscription before it renewed, ended up cancelling (10 minutes after I got the notification at midnight), emailed CS to see if we could do anything, and I was politely directed to their terms and conditions, which states that there are no refunds for subscriptions...even if I cancelled 10 minutes after a renewal, and a full 20 days before that first box would ship I get it, people forgetting to cancel and getting forced into a whole year of overpriced boxes is how they make their money, but it's pretty anti-consumer of them. AVOID.
Exactly what previous reviewers said: Terrible company with bad, dishonest and 'grab-your-money' practices. Signed up for a one-off box - an option that was available on their website. Three months later I noticed I still kept getting charged. By that time I should have received 3 boxes; They sent one, and it didn't even contain the items I selected. When I contacted customer service, they replied with 'Canceling your account after the renewal does not provide you with a refund for any paid boxes, nor does it stop a pending charge. You will still receive your gear kit and will not be eligible for a refund.' Mind you, I had deliberately chosen the option that didn't include the renewal... Spae yourself the headache and stay away from this one. Better yet, spend your money at a local camping store. You'll get what you want and there are no gotchas.
Make sure you keep up with your subscription because they will not let you know when they will re-up your subscription they will just charge you. And even if the products haven't been sent out they do not do refunds at all. Terrible business practices. Horrible ethics. All together just a bad company.
The Nomadik is a scam. They truly do not have any care in the world about their customer. While I would love to rave about them I cannot. Many times a box would come and full of random useless things such as an RX bar or soap containers. These kinds of products a person can get from a store anywhere else and not pay even a fraction of the price of the one box. The only things I appreciate PAYING for was the headlamp and hammock. For these to be the only two things in a 6 month subscription that says it all. MOST IMPORTANTLY, they WILL charge you for the next 6 months or 12 depending on what you originally paid for. As another reviewer posted I originally paid 150$ and was charged 229$ WITHOUT ANY notification my card was to be charged again AND for a larger price than before. THEN when reaching out to their "Customer Experience Team" I was told that no refund will be given because i already paid for the new subscription without canceling in time. They also pointed out that due to policy in fine print they can do this. A company that doesn't value their customers before ANYTHING is not a company, that's just pure greed. I hope people stop buying into them and truly they go out of business because the world doesn't need more blood suckers. Please if you do buy set a reminder in 6 months to cancel or not.
Horrible. Run away. If you prepurchase a 6 or 12 month subscription, they will send you tons of useless emails, but what they won't send you is the one that your term is up and they are going to secretly charge you hundreds to renew another term. Heck you probably didn't even know they could do that or never intended to renew. It's in ultra fine print, unreadable on a mobile device. You'll get the surprise on your credit card without warning. Funniest part is the email from "Customer Experience". Saying too bad, we got your money, nothing you can do. Please avoid this and any others either such practices.
Just plain terrible. Customer service is the absolute worst and there is no ability to escalate issues. I feel tricked by these hucksters. Stay away from this one!
Got my first box the May 2020 box the retail value was only about $42 the items on the card didn't all match the item sent. They swapped out a wash bag for a set of travel containers for soaps and shampoos which was worth at least eight dollars less than the laundry bag. An extra five dollars a month for shipping is crazy they should include that with the price of the service I will give them one more month to see if they get better. The April box had socks which were pretty decent a reusable tote bag shaped like a Walmart bag. But to say the least for my almost $40 I am underwhelmed
I haven't received a box yet but, I can agree with everyone else. The customer service is a nightmare. They finally agreed to let me cancel half my subscription and then refunded $50 for the other half. Granted I'm not the smartest person alive but, $50 is not half of what I paid. They are really no help at all. I will purchase Cairn's or something else next year for my dad and husband. I'm done with this.
Of all the subscription boxes I have subscribed to this is probably the worst for customer service. They just charged me $227 to "renew" my subscription. I paid $170 when I signed up. This was a huge blow since we are down to one income in my household. They have refused to refund my money and stated I had 5 months to cancel the service. The boxes are okay. Not personally worth the cost considered what you could buy at REI for $227 and get gear you would use and need. The only items I've used are the stuff sack backpack and the collapsible water bottle out of 6 months of boxes.
It's too bad that through the Covid-19 craze, this company is rejecting an ability to be kind, empathetic and understanding. DO NOT WASTE YOUR MONEY!!! I lost more than $283.20. I bought a subscription for my girlfriend in September, knowing she loves to go camping. As I live in the US, and she in Australia, it was always nice to know I could help her experience some neat stuff. Unfortunately, Nomadik is a scam. My girlfriend has received TWO boxes since September, when she should've received at least 6. Not just that, but if you subscribe, they charge you another year's worth without notifying you. I was charged $283.20 even though I had previously canceled the subscription. They will NOT email you back right away about your concerns. As another person said about 100% refunds, that is DEFINITELY A LIE.
Read More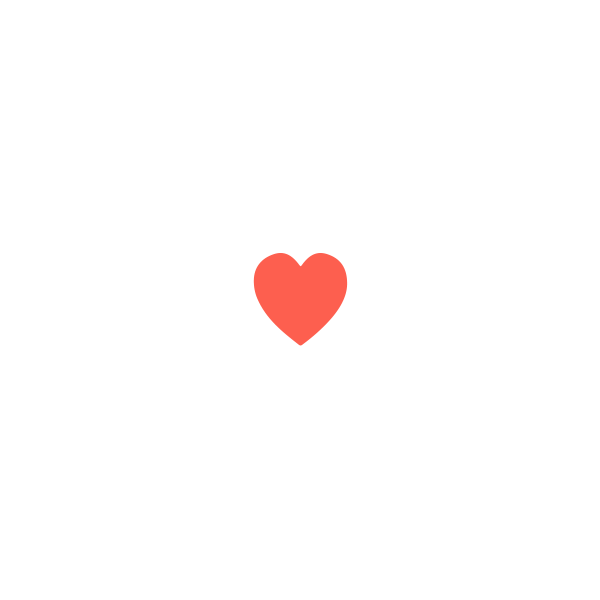 Who We Are
MSA has been your top resource for subscription box reviews since 2012, and we like to think of ourselves as your well-researched and trusted friend. Our team has unboxed tens of thousands of boxes, shared their experience honestly, and joined our community in conversations about each. We wouldn't be who we are without our readers, who contribute their own first-hand experience on the thousands of subscriptions we've reviewed. Learn more.