Recent Reviews
I was very interested in Mr. Collection working out for me but my experience was disappointing. My first shipment didn't fit and one of the shirts has "baked in" yellow stains in the armpit. Whoever wore that shirt before me totally sweated it out and whatever process Mr. Collection employs to clean clothes and send out presentable stuff totally failed. So at this point, I've paid $59 for clothes that don't fit and/or are totes stained so I contact customer support to ask how to swap stuff out. They graciously hastened my next shipment ahead of schedule but the clothes just didn't fit me well. Actually, my wife strongly suggested I not go out in them. In the end, I ended up paying $59 x 2 ($118) for clothes I was never able to wear once even though I contacted them quickly after receiving them to let them know of the issue. I'm not a particularly odd body type/size/shape but things just didn't work for me. I think the trouble with this service (and perhaps any clothes rental service) is that you have to be ok renting whatever they want to send you based on a loose interview you fill out online. Not a great value in my experience.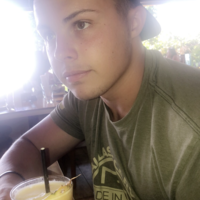 I would just like to start by saying that the Mr. & Ms. Collection customer service team is one of the best I have ever communicated with. I am one of those people who have to ask a ton of questions to fully understand something and they graciously answered all of them and in a timely manner. I was definitely nervous about joining this service because I didn't know what to expect. I have an athletic build and struggle with finding clothes that fit my body, especially pants. I asked the customer support if I could unselect pants if they didn't fit and they told me that I could update my style profile at anytime but instead of leaving it at that they went one step further and connected me to my stylist through email where I talked to her about what my struggle was when it came to pants fitting me. She said that she added detailed notes to my style profile and would try and send me the perfect fit. Well guys, she nailed it. I have searched high and low for a pair of jeans that fit me like a glove. These pants did just that. Not only that but everything else in my box was also awesome. I had a hard time sending the items back, but I can't wait for my next package. It's so exciting to have a whole new rotating closet for the price of what the stores are charging for like ONE SHIRT nowadays, seriously you can not beat it. I will end it like this, if the price is keeping you from purchasing the subscription like it was for me, just give it a try. You will see that it is completely worth it for the quality and amount of new clothes you get a month. I don't think I will ever have to go shopping again. Thank you to the Mr. & Ms. Collection, I have my swagger back.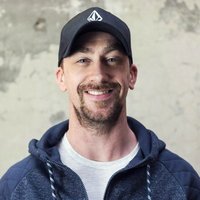 Happy to give these guys a great review. Had nothing but good experiences with them. Very personalised service and they helped on special requests. I don't have a lot of time and hate figuring clothes out - Mr Collection made it easy, matched my style quickly and keep things fresh so defs recommed.