Recent Reviews
I bought a one year subscription. I did not authorize a renewal. They billed me for another full year. They said they would reimburse and my jojo account says I was but my bank account says no. Many emails and one said my bank could of prevented a refund. My bank said they do not block returns. So I was ripped off! Of course they stopped any shipments. So I paid FOR A FULL YEAR SUBSCRIPTION and got nothing but a bunch of lies! BEWARE!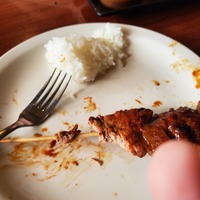 "Live it but not worth price"
We started getting these boxes last year for our youngest. She adores JoJo. The boxes were good, but honestly not $60 good. I would get it again on a super sale or like a black Friday deal though as we do enjoy them. We bought this on a black friday deal and I thought is was a good deal.
These boxes are a hit or miss. I don't really think it's a $60 value. The clothing items that come are clothes to Walmart quality. The JoJo Closet items at Target are a much higher quality, however, they get you on the fact that it's exclusive merchandise that you can't buy in a store. Our 1st box was the Spring 2020 box. The jacket was cute but cheap. The other items were so so. They day that the bows are OG bows. These are NOWHERE near the quality of a regular JoJo bow. They are poorly constructed and use cheap materials making them filmsy and flat. They look like Dollar store bows posing at JoJo merch. Our most recent box was the Fall 2020 box and we got another jacket even though 2 boxes so we received one. Three Bow Now logo on it is so tiny you can hardly even see it. It's hard to know that it's exclusive JoJo merch. It looks like a generic hoodie with ears. The other stuff was a joke! Another flat, cheap bow, a dollar store puzzle, a dollar store-esque color your own sticker set and the piece de resistance: a small generic suction cup toothbrush holder with a JoJo sticker on it. Oh I forgot the $1 Wish "tapestry". This box was NOT with $37. Things to know: They bill an entire month ahead. Sept 15th for a late October arriving box. Shipping is awful. It takes a week or more from shipped to delivered via FEDEx. Customer service is horrendous. Don't bother. The clothing items are Walmart quality. The bows are dollar store quality. Most of the items while "exclusive" are basically junk with a few exceptions.