Recent Reviews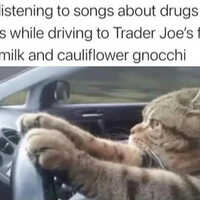 Fashionsta...They are a small company (employee wise). It appears as though they were overwhelmed during the holidays. November box was a little late. December boxes are expected to ship this week. They are including an additional product in December boxes to make amends. I appreciate the effort. They are quick to respond to customer inquiries. The products are mid to high quality indie brands. Good mjx of skincare & makeup. The cost is super affordable and the value is great. Their website is user friendly. Their online shop is smalll but mostly made in USA & cruelty free, clean ingredient products/brands (a big plus). A portion of all purchases goes to a good cause but they keep the focus on beauty and not social justice issues which is great. The November 2021 box was a little disappointing to me product wise. But all other months I love. I really hope they get the kinks ironed out. There is something about this company that has me rooting for them.
I didnt receive everything in my box. Tried several times to contact them. By the time they got back with me...I had already cancelled. Also they did not send me the missing product as promised.
"Love this box!! TRY IT, you'll love it too!"
LOVE, LOVE, LOVE this sub box! The box always has top quality products and new ones to try. I love that it's all natural and cruelty free, that's a BONUS! I buy the men's one for my husband and he is just as big of a fan of this box as I am. The cost is minimal compared to the products you receive. Try it!!!