Recent Reviews
"Obscure Characters and Junk for a High Price"
First of all, it took forever to get here-a Halloween themed box arrived well after Halloween, rendering most of the stuff useless. I was expecting something with the characters on it—what I got was a hoodie (Halloween themed) with some obscure characters from an obscure episode and a matching tote bag for the same episode; a Squidward vinyl figure; a Flying Dutchman nightlight; a joke movie poster, and a notebook and pen. The stationery set looks like a dollar store item, and the majority of the items is so seasonally themed it won't be useable for another year. Stick to the main characters when you do these boxes. No one wants merchandise with characters from obscure episode.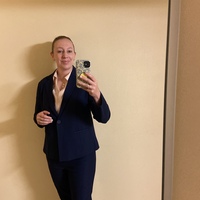 Overall got a meh feeling. I ordered this for my boys and they loved it! The lived the box and loved everything in it. Started playing with the pizza (placemat) and pepperoni (coasters). Entertainment value was great. Now, here's my issues and meh rating for the box. It had a cute bento box & tumbler which is awesome. I love getting functional objects in boxes! Huge con for me, NOTHING, and I mean nothing is dishwasher safe. We got have a full house and if I can't throw it in the dishwasher it's not for us. Half the time someone else loads the dishwasher and I end up with a melted plastic object.