Recent Reviews
I tried to purchase the special birthday box from this company then start a subscription for my daughter, I was so excited about it when I ordered. Unfortunately the very first box never came and Better Beauty Box says they can't do anything about it. Won't send another box or refund my money. I have never had such terrible customer service from anyone. They even deleted my review from their Facebook page so as not to show any bad reviews, they are only allowing their 5 star reviews to show. Very shady company in my opinion.
I subscribed to this box for my middle school daughter and I have to say, I absolutely love it! You can tell that a lot of thought goes into what products they include in each month's box. I really appreciate that this box isn't "make up" focused. While they may include a make up product or two, they keep the shades suitable for young ladies. I also love that the products are as clean as possible. My daughter has really enjoyed getting the unique products this box offers. Kudos to the Better Beauty Box!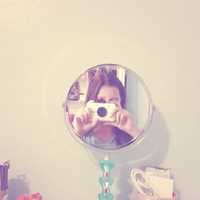 The only beauty box that I have been truly happy with. Not every product is a hit for me, but I love trying out new brands and unconventional products. For example...the last box contained cleansing grains and a bar of shampoo, both new for me (I liked both). Most items are full sizes, which is one of my biggest issues with subscription boxes. I want to be able to really use the products, not just sample them. Really happy I found this box!