We want to deliver the ultimate mystery subscription box that reminds you of buying your first comic book or getting your first autograph or putting up your first Funko or collectible at your desk to proudly show off your geekdom. If you can bring back those awesome feelings month after month and get the greatest collectibles delivered to your door, we have done our job. Now, throw in autographs, limited edition items and exclusives, and we are just rubbing it in.
The Basics
$29.99 per month
Ships Worldwide
The BAM! Box
---
Read our review of the December 2018 The BAM! Horror Box to see what rare and exclusive fan art pin Nicole received! Read more...
More Staff Reviews of The BAM! Box
The Basics
$29.99 per month
Ships Worldwide
User Reviews
"Everything for your inner geek!"
For me, it's like going to a convention, while sitting in your own home. Absolutely love, a new celebrity autograph. each month. The prints a great, love getting introduced to new artists each month. Some of the best enamel pins, in the pin game. And who doesn't love a good prop replica. A top notch box for the geek in you, that wont charge you convention price.
"Bamtastic subscription box"
I've been a customer for several years and 99% of the time I've been happy. The only time I'm not happy is if an item is damaged ( which isn't there fault it's the shipping courtier) , an item is missing yes there fault but they always send a replacement out and finally I'm not happy if the franchises aren't ones I'm into but I can trade them or sell them so it's still a great box. I live in the U.K so the boxes take time to get here due to the international courtier but they get here and I enjoy opening the boxes with my son. We've had autographs from Matthew lillard, Deep Roy, heather langenkamp, Lou diamond Phillips , Daniel Logan, Dee Wallace and Nick stahl to name a few over the last 3 years. For the price you pay the boxes are amazing value and definitely worth getting. I currently get the Geek box, Horror box, Gamer box and the Anime box. They do one time ultra boxes that are high end celebrities like Christopher Lloyd, Ian Mcdiarmid and M J Fox!
"Best subscription box ever!!"
I e been getting the Bam! Box for over 5 years and there better than ever. Great celebrity autograph each month fully certified by Beckett and you get an art print, prop replica, pin badge, art card and in the anime box you get some snacks and in the gamer box you get a funko each month. Any issues are resolved really fast and great customer service.
Bam is literally the best mystery autograph subscription box in the market. The price point can't be beat, the quality is amazing, and it's beckett certified. Every box comes with 1 beckett beckett certified autograph, 2 fan art pieces, 1 enamel pin, and an item like a prop.
"BAM! Box made me a Superhero!!!"
We just received the Ultra BAM! Box (Slashers) and I suddenly became a Superhero to my son. Growing up my son was always at my side and watched just about every Horror Film I did. His favorite is Scream. Through the years we've talked about getting Neve Campbell's (who plays Sidney Prescott) autograph and the BAM! Box finally made that possible. I'll never forget his smile. Thank you BAM! Box!!!
Honestly, I have been an on and off subscriber to Bam! for a little over a year and I have not really had any issues with any of the boxes. It is a $30 box, so are you going to get top A-List autos every month. NO. For the most part you are going to get more B or C listers, get photos more than signed props or Funkos, but now that they are all Beckett certified to me it is totally worth it. I like to collect and for the price I am ok with getting the autograph of the guy that played Greedo or the kid that played Boba and not Mark Hamil or Harrison Ford. You have to be realistic about what you get for the price. So far the quality has been great, the speed of the shipping could be better but it is not Bam!'s fault that USPS or UPS suck and don't know how to handle packages.
I just signed up for this box in August and am loving it already! If you're a fan of geek/horror/gaming/anime pop culture then you'll love these boxes too. Each monthly box comes with fan art, sketch cards, enamel pins, and a celebrity autograph. Perfect for collectors! I've started a pin and autograph collection of my own just from this box. I've found it to be the most affordable box out of similar ones and if you don't love any of the items they have a bam community where it's easy to trade and sell since the autographs alone are worth more than the box. In my first box I was missing an art item and their customer service rep was really fast and helpful and sent me a new item! All in all I would highly recommend this box to other geeks/horror nerds/gamers like me!
I just started bam box and i already love it!! The pins are great, the props are freat, artist signed drawings are of great pop culture movies and shows, tje autos are great. Some big names and some b rated. Personally i love the b rated autographs alot cause they are some you dont think of getting. Im a big back to the futire fan and the dinald fullilove(mayor goldie wilson) auto is something i never thought to search out but glad bam box did it. Not alot of people have that auto so its great!! The facebook community is awesome!! Friendly from day 1 and i have gotten some fantastic pieces from the members. I really like that group!. I hoghly recommend bam box
I've been getting the bam pop culture box for over two years and the bam horror box over a year. Both have been very enjoyable and have opened my eyes to new films or shows I've never seen. The autographs for the last 5 months have been amazing for the cost of the box. Heather Langencamp and Lou diamond phillips to name two of the biggest. All for $26.99 plus shipping that's a bargain. Plus you get the other items in the box.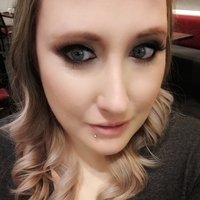 I love this box!! I get both the OG and Horror boxes and am impressed with the items each month for the price of the box. I see a lot of complaints about the autographs being those that are either supporting cast members, not as well-known actors and behind-the-scenes actors (like the controller for BB-8). Of course, A-list celebrity autos each month would be super amazing, but then the price would go up for the box as a whole. And they do offer amazing expansion packs featuring more well-known actors like Millie Bobby Brown (Eleven of Stranger Things), Nick Castle (Halloween) and Henry Thomas (Elliot in E.T.) that offer photos, funkos, pins and artwork. There have been months they have been late with sending out the boxes but they do make an effort to communicate, which is what keeps me continuing to subscribe month after month. There have been some duds (the item for My Bloody Valentine in Feb. was a miss for me) but no one will be 100% happy, 100% of the time. Some of my fave pins (I'm a pin collector) have been from Bam and one of my most fave replicas has been from their box as well (the Pazuzu head amulet from The Exorcist). All in all, this is one of my fave boxes that allows me to totally nerd out every month and is just fantastic!!
Read More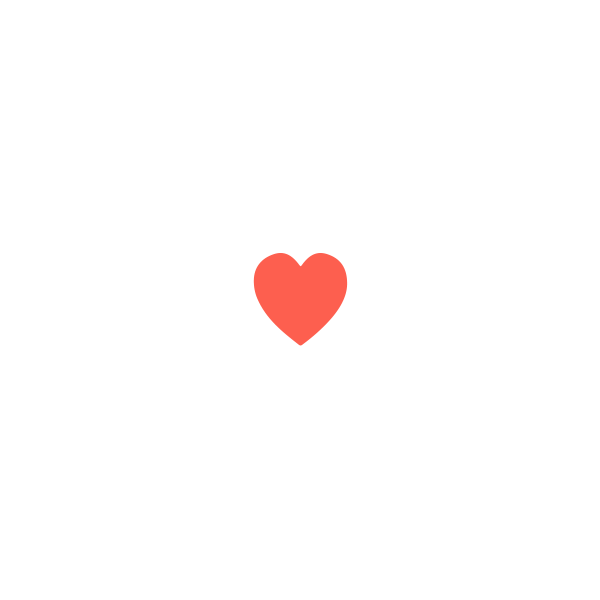 Who We Are
MSA has been your top resource for subscription box reviews since 2012, and we like to think of ourselves as your well-researched and trusted friend. Our team has unboxed tens of thousands of boxes, shared their experience honestly, and joined our community in conversations about each. We wouldn't be who we are without our readers, who contribute their own first-hand experience on the thousands of subscriptions we've reviewed. Learn more.