Recent Reviews
Just got my first TeeBlox and while the shirt was too big for me, it will work well for my fiancé and being that it was Popeye, he thinks it is awesome.
I subscribed for my husband. He still likes to wear his t-shirts and the weirder the better he says. The quality of the shirts we received are very good, the size accurate and more importantly, the designs on the shirts were very well liked. This is a affordable way to keep my husband in t's that he likes.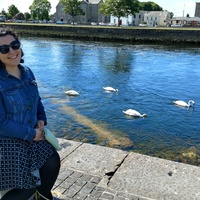 I had gifted myself a one time box to check it out way back in late january. By the end of february, early march I still hadn't received anything so when I sent them an email asking what was up the replied back right away and resolved the issue, and the box came within a week. I thought customer service was great. I got the disney variety and I got a mickey mouse shirt which I think is cute- I like it but I also got a map of the world and a comic to go with it. I've noticed in the reviews here that comics get sent out with every box but I don't see how its relevant to the disney theme at all. Just nitpicking here but overall I enjoyed this box. I don't see myself keeping this as a subscription but I might, every now and then, get a one time box if the mood strikes.