Stitch Fix is a personal styling service for women, men, and kids too! You tell them all about your style and size preferences through their style quiz, and they send you a package of stylish goodies to try on at home. No two Fix shipments are alike and each one is hand-picked just for you. Keep what items you like, and return the rest in a pre-paid return mailer. The service fee is $20 a month for your stylist, but that fee goes towards any items you choose to keep as a discount. Stitch Fix now also offers an expanded size range including plus, petites, and maternity.
Stitch Fix is so popular with MSA readers, they voted it onto every one of our fashion and clothing reader's choice lists! It ranked #1 on
best men's clothing and style subscriptions
, and near the top for
best women's fashion subscriptions
and
best kids clothing subscription boxes
too.
The Basics
$20 styling fee
Ships to US
Stitch Fix
---
Stitch Fix is a clothing subscription with many options - I discovered the BEST way to make sure you get a good Fix every time! Read more...
More Staff Reviews of Stitch Fix
The Basics
$20 styling fee
Ships to US
What We Love
Stitch Fix is convenient—it's a time-saver for busy fashion lovers, & an easy solution for folks who don't like to shop.

Your stylist picks pieces based on the budget, size, & style preferences you choose.

Set your own schedule: You can get a "Fix" every month, or as a one-off when you need it.
What You Should Know
To help Stitch Fix hone in on your specific style faster, we recommend requesting the same stylist for each Fix you order.

Keep nothing, & you'll eat that $20 styling fee. Keep one or more pieces, & the $20 goes towards your purchase. Keep everything, & you'll get 25% off!

Stitch Fix does not give you a preview of the items they have selected for you before they ship (as some other personal styling services do).

We get the best Fixes when we give our stylist LOTS of information about what we're looking for. (Submitting a Pinterest board of looks you like is a great way to do this!)
We Recommend Stitch Fix If
You love shopping, but don't have the time.

You dislike shopping, & need help building a wardrobe.

You want to broaden your options with new brands or styles you haven't considered before.
User Reviews
I've used this for myself and my 18month old! I LOVE the quality of the clothes and the ease of shopping without the hassle!!!!
I've been using stitch fix for years now and I love it!
I have been with Stitch Fix for over a year. I really love almost everything they send me. Sometimes there may be one item I'm not crazy about. But with the discount it is cheaper to keep all the items. Overall I think it's great. Especially since I don't like going shopping.
I've been a subscriber for about 8 months. My stylist nails it just about every time. I'm a busy, working, single mom who just doesn't have time to shop for myself and if I did I'd live in work out clothes, jeans and tshirts. I absolutely hate to shop and try things on in the fitting room. My stylist has taken me out of my comfort zone and constantly sends me things I wouldn't look twice at in the stores, but fall in love with when I try them on. I usually extend my check out date as soon as I receive my fix to give me time to really try on my items and honestly judge whether I hate, just like or love the items. Just about every time I wear a Stitch Fix outfit I get compliments. It makes me feel put together and trendy.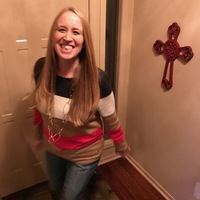 So far I've only got two boxes, the first one, I had the wrong sizes for sure picked out for myself, so most was sent back. But the second was a HIT! I updated my captions on my Pinterest "Stitch Fix" Board and my stylist even sent me a piece from my board! I was very pleased with the second box and look forward to my next one. They even send personalized letters with each box, it's pretty cool! Everyone should try this, especially if you hate shopping at the mall and don't know what really looks good anways.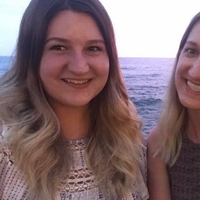 My stylist did a great job, but I didn't keep any of the clothes. I'm fine with spending a few hundred dollars on name brand items, but i've never heard of these brands before. They should really expand their sizes and brands, and because of their limited selection I have cancelled my subscription.
I have been subscribing to Stitch Fix for 3 months now (my third shipment is due this week). So far, I have been really pleased with the items they have sent to me and I have purchased 2 or 3 pieces from each box. I provide very detailed information as to my preferences, including adding a Stitch Fix board on my Pinterest account. Plus, after each shipment, I give my stylist specific information on how the pieces fit and what I liked or disliked about them. The clothing is good quality and quite stylish, but only comes in standard sizes, so this service is not an option for plus-sized customers. Stitch Fix offers good brands French Connection, Lucky, Tart, Sanctuary, Skies Are Blue, DKNY, etc., so the clothing is not cheap. I have found the prices to be reasonable overall, but I requested that most of the items be under $100 to accommodate my budget. If you are looking for a bargain shopping service, this is not it.
I just received my first fix and I kept the whole box!! If you keep all 5 items you get a 25% discount, which adds up! I was surprised with the quality of the items also! Amazing! And I now have a new fav cardi & pair of teal green skinnies! It's well worth the money to me.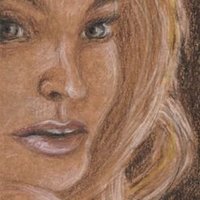 The best...I don't always get a good fit (I'm really tall and long limbed) and bigger clothes seem to be for short people. Yes you can be tall and plus sized. But I love the items I've gotten more than any other clothes and found some brands I absolutely love like Liverpool and Kut From the Kloth as well as Skies are Blue. I also discovered some amazing brands of earrings Marlyn Schiff, Nakamol, Bancroft, Kendra Scott. It takes a while to figure out what works for you and the stylist you have may be replaced by another as they have a fairly fluid staff. Likewise, items can be in short supply in inventory ESPECIALLY larger sizes. Some things are overpriced: if you look around you will find same item often half the price or less so it pays to search before you decide to keep. The shop where you can buy between "fixes" (subscription mailing) has a rotating supply of items that often go out of stock but can fill in your choices very well. I'm far better dressed than I have been in a long time and I enjoy looking pulled together even though most of what I buy is casual. Customer service is FANTASTIC. If you have an item that is poor quality and fails to wear well in a short time, they will make good on it. You cannot ask for better than that.
My first box was a bust, but that's ok. The sizes were exactly what I selected, but that's my fault. I'm smaller than anticipated. I was able to send everything back easily. I made a lot of notes to my stylist and am hoping the next time around it's better. I did love the items overall but in actuality they were really expensive so I'm hoping for some lower priced items next time around.
Read More
FAQ
What is Stitch Fix & how does it work?

Stitch Fix is a personal styling service for women, men, and kids! For $20 per order—or "Fix"—a stylist will choose 5 clothing and accessory pieces to match the preferences you set, including your size/measurements, budget, and most importantly, your style.

You'll get to try on your pieces in the comfort of home. Keep what you love and return the rest within three days. You'll only be charged for what you keep. (Return what you don't want for free!) Plus, the $20 fee for the "Fix" goes towards anything you choose to keep, and if you keep all five pieces, you'll get 25% off, too!

Note that Stitch Fix isn't necessarily a subscription service. You can request a Fix as a one-off whenever you need it. (This feature is especially handy when shopping for special occasions!) Or, you can set up recurring Fixes on a schedule that works for you. You can also stick with the same stylist, or change your stylist each time you request a Fix. We love how flexible this service is!
What sizes does Stitch Fix offer?

Stitch Fix currently offers a wide range of sizes for women, men, and children:

Women: 0-24W (XS-3X) including petite, plus, and maternity sizes
Men: XS-3XL, waist 28"-48", inseam 28"-36"
Kids: 2T-14
How much does Stitch Fix cost?

When you sign up for Stitch Fix, you'll get to note what you're comfortable spending on different types of pieces (such as tops, bottoms, jackets, coats, shoes, etc.). The Stitch Fix FAQ page says that women's and men's items tend to range between $25-$500 and kids' items start at $10. Communicate your needs to your stylist, and they'll do their best to accommodate!

And remember—with Stitch Fix, the only amount you pay up front is the $20 styling fee that they require for each "Fix" you order. Beyond that, you're only charged for what you decide to keep.
What kinds of styles & brands does Stitch Fix offer?

While trend-savvy, contemporary looks are their specialty, we've seen Stitch Fix stylists accommodate out-of-the-ordinary aesthetics, too. (Think retro silhouettes or outfits with edgier vibes.) Stitch Fix draws from a pool of hundreds of different brands, both well-known and up-and-coming, so they can easily match you with styles and prices that fit your needs.

We've found that the key to getting the type of looks you want from Stitch Fix is to communicate, communicate, communicate! Thoughtfully fill out your style survey and send along extra notes or insights to your stylist if you'd like. We highly recommend creating a Pinterest board of outfit inspiration that you can share with your stylist. It's a great way to visually convey what kinds of clothes catch your eye.
Is Stitch Fix a subscription?

It's up to you! Request a "Fix" as a one-off (a great move if you're trying the service for the first time, or if you're shopping for a special occasion), or sign up for their automatic deliveries program. Automatic deliveries can arrive as frequently as every 2 weeks or as infrequently as once per season. Pick a plan that works for your needs!
Can I skip an automated delivery?

Yep! Just hop into your account and choose to "Skip this Fix". You won't be charged, nor will you receive a package until your next scheduled Fix.
How do I change/cancel my Stitch Fix automated deliveries?

Sign in and choose "Manage Automatic Fixes" on your homepage. From there, you can cancel your automatic delivery schedule and cancel your next upcoming shipment. Know that this will only cancel the automatic deliveries for that account. If you have multiple accounts (for yourself, your kids, etc.), you'll need to cancel each one individually!
Where and how does Stitch Fix ship?

Stitch Fix only serves the US right now, though they're looking to expand to the UK in 2019!

Fixes arrive via USPS. Shipping and returns are free!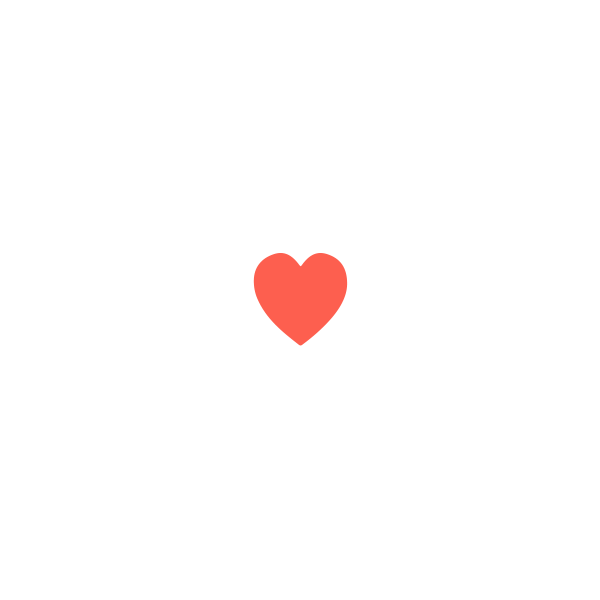 Who We Are
MSA has been your top resource for subscription box reviews since 2012, and we like to think of ourselves as your well-researched and trusted friend. Our team has unboxed tens of thousands of boxes, shared their experience honestly, and joined our community in conversations about each. We wouldn't be who we are without our readers, who contribute their own first-hand experience on the thousands of subscriptions we've reviewed. Learn more.