Recent Reviews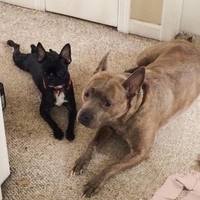 I've subbed for two months and I consider myself a picky eater. I've been looking for healthier options for snacks but like the other reviews said, the food really isn't that good. Healthy? Yes, but not tasty. I have found 3 or 4 favorites I LOVE and plan on buying more of but I can't find them anywhere, even in the Snack Nation shop. However, the rest of the food isn't very appetizing and I literally took one bite of somethings I thought I'd like and ended up spitting it out. It's better than Love with Food though, all of their food (I subbed for 6 months) was nasty. I only ever found one thing I liked there and at least with Snack Nation they send a semi-variety. However, I wish there was a way to pick some food preferences because half their stuff was peanut butter or quinoa which I don't eat so I put those items up for swap. It's a great value if you love any food.
I don't know if I have ever deal with a more unprofessional and rude company in my life. I would not do business with this company. I would not work for this company. I recommend that you steer clear of these amateurs.
Not a fan of Snacknation AT ALL. I subscribe to Nature Box as well, and it is awesome. Snacknation's food generally tastes terrible. A vast majority of it tastes like it has been sitting around for years in a dank basement before they sent it out. The ingredients are not quality, and the combination of flavors in the snacks is disgusting. If you are looking for healthy but great tasting snacks, NatureBox is so so so much better.