Recent Reviews
"Not worth the trouble - they require you to be home to accept delivery"
Shortened review due to character limit: Email received states:2. Make sure the phone number is accurate. The phone number is VERY important as the courier will call you before delivering the package. If they can't get in touch they will return the package to us in Korea." I take issue with point 2. I contacted support and stated I'm afraid I'll miss the call because I work all day and if I miss it it goes back to them in Korea. Support got back to me and told me the courier will only call if they I do not answer the door. I mostly shop online and get a ton of packages, including overseas & I have only needed to be home to accept delivery when the value of the package is high, say $1000 or more. Needless to say, I would have never purchased this if I knew I had to be home earning no money in order to accept this package. Customer support will not help out with refund nor will they ask their carrier to leave package without signature. Probably good, not worth hassle.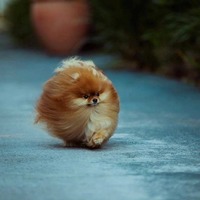 A pretty good k-snack box. Just don't try to contact their customer service. You *have* to do it through Facebook and they have a bot that repeatedly tries to send you to the FAQs.
It blows my mind how many terrible world food sub boxes there are out there- buyer beware!