Recent Reviews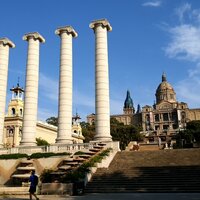 "Missing box, unresponsive customer service"
We've subscribed for around 8 months and have always enjoyed our boxes as fun treats. The selection was mostly candy and junk food snacks that the kids loved and the packaging was a nice touch. What made me cancel was unresponsive customer service. The company had a shipping delay which was communicated by email, and I was told that we should expect shipment a few days after the first of the new month. Not a problem at first, I get that things happen sometimes and a date was given. However, it's now the end of the new month, I still have no box, and I have gotten no customer service response to my inquiry or any shipping updates. Stay away!
If I could leave them zero stars I would. First of all their shipping times are horrible. They take your money around the first week of the month and tell you that as long as they ship out your crate by the last date of the month they are " on schedule". This means you can get your May crate in June while other people get their crates up to 2 to 3 weeks earlier than you. They don't gave a specific date or dates they ship your crate out so you never know when you will get your crate. I don't know why they can't get a specific date or dates to make shipping more efficient. Then when I did get my second and very last crate from them, all of my chips were smushed because they were crammed in a small box. The box they shipped my items in looked like a mini crate box. I signed up for an original crate with a drink option. I'm not sure why my items were stuffed in a small box. If my items were in a larger box, my chips wouldn't have gotten crushed. Also they ran out of an item that and sent me another item that wasn't even in comparison? At least send something that's in comparison. No note saying that they ran out of the item or an apology or anything. When I left a response to all of this on their fb page they told me to take pictures of the damaged box. What damaged box?!? My box wasn't damaged. My chips were damaged because "they" decided to skimp and put all my items in a tiny mini box. Then they said they actually used a bigger box. This is a lie. I responded back to them stating this and the next day my post was deleted and now I can't comment or do anything on their fb page. I feel as if they simply delete your comments if they don't like what you say. They don't try to resolve the issue. They just delete and ban you from saying the truth on their page. Since then I've cancelled my subscription and will never recommend them to anyone. If you want bad service then they are the company to go with.
This company scams ya with their try a box for $1 deal. They get ya to sign up, but when you go to cancel they say you are locked into a six month subscription. You have 2 options pay $10 to cancel, or keep paying for 5 more months. No where does it say that when you sign up though, no fine print. They are scammers.