Recent Reviews
The products in these boxes make me laugh and that is worth all their weight in gold. Sometimes you just need a pick me up and this is it. My friends fight over my products.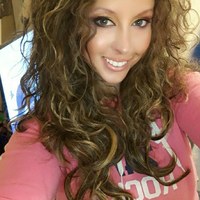 I'm such a sarcastic bit in good humor type person and feel I'd love this box but just not sure if its worth the money. Maybe a few good laughs is worth trying but I have so many boxes its hard to tell and would love to rest drive the box so to say lol.
Purchased a 3 month gift non renewal subscription for my D's birthday. Tracking was good til it was around the time for it to arrive then the updates stopped. Long story short: I went into panic mode, freaked out because the 5 other separate subscription gift boxes had already reached their recipients so I convinced myself that the box was gone. The thought of having to wait 14+ days before SS filed a claim with USPS and wait 3+ weeks for USPS to pay the insurance money to SS, then wait for SS to reissue or refund me for the missing box when the whole reason for me getting the subscription was for a birthday that would by then be in the past 30+ days....didn't sit well with me. SS was very professional and offered to cancel my order and refund me, which I appreciate. Of course...the following afternoon the package resurfaced 4 days after the fact and it's on the way to it's destination. Moral of this story- plan accordingly for gift boxes, maybe start the subscription 2 months ahead because I don't see mail delivery getting better any time soon and this single box took 16 days to get from NJ to North Central Florida. None of which is this company's fault.