Recent Reviews
"Very disgruntled! Items missing"
This is my third box the first two I loved awesome products. This month they left out 3 key items I was charged for and buyer beware there is no customer service number to contact it's 31.00 with tax and shipping and your stuck trusting that one person packing a large box will rennet to pack 7 small items
"Sketchy customer service and renewals"
I didn't realize that my subscription auto-renews (no reminder email) so I signed up for a new 3 month subscription. Immediately after, I saw that I had two active subscriptions. I canceled one of them right away and gave the reason "duplicate subscription" from the drop down. They charged me for both subscriptions and won't refund me in full. I'm contesting this with my credit card company and won't be doing business with sketchbox in the future.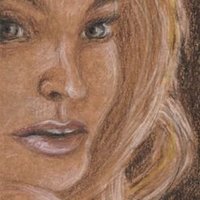 Tried both Basic and Premium. The Basic is very good and often only slightly different than the Premium so you have to ask yourself if the extra cost is worth it to you. The reviews on YT are usually for the Premium, so it's hard to gauge before you try it. I have been very happy with most of the boxes; there was one in 2019 that was just terrible and everyone complained (a few cheapish graphite pencils and ballpoint pens.) But the rest of the boxes have been quite fun. Often you get a lot of supplies, nine items or a full set of pencils or pens. Compared to Artsnacks, I think it's a far better value. I've had a lot of fun trying new things. The stickers have changed from a full length Sketchbox logo to tiny little sketches of the supplies and if you want to know what to do with them, put them in a notebook with a list of the supplies that month or I put them outside my art tabouret drawers. You can subscribe for short periods like 3 months or buy one at a time...the boxes do sell out so you can become frustrated if you try to catch them on the fly.