Recent Reviews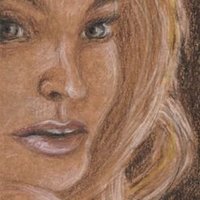 Tried both Basic and Premium. The Basic is very good and often only slightly different than the Premium so you have to ask yourself if the extra cost is worth it to you. The reviews on YT are usually for the Premium, so it's hard to gauge before you try it. I have been very happy with most of the boxes; there was one in 2019 that was just terrible and everyone complained (a few cheapish graphite pencils and ballpoint pens.) But the rest of the boxes have been quite fun. Often you get a lot of supplies, nine items or a full set of pencils or pens. Compared to Artsnacks, I think it's a far better value. I've had a lot of fun trying new things. The stickers have changed from a full length Sketchbox logo to tiny little sketches of the supplies and if you want to know what to do with them, put them in a notebook with a list of the supplies that month or I put them outside my art tabouret drawers. You can subscribe for short periods like 3 months or buy one at a time...the boxes do sell out so you can become frustrated if you try to catch them on the fly.
I have always had a great experience with SketchBox. They respond to my emails quickly and I tend to have a lot of questions! I got this as a gift for a friend and they have loved every box.
Love this box!! I've had so much fun trying out new supplies. One of my pens arrived dry because the cap came off in transit but customer service was super helpful and sent a replacement lightning fast. Always high-quality products. Definitely recommend.