Subscription box designed exclusively for fabulous single women that features 5-7 full-size products each month.
The Basics
$39.99 per month
Ships Worldwide
SinglesSwag
---
SinglesSwag sends a box of goodies for single women each month. For October, we received seven items from accessories, to makeup, to jewelry. Read more to find out what we thought! Read more...
More Staff Reviews of SinglesSwag
The Basics
$39.99 per month
Ships Worldwide
User Reviews
"Love the box - not sure about all the bad reviews"
I really love these. I've tried several boxes (Ipsy, Birchbox, Boxycharm, Fab Fit Fun) . I felt like with the first three I got way too many cosmetics and brushes, and very little in the way of "things". After getting my first Singles Swag box, with the exception of the Ipsy Glambag X, I had canceled the rest of them. I like that these boxes always contain a snack item or two, a jewelry item, several completely different face/hair/body items from what I've received other places, and typically an article of clothing, home decor, or personal care instrument of some sort (a candle and ice roller in April, wool socks and a sleep mask in May, a very cool hat and essential oil in June). Other than the wool socks and sleep mask (which I don't use) I have enjoyed every single item! LOVE THIS BOX!
The best box!!! A little bit of everything! I look forward to it every month and I'm married! They should change the name to that! They never disappoint! 5 stars for sure!!!
I really enjoyed singlesswag as a person who is in a relationship. They send self help books, motivational quote items and SNACKS! I subscribed to a lot of websites this past few months and I was very sad to cancel this one, the jewelers is so cute and as a woman who is in her 20s, the stuff is very relatable. However, this is also stuff that is relatable for women that are older. I share some of the items with my mom and she LOVES them. I love the small snacks!
Have been getting a SinglesSwag box for about 5 months. Look forward to the delivery each month. Love the products - always something new to try out - and something yummy to eat. There was a missing product in my last box and their customer service team responded to my email within a few hours and I had the missing product within a week. Sent for a few gifts - recipients just as happy as I've been with the box!
These guys are just fantastic. I love the curation, it feels very thoughtful and there's a good, fun mix of beauty and lifestyle products. I've discovered some great new brands that will now most certainly be on my "regular" shopping list. When I have had to contact their customer service team (not for any problems with the box, but for delivery problems with USPS), the team responded quickly and were brilliant at helping me get it sorted. I've had three boxes so far and there hasn't been a single item that I haven't enjoyed and used--I particularly like that books get included every now and then as I wouldn't ever subscribe to a book subscription, but it is a really lovely treat to get a surprise read.
Used to love my subscription, but it's going downhill fast. Why would they do that when we pay the same price? Jewelry looks cheaper, and they send less make-up than they used to. When I first started receiving this product It genuinely felt like a gift to myself each month. Now I'm just disappointed each time. I am lucky if I use one item. Truly bummed.
"Horrible Customer Service and Meh Products"
SinglesSwag customer service is for the birds! If you're unfamiliar with that phrase, it means they suck. My subscription was auto-renewed in error, and I contacted the company immediately - on the same day (within 20 minutes of receiving the email) the renewal was processed and my credit card was charged $224.99. There is not way to speak to a live person on the phone, so I sent an email, which was not returned for a while. I then posted to their Facebook page, and was basically told "too bad, so sad", so I had to push for more help. After a bit of back and forth, I was told they would do a partial refund because things had already been put into motion for the shipment. Of course this would happen - it takes the company too long to respond to urgent issues like this, and then it's too late. I would NOT recommend this company to anyone, and am very disappointed in my experience. Definitely going on the blocklist for me.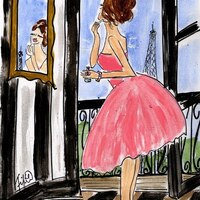 I didn't enjoy getting this because the products seemed like they maybe bought them in bulk somewhere as a close-out deal or something. It just was not worth the price for me. I never got excited about it coming. I'd love a box for singles that's thoughtful, funny and well-curated...but this isn't it.
When I first started getting this box I thought it was fun to get a surprise gift for myself every month. Then as time went on, I realized that I was giving a lot of my box items away to a friend's tween girls because the quality was on that level; plastic jewelry that they claim sells for $72 that I couldn't even get .25 cents for at my yard sale this fall, a $1.50 snack, makeup that was clearly in colors that didn't sell or low quality etc. The last straw was when I got a box with a round soap that had a small loofah inside and was supposedly worth $16 or something equally ridiculous. I had recently bought a several at Dollar Tree for stocking stuffers. Exact same item that they sent me in the July 2020 box. This was the last box I got. For whatever reason, I thought I had cancelled and I wasn't getting any more boxes ... well, after midnight Saturday January 16th 2021 I received an e-mail saying my "renewal" had been processed for $224.99. What? No pre-renewal email reminder, nothing. I haven't gotten a box since last July 2020! I contacted SinglesSwag immediately, cancelled and removed my payment method within hours. Then I contacted PayPal and did a chargeback because it was over the weekend and I didn't want it to go through. Well it got denied since I didn't "cancel in time" - mind you this all happened in the span of A FEW HOURS. So now I'm out $224.99 and that box is going is the trash every month.
I had been canceling my subscription for about two months and I am pretty sure I cancelled it completely. But anyway, they charged me for the April box and I messaged them and explained to them my situation (went into a depression because of an abusuve ex). They gave me $12 back out of $40 and I begged them to please give me back all my money because it was the only money I had because I've been out of a job for this. They didn't even reply. The same thing happened to me with TheraBox and they were so sweet and responsive. I understand that there a rules to follow, but they really messed with my livelihood and couldn't even respond to apologize. I am very hurt and although I was planning on renewing when I was more financially stable, I refuse to now because of this. Also, product is terrible.
Read More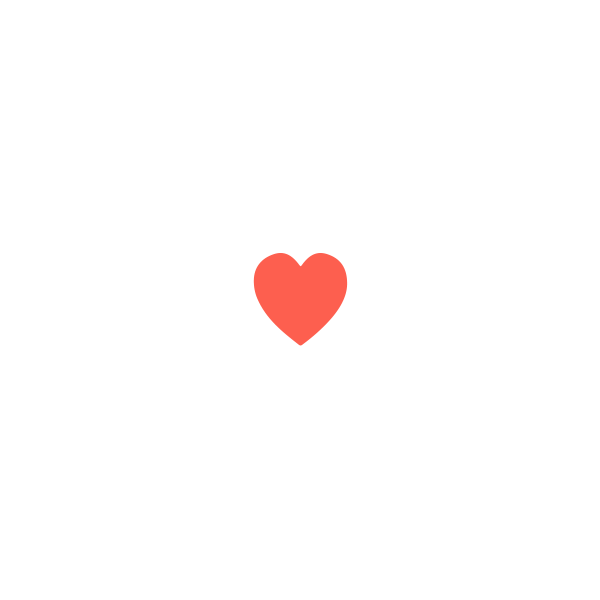 Who We Are
MSA has been your top resource for subscription box reviews since 2012, and we like to think of ourselves as your well-researched and trusted friend. Our team has unboxed tens of thousands of boxes, shared their experience honestly, and joined our community in conversations about each. We wouldn't be who we are without our readers, who contribute their own first-hand experience on the thousands of subscriptions we've reviewed. Learn more.