Recent Reviews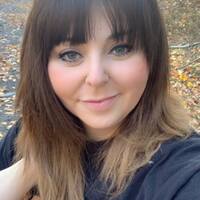 I wanted to call and cancel my VIP membership and I stated very clearly that there was nothing wrong, I simply had circumstances that caused me to need to cancel my membership and rather than having to keep track of skipping months and such, I wanted to simply cancel but I would return at a later date. I know companies don't like to lose customers, but the way I was badgered and nearly harassed to remain a member is inexcusable. It was not just a persuasion tactic which I know is routine, talking about upcoming promotions and telling me they didn't want me to miss out with the holidays coming up, it was the representative actually telling me flat out that I was keeping my account and to call back another time, in two months to be exact. I was rudely talked over when I tried to speak, and unfortunately I had to actually get a bit firm around the third or fourth time I insisted for my membership to be canceled. Considering this very unsatisfactory exchange, I will not be returning to Shoedazzle at all, as a VIP member or otherwise. Very disappointed.
I like ShoeDazzle... the best way to get the most from it is to lurk and wait for the sales - they can be awesome. The quality of the shoes depends a lot on the brand... I have had some fantastic pairs, others not so much but I now know which brands I like and what to expect. I love Gwen Steffanis line, and when you get them on sale they are great value.
I joined ShoeDazzle two months ago. While the shoes are very cute, I have had one pair that I bought on clearance (all sales final) that was nowhere near the size that I ordered. Even my daughter, who is a full shoe size smaller than me could not fit into these shoes. As for the other shoes I ordered, they fit fine, but the quality is not good. Especially anything that has an ankle strap/buckle. The elastic used looks/feels like it could easily break at any moment. For this reason, I won't wear these shoes if I will be out for long periods of time, or without having a backup pair of shoes with me just in case.