ShoeDazzle is where women who love shoes and fashion come for their personalized style fix. Founded on the belief that every woman deserves access to on-trend, quality shoes that fit her style. Every month the ShoeDazzle fashion team- led by Chief Stylist Rachel Zoe- offers clients personalized shoe, handbag, and accessory recommendations. Shoppers also enjoy access to exclusive boutiques, new arrivals throughout each month, and award-winning Client Services. Because ShoeDazzle designs and oversees manufacturing of all of its shoes, they are able to offer beautiful style at high quality for irresistible prices, so women everywhere can get in on the fun and fill their closets.
The Basics
$39.95 per month
Ships to US and Canada
Founded in 2009
Free shipping on orders over $49 for VIP members
Offers a wide range of styles, from XS through 3X and 24W
Free returns and exchanges
ShoeDazzle
---
This month's ShoeDazzle was all about versatile, yet classic wardrobe staples. Even though the shoes were a no-go for me, I think instead of returning them I will gift them to a friend I know struggles finding shoes in her size. Fingers crossed they work for her! I am truly so pleased that ShoeDazzle offers some styles in actual wide widths! I hope they decide to offer more styles in wider options in the future too! The bag is a great piece that I will be able to get a lot of use from as well. This month had some decent options and I love my selections, but I would have preferred to have reviewed a clothing item for yinz! Generally, ShoeDazzle only has maybe two or three pages of plus size styles versus the double-digit numbers of pages featuring straight size options. I love all the sales, incentives, and discounts I get as a member, but how can I put these to use if there is a limited amount of clothing in my size I like? Fingers crossed that next month brings in a cute plus size piece for me to show off to you all! Read more...
More Staff Reviews of ShoeDazzle
The Basics
$39.95 per month
Ships to US and Canada
Founded in 2009
Free shipping on orders over $49 for VIP members
Offers a wide range of styles, from XS through 3X and 24W
Free returns and exchanges
What We Love About ShoeDazzle
VIP members get access to a wide range of perks, including 25% off regular retail prices, free shipping on orders over $49, plus members-only benefits such as access to exclusive sales, previews, and events.
The style profile you complete at sign up helps to weed out the items not suited to your taste, leaving only high quality shoes tailored to you.
Subscribers can shop using their $39.95 credit or choose to skip the month. If no action is taken, the VIP subscription fee is saved as a store credit.
ShoeDazzle offers hundreds of styles in a wide range of sizes, with new arrivals landing each month.
We'd Recommend ShoeDazzle If
Are looking to refresh your wardrobe or add to your collection of accessories and handbags at a discounted price.
Want to save time and have new styles shipped right to your home.
Want the flexibility of skipping a month or having your subscription fee saved as a credit.
What ShoeDazzle Members Should Know
If no action is taken on a given month, your credit card will be charged the monthly fee and saved to your VIP account as store credit.
Not all styles are offered in all sizes. Some styles are plus-size only, while others only span XS through XL.
Not a VIP member? You can still shop ShoeDazzle's styles at full price.
Style Points expire 12 months after they become available, upon cancellation of your account, and/or termination of your ShoeDazzle VIP Membership.
User Reviews
I wanted to call and cancel my VIP membership and I stated very clearly that there was nothing wrong, I simply had circumstances that caused me to need to cancel my membership and rather than having to keep track of skipping months and such, I wanted to simply cancel but I would return at a later date. I know companies don't like to lose customers, but the way I was badgered and nearly harassed to remain a member is inexcusable. It was not just a persuasion tactic which I know is routine, talking about upcoming promotions and telling me they didn't want me to miss out with the holidays coming up, it was the representative actually telling me flat out that I was keeping my account and to call back another time, in two months to be exact. I was rudely talked over when I tried to speak, and unfortunately I had to actually get a bit firm around the third or fourth time I insisted for my membership to be canceled. Considering this very unsatisfactory exchange, I will not be returning to Shoedazzle at all, as a VIP member or otherwise. Very disappointed.
I was a member of ShoeDazzle for a few months recently. I did get some really cute shoes and boots at great prices, but the quality is not so great. I've had to send stuff back: purse that was broken right out of the box; shoes that ran small, etc. Then I got a beautiful pair of over-the-knee boots - unfortunately, they won't stay over-the-knee, and keep falling down - made of cheap fake suede fabric. Don't waste your money here.
I like ShoeDazzle... the best way to get the most from it is to lurk and wait for the sales - they can be awesome. The quality of the shoes depends a lot on the brand... I have had some fantastic pairs, others not so much but I now know which brands I like and what to expect. I love Gwen Steffanis line, and when you get them on sale they are great value.
I joined ShoeDazzle two months ago. While the shoes are very cute, I have had one pair that I bought on clearance (all sales final) that was nowhere near the size that I ordered. Even my daughter, who is a full shoe size smaller than me could not fit into these shoes. As for the other shoes I ordered, they fit fine, but the quality is not good. Especially anything that has an ankle strap/buckle. The elastic used looks/feels like it could easily break at any moment. For this reason, I won't wear these shoes if I will be out for long periods of time, or without having a backup pair of shoes with me just in case.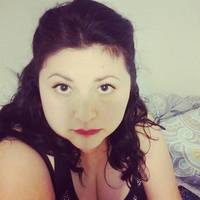 I did ShoeDazzle about two years ago for a total of two months and received a total of four pairs of shoes. YUCK! The shoes were of SUPER cheap quality, the kind you can buy at places like Ross, Burlington Coat Factory or TJ Maxx on clearance for like $10. NOT worth $39.95. Also, not ONE PAIR came true to size. two pairs were WAY too small for my size 6.5 feet and two pairs were HUGE, they fit my size 9.5 mom!! NOT worth it. I sincerely hope that with the recent changes in their methods and policy it is a better value for new subscribers.
I HATE ShoeDazzle! You can NOT lump all your credits into one expensive purchase. I have been charged $39.95 a month for 4 months, went to buy a pair of shoes that cost $120 and it only took out ONE credit of $39.95 leaving it up to me to pay the rest when I still have $120 in credits? Absolute RIP-OFF. Not to mention, when I called in to cancel (Yes, you have to CALL), they tried talking me out of it for 20 minutes when I clearly said numerous times that I wanted to cancel. Don't waste your time.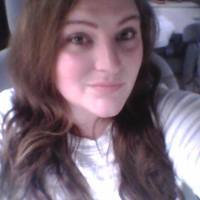 right now shoedazzle is running a prmo for new members u get 75% off of your first item and that one item off 75% off would be your first months caust i gpt a pair of boots fpr 8.99 and did not have to pay the 39.99 monthly charge and if u opt out of the 75%off first item they give u a bogof offer i choose to get 75% off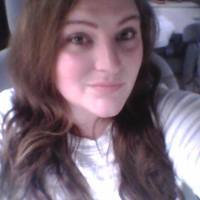 right now shoedazzle is running a prmo for new members u get 75% off of your first item and that one item off 75% off would be your first months caust i gpt a pair of boots fpr 8.99 and did not have to pay the 39.99 monthly charge and if u opt out of the 75%off first item they give u a bogof offer i choose to get 75% off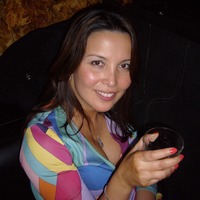 I joined ShoeDazzle early on. Monthly membership used to be $39.95 and you could pick one pair of shoes a month. They would recommend shoes based on your style profile. I bought about 6 pairs of shoes from them. You can get better quality shoes on sale for the same price, but these are cute, trendy, and you don't have to leave your house. They come well packaged in a cute pink box and shoes come in pink shoe bags. Since I had my son my foot size has changed and it's hard to shop for shoes so I don't buy shoes online anymore.
FAQ
What is ShoeDazzle and how does it work?

ShoeDazzle is a women's clothing, shoes, handbags, and accessories retailer and subscription service that offers high quality products at great prices. Instead of buying items at regular retail prices, shoppers can sign up for the VIP Membership, a program for the truly fashion obsessed. For a $39.95 per month membership fee (which is applied towards anything you purchase), members will receive a personalized showroom of styles chosen just for them by ShoeDazzle's stylists. They'll also receive up to 25% off regular retail prices, free shipping and exchanges on orders over $39.95, plus members-only benefits, such as access to exclusive sales, previews, and events. You always have the option to skip the month by signing into your account by the 5th of the month, so your credit card will not be charged. If no action is taken between the 1st and the 5th of each month, your credit card will be charged $39.95 and the fee will be saved as a credit to your account that can be spent at a later date. Skip as many months as you want and spend your credit at any time. This model is similar to how JustFab, Fabletics, and AdoreMe work.
What sizes does ShoeDazzle cater to?

ShoeDazzle offers sizes ranging from XS through XL and 1X through 3X and 24W. She sizes range from 5.5 through 12 with wide width, wide calf, and extra wide width and calf available.
Can I shop ShoeDazzle as a regular customer?

Yes, anyone can shop ShoeDazzle's selection, however non-VIPs will have to spring for the full pricing.
What are ShoeDazzle Style Points?

ShoeDazzle Style Points are a part of the VIP Rewards Program. Style points can be redeemed for instant discounts and more. To earn Style Points: Shop Your Favorites: Earn 25 points for every dollar you spend. Share Your Thoughts: Earn 20 points for every product you review. Show Your Style: Earn 50 points when you upload a photo to the Style Gallery.
How much does ShoeDazzle VIP Membership cost?

ShoeDazzle VIP memberships cost $39.95 per month, but you can choose to spend more, or skip the month entirely and not spend anything. If no action is taken, your credit card will be charged and the fee will be saved as a store credit.
How much is shipping?

ShoeDazzle clients enjoy free ground shipping within the contiguous U.S. on orders of $49 or more. For orders less than $49 within the contiguous U.S., shipping will cost $6.95. For orders going to Alaska or Hawaii, shipping is available for $11.95. Orders to APO/FPO addresses and U.S. territories ship for $14.95. Shipping is available to Canada for $6.95, and expedited shipping is available to most regions for an additional cost, with the exception of Canada, where standard shipping speed is presently the only available option.
What is ShoeDazzle's return policy?

ShoeDazzle offers free returns and exchanges within 60 days of shipping for orders within the contiguous U.S. Orders outside of this region may be subject to shipping and handling fees, depending on location.
What is a ShoeDazzle stylist?

ShoeDazzle provides you with expert styling, so you can indulge your love of fashion and get advice from the pros. Stylists keep you current with what's hot in shoes, handbags, and jewelry, as well as how to wear them to stay on-trend and in season.
Does ShoeDazzle offer sustainable fashion?

ShoeDazzle sources quality materials and products from domestic and international markets. In doing so, ShoeDazzle is committed to protecting the health, safety and interests of all workers who directly or indirectly contribute to ShoeDazzle products, whether they're made in the US or internationally. In furtherance of this commitment, ShoeDazzle has added social- and environmental-compliance protocols to our Ethical Sourcing Code that all vendors must follow lest they risk losing ShoeDazzle contracts. The code requires, among other things, that vendors absolutely refrain from illegal child labor, provide physically safe work environments, and respect international and local environmental laws.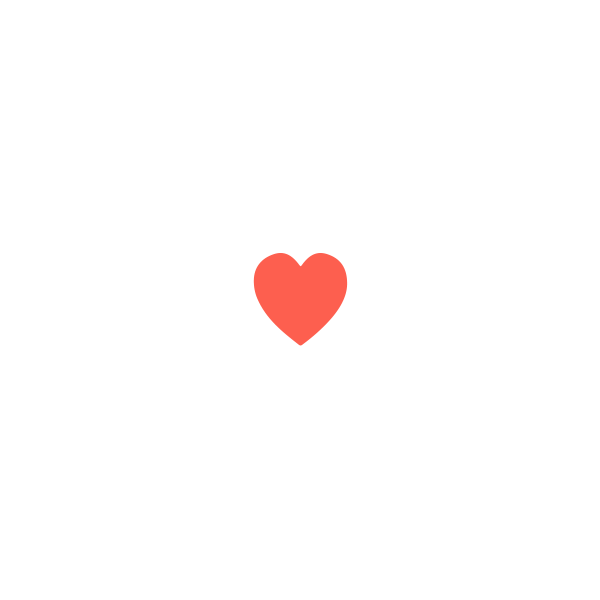 Who We Are
MSA has been your top resource for subscription box reviews since 2012, and we like to think of ourselves as your well-researched and trusted friend. Our team has unboxed tens of thousands of boxes, shared their experience honestly, and joined our community in conversations about each. We wouldn't be who we are without our readers, who contribute their own first-hand experience on the thousands of subscriptions we've reviewed. Learn more.