Scentbird is a perfume subscription for women and men. Each month, subscribers are sent 8mL vials of designer scents to sample from the refillable case that comes in your first box. Your subscription will start with a preferences quiz so that Scentbird can suggest recommendations, but you can also browse their entire catalog to select a customized queue of scents to try. Just want to explore perfumes and colognes? You can opt to be surprised every month! Scentbird also offers a skincare subscription box (starting at $14.95/month) that sends your choice of fragrance, skincare, candles, makeup, and more.
The Basics
$14.95 per month
Ships to US
Founded in 2013
Or $25/month for 2 items, $35/month for 3 items
$14.95
PLUS Special Offer
Scentbird
---
Scentbird is known for its designer fragrances, but did you know they offer skincare, too? Check out our review for the two items we chose this month! Read more...
More Staff Reviews of Scentbird
The Basics
$14.95 per month
Ships to US
Founded in 2013
Or $25/month for 2 items, $35/month for 3 items
What We Love About Scentbird
Scentbird offers subscriptions for both men and women.
Their catalog of scents includes hundreds of options to choose from, and invites you to "date" the scents before "marrying" them with full-size perfumes.
You can choose your own subscription experience by hand-selecting fragrances you'd like to add to your queue, or let Scentbird make your selections for you.
Every month that you order a fragrance as a part of your subscription, you will have the opportunity to add a new refillable atomizer case for 30% off, as well a monthly credit of $15 to apply towards the purchase of a full-sized bottle.
The fragrances are sized to be travel-friendly and meet TSA carry-on regulations.
What You Should Know About Scentbird
You have to be a Scentbird subscriber to access their full catalog of fragrances.
Subscription orders are not eligible for returns or refunds. (If they arrive in poor condition, they can be replaced within 30 days of their delivery date.)
Prepaid subscriptions (3, 6, or 12 month subscriptions) cannot be cancelled mid-term. A cancellation will simply prevent auto-renewal.
We Recommend Scentbird If
You love designer colognes and perfumes!
You want to sample new fragrances on a regular basis.
You haven't yet found your perfect fragrance, and would like to try many different scents before landing on your signature perfume.
You like a subscription that offers options for customization.
User Reviews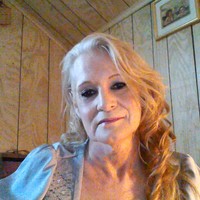 I like it, I've had it for quite a while now, great perfumes and cases and good customer service that gets right back to u within a day.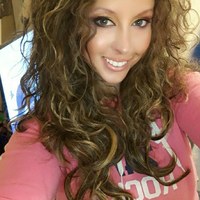 Love to give this a shot but I have quite a few subscriptions already .... Yet I'm obsessed with perfume do maybe I could try it first and then I'll commit for sure
They have a really good selection of fragrance but skin care isnt worth it. WAs a subscriber for 2 yearsbut had to switch to another company as they double charged me and they don't respond to emails and I have to chase them on Facebook to get a response.
Beware no customer service does not respond to emails. Takes weeks to receive package.
BEWARE!!! I was on the 3 item plan for July. Since after July I decided to change to 2. I was already charged the $35 + each of my 3 items had a $5 upcharge fee. So I had paid $50. There is a glitch on their site where I couldn't manually downgrade, plus I had a $10 credit that was not applied to my July purchase. So of course because they don't have a customer service number I emailed them. They downgraded not just August, but July. They then charged me an additional $10 on my credit car. The customer service agent Daria assured me I'd still get the 3 item I had purchased. Said to for the inconvenience she'd add $10 to my credit. She then told me it was a glitch they'd fix for July to reflect the 3 items I had previously in my que. I check 2 days ago and they had change 2 of my items to nasty perfumes that didn't have an upcharge and I had NEVER had in my que ever! Not only that. But they charge me an additional $10 the same day, make the total charges $70. I then received an email saying they were refunding only 10.16 because I was charged for shipping & that from now on mine would be free shipping... on the website it states there's never shipping on the sub. Then they said I'd pay half next month instead of my $10 credit. They wiped out my entire $20 credit for me to only save 12.25 Even the senior customer service agent Bobby refused to make it right. I've literally been dealing with this nightmare for almost 2 weeks with no resolution. My emails have since been ignored. I told them to cancel July and give me a full refund since I didn't even choose 2 of the items. Which they refused to do because it's being "prepped" , they could either call their shipping department and cancel it or cancel the label. It's not that difficult. I'll be contacting my credit card company tomorrow. This company has the worst customer service I have ever come across.
I belonged to Scentbird for approximately 3 years. I always selected my own fragrances. I never had a problem clicking and dragging to change up my own queue. The sprays were generous so I thought the $15 /month was very fair. Over that time I contacted them maybe 3 times with questions. They always answered within 24 hours. I was with them during their move. Yes, they had one or two delays but they warned me previously. I can only complain about "upgrading". I doubled the scents per month but the price more than quadrupled! I was able to cancel within a few months after that but also because I have more than enough scents now. Candles and creams are not worth the price.
Buyer BEWARE! I have several ( too many to admit) subscription boxes and Scent Bird is beyond the WORST I've ever had!! They double, triple charge ur account, you have to FIGHT to get the "free" items they promise, and after being charged three months in a row without receiving ANY of my orders and getting NO answers from customer service I cancelled... Finally got thru to customer service and I was told they couldnt help me. B.c I cancelled they couldn't "see" my previous order and I would receive it in the order that it was placed. That was in October. Still nothing. I swear, this company is a SCAM!
The message Below is what I received when I check Tracking for My Order. They have not even shipped it yet. They have been moving since August 2018?? Please note: We have recently moved to a new shipping facility to expand our growth and improve your shipping experience. Due to the complexity of this transition, you may experience processing delays during this time. We understand that this news may be disappointing and we truly apologize for the delays. We are working around the clock and our team is dedicated to resuming normal (and faster!) shipping as soon as we can.
This is the absosute worst company to work with. I did a $35 per month subscription and I was supposed to get 3 items per month. My first monthI recevied 1 item' submitted a service request and they kept emialing me to confirm that the issue has not been resolved. More than 3 weeks later I received my additional items. They charged me for my second month and a month later- nada. No merhcandise, no shipping notification on my account. AND they have no phone number to call because that's what scammers do. Fianlly cancelled and had to go to my credit card company for the refund. DO NOT USE THIS SERVICE BECAUSE THEY SUCK!
This company is garbage. All you need to do is look them up on the BBB site and see how many horrible complaints they have against them due to slow shipping times and refusal to refund money for people that are tired of waiting around for a month + to get their order (like me). No thank you.
Read More
FAQ
How much does Scentbird cost?

The Scentbird fragrance subscription costs $14.95 per month, which includes one 8mL vial of a designer scent in each shipment. Your first order will arrive with a refillable atomizer case that you can use to apply your scents. If you want to try more monthly scents or skincare products, you can upgrade to 2 products for $25 per month, or 3 products for $35 per month. Commit to longer subscriptions and save! Think you might want to customize what comes in your box? Note that premium brands have an upgrade charge ranging from $5-$15.
How much does shipping cost for the Scentbird subscription?

The Scentbird subscription service ships to the US for free. This includes US territories and PO boxes. They do not ship to APO/FPO/DPO addresses or internationally.
What designer brands does Scentbird carry?

Scentbird stocks a whole library of different fragrances from both recognizable designer names and niche brands. Some notable designers include Gucci, Tom Ford, Versace, Prada, Cartier, Michael Kors, and more.
Are Scentbird fragrances authentic?

Scentbird partners with top parfum brands and authorized wholesalers directly, and sells only 100% authentic designer perfumes and colognes, so you can expect your favorite scents to be of genuine quality.
How much use can I expect to get from one fragrance bottle?

Each 8mL bottle of fragrance contains approximately 120 sprays (that breaks down to about 4 sprays per day for 30 days), which should last you until your next order arrives.
Can you buy a full-size bottle of perfume from Scentbird?

Yes. Scentbird carries a la carte gift sets and full-size bottles, but you have to be a subscriber in order to access their offerings.
Does Scentbird offer gift subscriptions?

They do! Scentbird's gift subscriptions are offered in 3-month, 6-month, or 12-month durations (starting at $44 for the 3-month subscription). Gift subscriptions come with a Scentbird atomizer case and include the usual generous 30-day supply of ~120 sprays per month. Your gift recipient will love that they can choose their preferred scents from a variety of designer brands and niche fragrances with options of over 450 perfumes and 100+ colognes!
Do I get to choose my Scentbird refillable case color?

Your first month's subscription will come with a free atomizer spray case in pearly white. In 2020, they introduced the opportunity to stock up on new, colorful cases—every month that you order a fragrance as a part of your subscription plan, you will have the chance to add a new refillable atomizer case for 30% off.
Does Scentbird ever release new scents?

Scentbird's monthly subscription gives you access to samples of 450 perfumes and 100+ colognes as soon as you sign up. Your perfect scent is bound to be among them! But, they are constantly working to diversify their collection with different scents, skincare products, and even makeup selections so that you can incorporate amazing fragrances into your wellness routine however you wish.
Is Scentbird Skincare a separate subscription?

New subscribers to Scentbird all sign up the same way. But once your subscription is underway, you'll have the chance to choose skincare as your monthly product selection. If you subscribe to just 1 product per month, you'll have to choose between a new perfume or a skincare item; if you subscribe to receive 2 or 3 products per month you'll have the chance to choose a monthly fragrance and a skincare item, etc.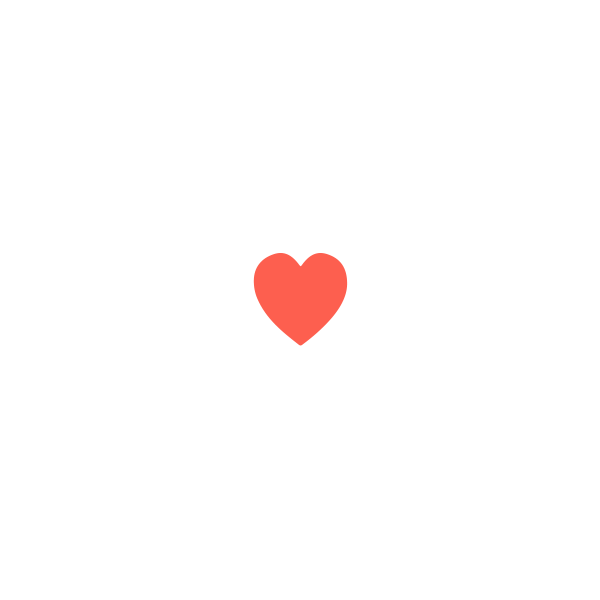 Who We Are
MSA has been your top resource for subscription box reviews since 2012, and we like to think of ourselves as your well-researched and trusted friend. Our team has unboxed tens of thousands of boxes, shared their experience honestly, and joined our community in conversations about each. We wouldn't be who we are without our readers, who contribute their own first-hand experience on the thousands of subscriptions we've reviewed. Learn more.