Rocksbox is a monthly subscription box for jewelry rental. Receive 3 pieces of hand-selected jewelry in every box. Wear them as long as you like, and then return them in a pre-paid shipping envelope to swap them out for a new set.
The Basics
$21 per month
Ships to US
My Rocksbox pieces this month were exactly my type. It is so funny because if you looked at my style from 2019 and earlier, I was all about the statement pieces. That is kind of the beauty of a subscription like this because you can try out new things, swap trends, and buy what you want, when you want, without having to purchase every new style and vibe outright. Because you can now shop items outside of your wishlist (and for a limited time, use your monthly credit!) buying exactly what you want, when you want just got a whole lot easier.  Read more...
More Staff Reviews of Rocksbox
The Basics
$21 per month
Ships to US
User Reviews
One of my favorite services. Been using them for over 3 years.
I don't get the bad reviews. I love Rocksbox. I've used their service for a few years now. This is very nice jewelry and I get to wear it for a while, get bored of it, and send it back. It's also nice to have a statement piece or holiday piece here and there (just got some candy cane earrings for Christmas) that I would never normally purchase but are fun to wear for a time. The jewelry is name brand and quality (I've never gotten anything that irritated my skin or turned green, not ever). They have brands that are more reasonably priced than others ($$$ Kate Spade, $ Sophie Harper). They also have an option to put your subscription on hold which I do at times when I don't have a lot of events coming up or things to do. And if you love a piece you can buy and keep it. After wearing something for a couple weeks and not wanting to part with it - I know then I really do love it (not just an impulse buy that I never look at again) and will continue to wear it.
I tried this box a few months ago. I was able to pick the three pieces I wanted, which was great. When I received the box I was excited…packaging was pretty and the jewelry was gorgeous. So I wore the ring to work the following day. It turned my finger green after about 6 hours of wear! It was supposed to be gold plated. The retail price for ring was $59! The other two pieces were beautiful to look at, but so expensive! I can't justify paying $130 for the entire box (that was with discount) for jewelry that isn't real silver or gold, or at least won't tarnish. I have purchased jewelry from Lia Sophia in past that still hasn't tarnished, so I know there are metals out there that will last. I'm so disappointed because I LOVED that ring! It was so unique and delicate. I even tried looking for similar rings but couldn't find any. I cancelled the subscription right away and sent everything back. I didn't have any issues with charges being applied thereafter.
I love the idea of having unlimited jewelry rentals. I used to buy luxury jewelry, but they're very expensive and do not always go with everything I wear, so I'd end up wearing them on occasion. Rocksbox lets me try out different pieces before purchasing anything. This is great because some statement, colorful pieces (like Kendra Scott & Kate Spade) always catch my eyes first, but they don't always look the best with my minimalist/hipster/hippie outfit. On the other hand, the brands that do not catch my attention (like Rudiment & Sophie Harper) immediately turn out to have a lot of great designs that go with everything I wear. You'd almost always get what you wishlist, and you can swap all 3 pieces. And if you don't like your box, simple return everything and get a new box! Easy peasy. :) You can get more than 1 box per month, and I've gotten 3 boxes in a month. It's great if you want to rent a crazy statement piece for holidays, weddings, or just instagram photos. Some jewelry are indeed expensive, but their prices are not outrageous. I'd make sure to use my monthly credits. You can save a lot if you know how to use credits and refer friends. Overall, I'd give it 4 or 4.5.
This is a SCAM! I signed up for a box. I had it for two months. I did not like the jewelry. I decided to cancel. This is where the real problems started. First sign of a scam, you cannot just cancel online. Second, you cannot get anyone on the phone. Third, when I finally did they told me I could not cancel then because I had a box coming. So I said, cancel and I will return the box as soon as I get it. No, they said. You have to send the box back then call again to cancel. SCAM! SCAM! SCAM! DO NOT DO BUSINESS WITH THESE PEOPLE!
If I could give below 1 star, I definitely would! Inside the first box, I found one necklace with a gross long hair attached to it... it was absolutely disgusting!!!! They claim their jewelry is deeply cleaned and sanitized, which I found to be a complete fraud. By any means I see myself wearing any piece of jewelry, especially earrings, not being properly disinfected after it's used by someone else. Be very careful ladies and gentlemen! Zero out of five stars!!!!
This jewelry is horrible. Feels plastic. I have no idea where they get off pricing this junk so high. Worst subscription box idea to begin with.
This is by and far the WORST experience I have EVER had with a subscription. My first box was compiled of cheap, non-curated jewelry that by no stretch could be considered "designer." The earrings I received were not only used, but not even repackaged correctly. I was hesitant to wear them before sanitizing them myself. I returned the box and have been attempting to cancel my subscription for as long as what 2x the amount that the entire box would've cost to purchase. After innumerable emails and voicemails (because it is IMPOSSIBLE to speak to a real human on the phone), I have only received one correspondence - 5 months ago. This is thievery, and I am on the brink of having to contact my bank to report illegitimate charges. Stay as far away from this company as you POSSIBLY can.
The first box is free after they charge you upfront and then you have to wait to have your money placed back on your card for 3 to 5 Days ridiculous. None of this is said up front, what kind of free anything charges you full price on your card without telling you (a shady business). So if you choose to cancel your membership prior to receiving your quote in quote free month gift you still have to wait to get your money back for an alleged free month in which you didn't even receive anything because you cancelled before they shipped it bc you are on a stupid waiting list. Do not make my dumb mistake read all info before you click that subscribe button. And speaking of buttons there is no cancellation button you have to call to cancel unless you're lucky like me and realize you can cancel by email if they haven't shipped you anything yet.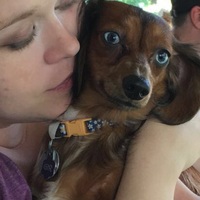 I received my first box in roughly 3 days atfer it shipped. I actually got 3 items off my wish list too. So far I am really excited about this subscription. I was able to review my shipment in advance and made changes. Yes I think it's about $5 too expensive per month and the pieces are also too pricey if you want to buy them.
Read More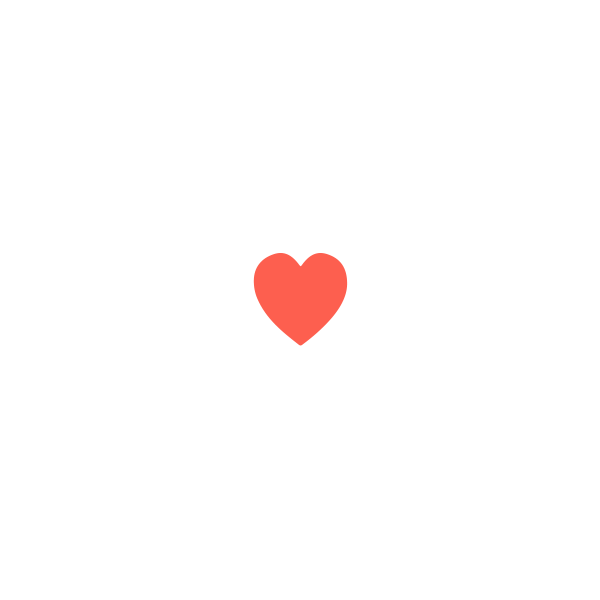 Who We Are
MSA has been your top resource for subscription box reviews since 2012, and we like to think of ourselves as your well-researched and trusted friend. Our team has unboxed tens of thousands of boxes, shared their experience honestly, and joined our community in conversations about each. We wouldn't be who we are without our readers, who contribute their own first-hand experience on the thousands of subscriptions we've reviewed. Learn more.