Recent Reviews
To get free shipping you need to order $25 or more worth of stuff so I ended up throwing in random items that I didn't really need like their surface cleaner bottle. This was a huge mistake as it broke in transit spilling out cleaning fluid all over the rest of my order. The box arrived in a plastic bag that the mail carriers probably added because it was soaking wet and falling apart. When I attempted to contact customer support they told me they didn't offer returns or refunds but would ship replacements for the items that were damaged. Unfortunately they then cut off communication all together and never followed up. I sent more emails and got the same initial response with zero followup. As for the products the reason they're so cheap is because they're very small so what you're paying for is all packaging and shipping and they clearly expect you to order frequently and spend at least $25 on each order. This service seemed to good to be true and thats because it is. I wouldn't recommend friends signing up. Even though its fairly cheap it's still not worth it.
I love the simplicity of the packaging and choice. It's all one natural fragrance which is nice. Think it's a great value and recommend.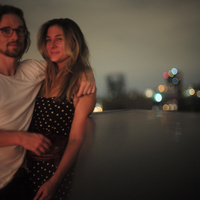 I've been using the following Morgans products for around 5 months now: here's what I think of each: - bamboo toilet paper: I like this for so many reasons. - razors: the quality is great and I never run out. My boyfriend steals my stash too. - bar soap: I like the look and scent of the bar. It's big, so I rarely use it in its entirety,but I enjoy replacing it every month for a fresh one. - the favorite...my boyfriend and I both use the shampoo and I use the conditioner. The mild scent is very appealing and the shampoo has a great lather & the conditioner is super fast acting. - deodorant: I don't use it often, but when I do, I like the Morgans brand to other natural brands that I've used. - I don't use their toothpaste, but I do often buy their bamboo toothbrushes, to keep around for guests and travel. - I don't use the shaving cream. - I don't use the moisturizer though I have it...I actually find it think and nice...but I haven't gotten into the habit of using it. - the liquid hand soap is the best. I have it in the kitchen and bathroom. Bonus is the clean look of this brand. Also, I live in Williamsburg, Brooklyn and don't have a car. It is helpful to not have to hand carry these items back from the Whole Foods - leaves more room for my groceries.