Recent Reviews
They no longer make subscription boxes, they only sell their own products. Just a heads up for anyone else that might have been interested.
This box was a huge waste and their customer service was terrible. My first box was great, lots of protein powders & useful stuff, but the other boxes they kept offering were just filled with diet pills and "energy" pills that were basically all caffeine. Trying to email them to switch boxes took forever to get a response. Worse, 2 of the 5 months I was a member they shipped me no box at all. They would bill first thing in the month, I would wait the entire month and no box. I emailed the first time and got a curt reply saying they were sorry but never explained why they didn't ship me a box and offered a refund for that month. The very next month, they did it again. I emailed and said to refund me my money and cancel my subscription. The person who emailed me back was rude and actually asked me if I knew how subscription boxes work and said I needed to wait longer before emailing them (the month was over an no box, how long do I wait?). I know I'm supposed to get a box and they never sent one...maybe they don't know how subscription boxes work.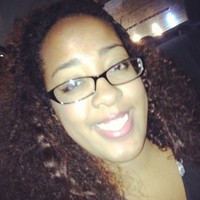 I picked the Spring Protein Pack, looked like something I would use more. Love that you can skip months if you don't like it. I wonder if you can switch packs, if you like one more than the other on some months. they are all the same price after all.