Recent Reviews
I bought a year subscription to the bourbon enthusiast club a few months ago after seeing the reviews of pourmore on this website and have been really satisfied so far! I have gotten two bottles noticeably above the subscription price and one bottle well below the subscription price. That being said, the bottle below the subscription price is sold out EVERYWHERE and I could only find it on the secondary market selling well above the MRSP. I am impressed that pourmore was able to find a supply. One thing I would love is an app!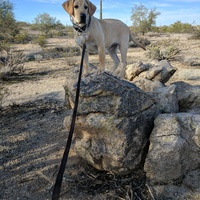 Signed up February 20 received my first bottle March 22 although they claim shipping around the 5th. My first bottle was Dalmore​ 18. Subscription price for Scotch Connoisseur $239/ month. I found the Scotch online price of $100. Not at all happy with this subscription. I wish I had not paid for a year in full.
This is a fantastic service. I got a great bottle of liquor which I haven't heard of. I really enjoyed it. When I looked it up online I found I got it for ~15% cheaper than the lowest cost online store (including shipping!).