POPSUGAR Must Have
POPSUGAR Must Have is a quartely lifestyle subscription box curated by the editors at POPSUGAR. Each box features their "must have" products for beauty, fashion, home, food, fitness and more. Every box has a value of $250 +!
The Basics
$75 per quarter
Ships to US
We're sorry
This box is no longer available
POPSUGAR Must Have
---
Here are some alternatives you might like
The Basics
$75 per quarter
Ships to US
User Reviews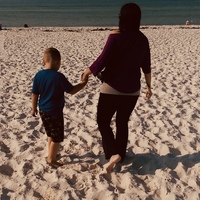 I'd been in/out of love with the monthly box for a while. While I believe the value was absolutely worth the cost, I always found myself only being excited about 1 or 2 of the products I recieved because the box is a collection of varied product and interest types. I was IN LOVE with the February box, unfortunately I had cancelled in January. *heartbreak* I signed up as soon immediately in May hoping I'd get a leftover. No go, they were transitioning into their new quarterly box calendar. I took the risk, paid the new fee amount and waited for the new PS nervously. Ladies, the box is incredible. There were custom options and sizes, that was my first clue that this was going to be different in a whole new way. I love all of it! It's given FFF a run for its money as my favorite quarterly sub. The box itself is huge, classy and filled with quality products. If February was an appetizer then the change made PSMustHave one delectable main dish. I think Fall will be a true treat! PS knows what the reaction was, if subscribers liked the change and can use the profits to leverage the inclusion of even more luxe brands. That means bigger and better no matter how you cut it. I'd pay $80 a month if I knew I was getting a box like Summer's surprise. I was bit shocked at the amount of initial anger and sub drops, change isn't a bad thing. I hope others who believed in PS felt as rewarded as I did. I also hope those of you who were reasonably worried and cancelled give Fall a chance to win you back and love everything PopSugar will be working hard to put together until then. I can't wait!!
I've got to comment on this thread...I've been a PopSugar subscriber since the second box that theyever shipped out. I'm not even sure how many years ago that was now but it was me very first subscription box. The customer service is generally outstanding and I've had many little issues over the years that have mostly been handled to my satisfaction. A few times I was disappointed when maybe an item that I had received that was damaged in shipping was not available and had to be replaced with a substitute item that I didn't love. BUT the responses and service ARE outstanding!!! Andy D. Has helped me so many times that we are practically old friends LOL! Anyway its a great box, And you can't always love every them in your box. The value is always terrific and I think it is very well curated. Kudos Lisa Sugar! I was a regional manager for several major cosmetic companies and I know great service and how difficult it can be to get this all together and shipped out on time monthly.
I think I was to excited for my first box to arrive because as I open it and sort through the goodies I'm deeply saddened by what's inside. I'm severely allergic to silver so I picked gold on my start up questioner. The only thing in my box I like is a silver necklace I can't wear. I'm pretty disappointed, especially after seeing past boxes.
This box? My favorite. I love everything in this box. I am part of Pop Sugar's Mom Select team, and received a free box very early on. I've been paying for it ever since. It's by far the best quality box out there. I look forward to this each month. If you cancel, expect to be on the wait list if you change your mind and want to start it again.
For the most part, I loved Popsugar. It allowed me to try products that were too rich for my blood and I really liked their home accessories. I am sad to see it go.
Well the comments here make me worry about this next box. I always look forward to what is next.
This is the 5th subscription box I've tried, and by far the costliest. I do, however, think the price is worth it. Do I like everything that comes in the box each month? Not always. So I put those items aside and try to think if anyone I know would like the item or I donate them at the end of the year (shelters or Salvation Army). But for the most part, I've been very pleased with the curation of the box. Customer service however has been a disaster. Six business days have passed, and I have yet to receive an acknowledgment of my problem being looked into, let alone any kind of resolution. I had no intention of cancelling my subscription but this particular situation is pushing me in that direction.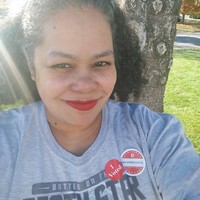 June is my first box and while I coveted the May box more I am pleased so far. My favorite item is definitely the sunglasses. It's nice to have a decentvoair if sunglasses that look and feel good (love the case too) but aren't as pricey as my prescription sunglasses so I feel more comfortable using them around water. I can't wait to use the flower sponge. I have 2 little ones though so most showers are a race to get clean. :-) I love the eye-shadow palette. I have not had a chance to try them out yet since like the shower scenario my make up routine is currently very minimal. The book is nice. It was something I was thinking if reading. Only downside is most of my reading is on the Kindle. I tend to only buy physical copies of children's books and other books with lots of graphics. I used the coupon and got a piece if jewlery. Most of the pieces I liked were sold out but I did try a piece that I have been drawn to. The necklace is fine but the 5 inch extender they sent was the worst extender I"be ever seen. My necklace is pretty minimal and the extender is a little crazy. My only 2 disappointments were the headband. That thing was sad. And the SuperCandy. Weird aftertaste. All in all I enjoyed the box and the sunglasses alone was worth the price of admission.
Received my first box and I was crazy about every item, but every item was QUALITY. The theme was nice and the product variation was great! The items were actually USEFUL and full size! I will never go back to a cheap subscription again. This box is really worth its money. It delivers in value, quality, and quantity!
I L-O-V-E this box and have been getting it for 6 months! The items are a special luxury for this otherwise clearance-rack-kind-of-a-girl. I can't rave enough about how much I LOVE their boxes!! Sadly tho --- I had to contact customer service because my referral link didn't work. It's been two weeks, I've emailed them 3 times and still haven't received a response. I'm really disappointed and would hate to get a bitter taste about it. I can't find a phone number to contact customer service either. :(
Read More
FAQ
What is POPSUGAR Must Have Box & how does it work?

POPSUGAR Must Have Box ($75 per quarter) is a seasonal box of beauty, style, decor, and gift items curated by the editors at POPSUGAR.com. Each box promises $300 worth of items from notable brands like Sunday Riley, Tarte, Wander Beauty, Hum Nutrition, Uncommon James, and more.

Subscribers get the chance to customize what they get in each box, plus POPSUGAR offers add-on items that you can nab for special member prices!
How much does POPSUGAR Must Have Box cost? Is there a promo code or coupon?

POPSUGAR Must Have Box costs $75 per quarter. Sign up for an entire year, and you'll save $30 off the total cost of your four boxes.

You can also use our exclusive coupon code to get $20 off your first box: MSA20
What do you get in a POPSUGAR Must Have Box? Do you have any spoilers to share?

The POPSUGAR Must Have Box includes a mix of beauty, decor, gifts, and things to wear. Many of the items come from notable and up-and-coming brands. For instance, past boxes have included: Tarte, Sunday Riley, TokyoMilk, Uncommon James, Yogi Tea, and Lipstick Queen.

See all of the items we've received in recent boxes in our POPSUGAR reviews above. You can also find POPSUGAR Must Have Box spoilers here!
Can I cancel my POPSUGAR Must Have subscription online?

Yes. Log into your account, go to the Subscriptions section of your account, and look for the Details/Manage Subscription option for the subscription you want to cancel. Click "Cancel This Subscription" & confirm your cancellation.

Like any subscription, make sure to cancel before each season's cut-off date to avoid unwanted charges:
Summer Box: April 15th
Fall Box: August 1st
Winter Box: October 15th
Spring Box: February 1st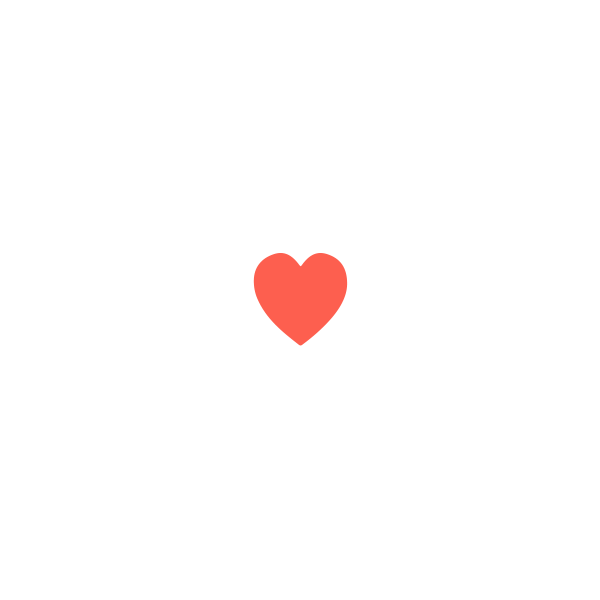 Here are some alternatives you might like
Who We Are
MSA has been your top resource for subscription box reviews since 2012, and we like to think of ourselves as your well-researched and trusted friend. Our team has unboxed tens of thousands of boxes, shared their experience honestly, and joined our community in conversations about each. We wouldn't be who we are without our readers, who contribute their own first-hand experience on the thousands of subscriptions we've reviewed. Learn more.