Play! by Sephora
PLAY! by Sephora is a monthly beauty and makeup subscription box. Each month, Sephora sends you a mix of six samples (including cosmetics, haircare, skincare, fragrances, and other beauty products) personalized to match your preferences and a PLAY! BOOK of tips and tricks.
The Basics
$10 per month
Ships to US
We're sorry
This box is no longer available
Play! by Sephora
---
Here are some alternatives you might like
The Basics
$10 per month
Ships to US
User Reviews
I love Sephora Play all the time. The Brands are really good and for $10 it's affordable😍❤
I was lucky enough to get in on the subscription box pretty early! A lot of people had to wait on a waiting list in the beginning when they were still testing it out. When it first began, you'd receive your goodies in a pretty box. They've now switched it up to a cute little drawstring bag which is nice. The one thing I don't like is that there are now variations which there didn't used to be. I have found myself having "box envy" a couple times. I'm not sure what the variations are based on, but would like to know so I get the variation that I like best. Luckily, the variations usually make sense. for example, one month, there was a cream and a powdered Bronzer sent out. I like that you get 5 products AND a perfume. I've never bee huge in getting perfumes as a sample with other subscriptions so it always felt like a bit of a waste of an item. However, I will say that I've discovered some really great fragrances because of this box! I typically have one perfume that's my "signature" scent and because of Play by Sephora, that may soon change. (I even found a perfume with a citrusy scent that I love and I don't normally like citrusy fragrances!) the only downside to this beauty box is that I've fallen in love with a few items that are expensive (aka Sunday Riley's Good Genes Lactic Acid Treatment which is $105/1 oz.) A few added bonuses: the $10/month counts towards your annual Beauty Insider points AND you receive a card with the box that, when scanned while purchasing full sized products at Sephora, will earn you 50 extra bonus insider points! If you're a fan of Sephora, I think you'll be a fan of this box!!! Totally worth it!!!
I really enjoy Sephora play! Some months are better than others but, the value is there! I'm also subscribed to Ipsy so I like to use Sephora play as a way to get extra products to try out in addition to my other box! Gives you something extra to look forward to each month!!
The boxes are okay I don't see why people complain about the product size I mean what do you expect for $10.60 and it's all luxury items unlike ipsy which is the same price! So to me it's worth I get to try out things that I've never tried and it allows me to test items out before spending a ton of cash.
Disappointed too many times and finally cancelled. I hardly ever received anything relevant or even anything new I wanted to try. Kept receiving duplicate fragrance samples. And many of the samples were nearly empty.
I agree with the previous review. Moreover, I was sent an empty perfume sample which never contained any fragrance at all since it was devoid of scent, and a sample lipstick in a horrible shade of red. I subscribed for 2 months and that was enough.
Maybe I just got lucky with my other subscription boxes, but Play! was just so disappointing to me; after a few months I only ended up with a few products that I actually like since the boxes aren't really personalized. The extra 50 points each month is what kept me on at first, but they're so difficult to redeem (I don't mind going to the actual store, but they never go through the first time) and it's so hard to get a good reward these days it's not even worth it. For a $10 "sample box" Ipsy provides a far better experience.
I have been a subscriber to Play! by Sephora for a year now and it's a great sub box! All of the brands they feature are high end so you know you'll be receiving good quality makeup, skincare, hair care, and fragrance. You always receive a bonus fragrance each month in addition to 5 other samples. They tend to focus on makeup first, then skincare, hair care third. The samples are on the smaller size, but again these are high end brands and the overall value of the box each month is usually pretty good considering you only pay $10 a month. Sephora sends out fewer variations each month compared to Birchbox and Ipsy. So if you're looking for a highly personalized box, this isn't it. Most variations are based on your skin type. I've always been very pleased with the skincare products I have received. No sub is perfect and Sephora has sent out some repeat products already. I have received two Smashbox original primers in the past year. I love getting primers, but it would have been nice if one of these was a different variation. Also, I know some subscribers received the exact same shade of Makeup For Ever eyeshadow twice. I hope Sephora will pay more attention to repeat products in the future. Other than that, I really can't complain about this sub box. It's been great!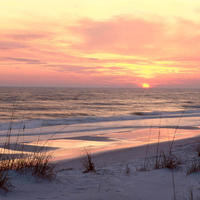 I received this subscription for a few months and thought it was going to be much better than it was. I am use to receiving bigger products from my other subscriptions I guess. Maybe I just picked a bad few months but there was really only one product in each bag that I liked . I like to try different subscriptions so on to the next.
I've been suscribed for two months and I love it! getting to know so many products and brands
Read More
FAQ
What is Play! By Sephora & how does it work?

Play! by Sephora ($10 per month) is a beauty box created and curated by the makeup experts at Sephora. Each month, Sephora puts together several collections of seasonal, on-trend products from premium brands, then matches you with the version that fits your beauty interests and preferences.

The makeup, haircare, skincare, and fragrance samples in each box represent the same brands you'd find in an actual Sephora store. Here are just a few of the brands we've seen in recent boxes: Urban Decay, Make Up Forever, Clinique, Tarte, Amika, Dr. Jart, Laneige, Moroccan Oil, Supergoop, Tatcha, & many more!

In addition to 5 monthly beauty samples, you'll also get: A bonus item, a resealable, recyclable plastic travel bag (The design changes every month!), a book of tips and info about your new beauty items, access to exclusive online content, like beauty tutorials, and a Play! Pass—a pass that you can redeem for in-store experiences & 50 Beauty Insider points in-store or online.
How much does Play! by Sephora cost?

Play! by Sephora costs just $10 per month + FREE shipping. (Ships to US only.) It's one of the best affordable subscription boxes we review, and we're consistently happy with the value it delivers. (Play! by Sephora promises up to $65 worth of samples each month.)
Is Play! by Sephora the same as Sephora Play?

Yep! The official name of Sephora's beauty box is Play! by Sephora, but we've seen readers refer to it as Sephora Play, too. Sign up here or learn more about the box our readers named one of the best beauty boxes of 2019!
Do you have a Play! by Sephora promo code or coupon?

Play! by Sephora doesn't typically have any promo codes available, but sometimes they have sales on past boxes. Check

this page

for the latest deals.
What makeup you get in a Play! by Sephora box? Is it all Sephora makeup?

Play! by Sephora does occasionally feature Sephora-brand products, but most of what you'll get are samples from the brands you'd expect to see at a Sephora store. Think makeup brands like Urban Decay and Make Up Forever, notable skincare brands like Caudalie and Clinique, trending haircare brands like Moroccan Oil and Amika, and even popular Korean beauty brands like Tatcha and Laneige.
Are Play! by Sephora boxes personalized?

Yes! Each month, Sephora puts together several versions of their box, then matches you with the version that best fits the preferences you set when signing up. Is each item specifically picked out just for you? No, but you're still getting something that should fit your interests, style, and preferences.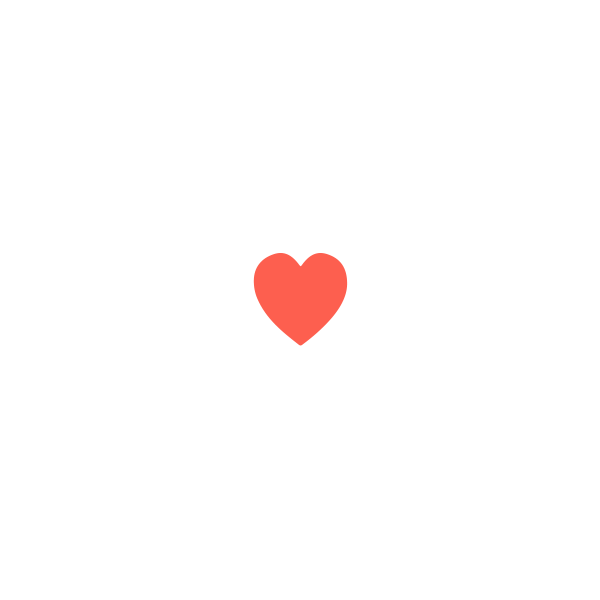 Here are some alternatives you might like
Who We Are
MSA has been your top resource for subscription box reviews since 2012, and we like to think of ourselves as your well-researched and trusted friend. Our team has unboxed tens of thousands of boxes, shared their experience honestly, and joined our community in conversations about each. We wouldn't be who we are without our readers, who contribute their own first-hand experience on the thousands of subscriptions we've reviewed. Learn more.