Recent Reviews
"DO NOT ORDER FROM THIS COMPANY IF YOU LIVE OUTSIDE OF THE U.S.A"
I wouldn't suggest purchasing from this company if you live outside of the U.S. I made an order 3 months ago and have yet to receive my order. I know that we're currently going through a worldwide pandemic but I've made orders from the UK and China out of all places and they've gotten to me in two weeks MAX. Not only that I asked for a refund because it was an expensive order and the email chain has been going on for at least 2-months. I understand that it's not their fault but it's really upsetting that their team is hard to get a hold of. They reply at least a week and a half after they've responded. Poor communication and genuinely the most difficult company to work with. Would not recommend ordering if you're outside of the U.S. Three months later and I'm sitting here with no refund, no order and a 2-month long email chain.
I've subscribed to so many beauty boxes, and this is the only one that I wanted to stick with. I really enjoyed the products. However, customer service is also very important to me, and theirs is absolutely horrible. I did not receive my November box in spite of the tracking info they provided. You know, stuff happens with the USPS, especially this time of year and during this crazy pandemic. They refused to refund my money or ship a replacement box without charging me for shipping, which is insane to me. I had nothing to do with the fact that I didn't receive the product, and I shouldn't be penalized for it. Shocking that they'd rather lose a customer than do the right thing. Interesting way to run a business!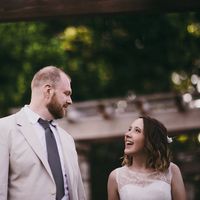 It's been going downhill for a while now. I meant to skip the May box and though I emailed them a day after the charge, they couldn't refund me. BS. Then, they didn't ship until the end of the month. Curation for this month also was horrible.