Recent Reviews
Currently subscribing. I started in November. I really liked that box, but it came 2nd week of December. My December one was initially delayed due to shortage of am item and then skipped all together because I was charged later (due to the box being incomplete) and put into different shipping cycle. I was suppose to receive my January box early on now, but that didn't come in til 1/25! It is after Valentine's Day, not word on a shipped box. If I get a Valentine's item it will be useless. They since changed their shipping to just one cycle rather then 3, but it's at the middle of the month which is kind dumb, and like I said I haven't gotten word on shipment. If anyone knows of a similar box please tell me. I actually like these, but shipping is terrible and customer service is just good enough to redirect to their FAQ, so pretty terrible too.
I tried this box for 2 months. There were I believe 5 items each month They were cheap items or items that you wouldnt really want. Very disappointed. I would have only gotten one box, but I didnt cancel in time and ended up getting two.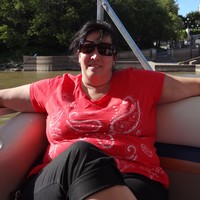 I tried this sub for 2 months. I can honestly say that between the 2 months there was not 1 item I would have spent $20 on. Looks like a bunch of stuff thrown together from the dollar store mark down bin. Lip gloss was open (eww!) the UGLIEST earrings I have ever seen. While I will gift the electric scent warmer thing, the rest of the box is going in the garbage! Sub cancelled!