Recent Reviews
It is such a wonderful monthly treat in the mail. I love the little inspirational card and the fun creative exercise that comes with the art piece. I also appreciate the tips on how to look at the art piece. I display the new piece for the month on a small easel and clip the inspirational so I see it on a regular basis.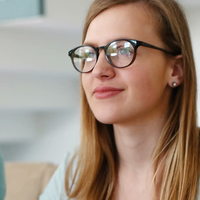 This is literally my favourite subscription ever! I love the art so much - it's made decorating really easy. My house looks so much nicer than it did before. The fact that there's an interview with the artist who made the print is nice too - it gives you a deeper appreciation for the art work. Definitely recommend if you are creative and value having beautiful things in your life.
I really want to love this box. But I've subscribed for 6 months now and I can't say I display any of the pieces I have received (some I can't even give away). They are all different artists but they all seem to be the same style. If you like modern hipster, then this box is for you. I was expecting more of a variety of styles and mediums.