Recent Reviews
Tried to order six months as a gift for a friend. After finding the Canada site, you need to go to another site, find that Canada site there, and order with your credit card. They don't take Amex, Then after they have your credit card "surprise" you have to find a demonstrator in your area (I had no idea what that was), then you will get a coupon code. Once you have your coupon code then you go back to the other site and re-order AGAIN. I still have no idea if I am being charged monthly or a one time payment for a six month subscription. Tried calling to make sure I did this right and was on hold for over 45min I just gave up. Once you call it is a starting message about demonstrators ? Just guy trying to buy a gift. Make sure before you buy you have done the homework on what a demonstrator is. I have no idea why these people make the order process so complicated. It is a painful experience.
I tried this for about 4 months and if you are someone who crafts regularly this may be too basic for you. The projects are cute but very standard and I ending up with supplies I will never use again. For the price I can go by supplies I will use and make items I will give to others.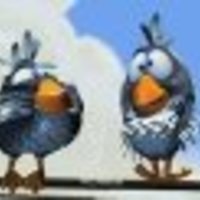 I've subscribed to this twice now. I picked it up early and was very disappointed with the contents. The projects were odd and I didn't feel it was worth the value. I had a chance at it again last year at a discounted price and knowing that the kits had improved, tried again. Unfortunately, I apparently again ordered when they had some strange things again. The value of the contents had definitely increased, I just didn't care for the contents. I've seen other kits that are amazing so I feel it's very hit and miss.