Oui Please sends you full-size products from France every other month.
The Basics
$150 every other month
Ships to US
Check out our review of the Oui Please Volume 4.6 box featuring French brands Codage, Les Nereides, Rose et Marius, and more! Read more...
More Staff Reviews of Oui Please
The Basics
$150 every other month
Ships to US
User Reviews
Wow. I wish I would have checked this site for reviews before I ordered. Huge scam. Ordered and paid back in October and it's March and I'm still waiting. Have emailed and I get a response, then nothing happens. Hoping my bank will issue a chargeback.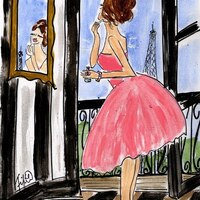 I hate to write bad reviews but I really feel like I should warn people about this brand...because they delete all bad feedback everywhere else. I placed an order in August (!!!) for a box and was completely content to wait because of COVID delays and because I had ordered a box as a gift for a friend a year or so ago (it took 3 months to get to her). However, here we are in February and I have no box (they didn't even make the box I ordered, as I understand it). I have contacted them multiple times and have very kindly asked for a refund. I have gotten replies so I was hopeful I could get one. However, still no refund. It was over $100!! I had to file a complaint with the BBB b/c you can't just take people's money and never send anything. What's infuriating is to see all the ads they keep running for new boxes. How are they doing this? It feels a bit like a pyramid scheme. I hate it because I LOVE the idea of a French-themed subscription box! If they would just be transparent and communicate their issues, all might be ok/forgiven but.... Please be wary before you order this...you could be in for quite a ride!
Surprisingly, when I see the reviews for this all the 0 star reviews aren't showing up. The idea with a subscription box is an unbelievable value that you didn't get to hand select shipped to your door. OuiPlease, fails on ALL LEVELS. MOVE ON, pick anything else, or better yet just buy some french products, a red lipstick at sephora is maybe $10, and at least you get the color you ordered. I understand that they are trying to make it work, but they have failed and you should not choose this as a subscription. Respectfully, MOVE ON.
MAJOR SCAM. All over their website and instagram, they advertised a beautiful french press by Yield that goes for around 85$, but INSTEAD gave us a French press that you can buy on Amazon for around 40$. Such a scam I can't even believe it. Do NOT give this company your money.
BUYER BEWARE, DO NOT GET THIS BOX! This company has NOT sent out a complete box to all its subscribers in 2020. They are actively advertising their boxes and collecting money for boxes they can't ship out because they don't have the money to buy the products. When you ask for a refund, they agree and say 7-10 days. After that they ghost you and don't answer any follow up emails about where you refund is. It took me 3 months to get my money back and I had to go through the Texas Attorney General and Better Business Bureau. I also filed a chargeback and OuiPlease denied my claim so my bank needed more evidence from me.
Ordered back when the summer 2020 box was coming out, really liked the bathing suit they had in the box, here it is October or almost November don't think I'll be wearing a bathing suit anytime soon but then again still haven't received the box! There was no problem charging me for the next box though!! I canceled and asked for a refund for the second box and asked if I'll still receive the original box I signed up for since the order says partially complete whatever that means!! The second box says pending cancellation ok great HOW ABOUT RETURNING MY $300!!! Horrible service will never advise anyone to try this box! I did buy a one time only box the year before it had the clutch (if you could call it that) there were about 50 selections and I believe you were instructed to pick from the order you wanted maybe 3-5 choices don't remember all I remember was the ugly yellow bag that I absolutely did not want no strap to make it a bag oh my bad it was referred to as a crossbody bag.. so after emailing them about getting the worst color possible and not any of my selections plus no strap I was told well it is as long as that color was in stock yeah as if all those bags let alone that many subscriptions were sold! I ended up with a chain in the mail for the misleading advertising! Great an ugly gold chain to dig into my shoulder with the ugliest bag possible not even a purse snatcher would grab that s*it! STUPID ME FOR GIVING THEM A SECOND CHANCE NO RESPONSE, NO REFUND, NO EFFIN BOXES!! NOTHING BUT THIEVES AND I WILL REPORT THEM FOR STEALING MONEY FOR A NON EXISTENT PRODUCT!! I HOPE EVERYONE THERE ROTS IN JAIL FOR ALL THE THIEVERY YOU'VE COMMITTED!! SHAME ON ALL OF YOU FOR MAKING FRANCE LOOK LIKE A COUNTRY OF CROOKS!!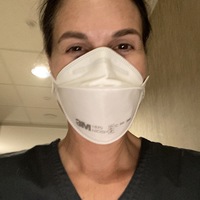 No stars highlighted in my review for a very good reason!!! After purchasing a one-time box (v 5.2) back in March, only getting a "label has been created" notification in July, a form letter (I got the same reply to three different emails), and still no box, I have requested a refund. Despite the pandemic and the hurricanes, I have ordered many items directly from France and french products through other companies with no issues whatsoever. I no longer trust this company and have zero faith that my box will EVER arrive. Truly a shame.
I have very little information since I signed up and have not received my first box yet, after two months. There has been confusing messaging as well as slow/absent customer service, and reviews indicate that they're backlogged up to a year and that no boxes arrive with the expected items. While I've been lusting after this box for years, I cannot recommend signing up for it given the issues.
I have been waiting for months for my sub to come. Finally cancelled and still have not received my box out of Texas. Customer service keeps telling me to wait for a conformation code. After confirmation code, it is still sitting in the warehouse after 3 weeks.
Buyer Beware! This is definitely a time when you do not get what you pay for. The marketing is excellent and the products look beautiful...if you ever receive them. The box I bought before Christmas shipped in April. It was not the box I ordered. It included a note that items were missing and would be coming soon. That was over 2 months ago and needless to say nothing else has arrived. I prepaid for shipping and duty and yet I received a bill from Fedex for $68 for...shipping and duty. Ashley from Ouiplease emailed immediately to say she would sort it out, and then never answered another email (last few copied to Jessica as well). AT ALL. EVER. Fedex graciously provided the customer service that Jessica would not.
Read More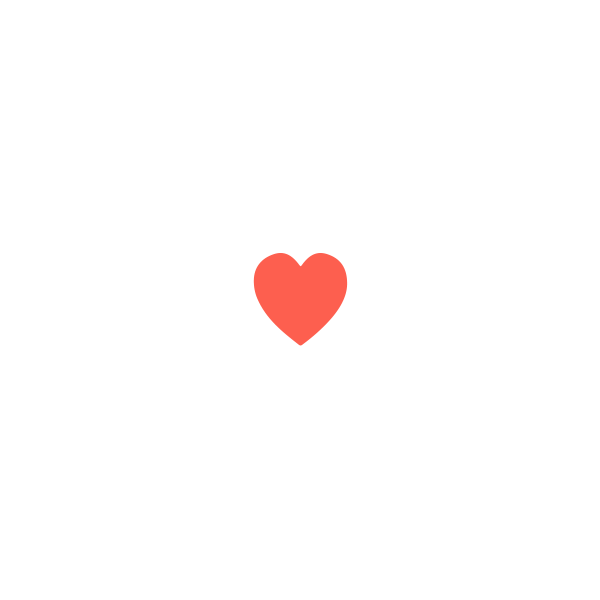 Who We Are
MSA has been your top resource for subscription box reviews since 2012, and we like to think of ourselves as your well-researched and trusted friend. Our team has unboxed tens of thousands of boxes, shared their experience honestly, and joined our community in conversations about each. We wouldn't be who we are without our readers, who contribute their own first-hand experience on the thousands of subscriptions we've reviewed. Learn more.