Oui Please sends you full-size products from France every other month.
The Basics
$150 every other month
Ships to US
Oui Please
---
Check out our review of the Oui Please Volume 4.6 box featuring French brands Codage, Les Nereides, Rose et Marius, and more! Read more...
More Staff Reviews of Oui Please
The Basics
$150 every other month
Ships to US
User Reviews
"Pass on this box! You will never receive it."
I ordered a box back in January and was very excited. They charged my credit card. However, it is now April 13 and I have not received a box from this company. Anytime I write to them, they say they will be shipping the box out in a week or so and then give yet another excuse. If you're a subscription box company and you cannot send out subscription boxes, then you should not be in business. This is pretty basic. Meanwhile, I receive almost daily marketing emails, which is like salt in a wound. Terrible company. Run away!
"Don't buy from Ouiplease"
Horrific experience. Ordered in mid November 2020 as a Christmas gift. In January the order still did not arrive but I let it go due to shipping delays with COVID. By February I reached out to customer service and they apologized but said they are waiting on a shipment of new products that is arriving this week so the box should be in the mail very soon. Come March still no shipment, I reached out customer service once again and received the same response I was given I February. I quickly asked for a refund as this was intended to be a Christmas gift. They tried to save the sale and then said they will process the refund. 3 weeks later and I still haven't received confirmation of the refund being processed and now they will not respond to my emails. Terrible company.
"They never send the boxes - IN 6 MONTHS ONLY RECEIVED ONE BOX"
In 6 months I have only received ONE box. They are great at advertising the boxes on Instagram but can't keep up with the volume they sell. I paid for the annual membership and in six months I have received only one box. They won't respond to messages or refund me. Totaly scam!
"Goodbye Money (not in a good way)"
Still waiting on an order from January. Every time I ask they says they're getting everything "next week."
"SCAM! THIS COMPANY TAKES $$ WITHOUT FULFILLING ORDERS - 9 MONTHS AND WAITING"
SCAM!! This company will take your money without actually fulfilling the orders. Then they just wait for people to forget about the order so they can keep the cash. I thought that was insane until I went to their FB page (people saying the same things) and then their BBB pages. It's crazy. I HAVE NO IDEA how they are getting away with it. I spent $400 for the annual package. It's supposed to be 6 boxes total. Still waiting. AND THEY WON'T REFUND. There has been so many emails. I just realized it's a big scam.
"Buyer Beware—no boxes sent"
Buyer beware! I subscribed for the year ($422 after discount) in December 2020. I have received nothing yet. Phone calls go straight to VM, emails not answered. They sent a mass email mid February blaming Covid, but no further communication. I currently subscribe to the Allure Box, and I subscribed to Rachel Zoe for two years. Never an issue. My fear is this company is insolvent.
"Excellent Ouiplease Shop experience"
I wanted to buy some items from the Ouiplease Shop, but I was hesitant due to all of the bad press they get. I decided to give it a try, and ordered a couple of the Clap Paris pins and some socks. A week later, I got the notice that the order was being prepared. After what I've read about the truth of that statement, I prepared for a long wait. Five days later, my order arrived, and arrived complete. The items are high quality and can't be purchased in the US otherwise. Wonder why they can't do the same with the boxes.
"I feel cheated and angry!"
No box. No response. Filed a complaint with Paypal. I should have checked here first. This is so unfair. My Instagram and Facebook comments have been deleted.
Wow. I wish I would have checked this site for reviews before I ordered. Huge scam. Ordered and paid back in October and it's March and I'm still waiting. Have emailed and I get a response, then nothing happens. Hoping my bank will issue a chargeback.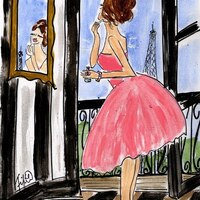 I hate to write bad reviews but I really feel like I should warn people about this brand...because they delete all bad feedback everywhere else. I placed an order in August (!!!) for a box and was completely content to wait because of COVID delays and because I had ordered a box as a gift for a friend a year or so ago (it took 3 months to get to her). However, here we are in February and I have no box (they didn't even make the box I ordered, as I understand it). I have contacted them multiple times and have very kindly asked for a refund. I have gotten replies so I was hopeful I could get one. However, still no refund. It was over $100!! I had to file a complaint with the BBB b/c you can't just take people's money and never send anything. What's infuriating is to see all the ads they keep running for new boxes. How are they doing this? It feels a bit like a pyramid scheme. I hate it because I LOVE the idea of a French-themed subscription box! If they would just be transparent and communicate their issues, all might be ok/forgiven but.... Please be wary before you order this...you could be in for quite a ride!
Read More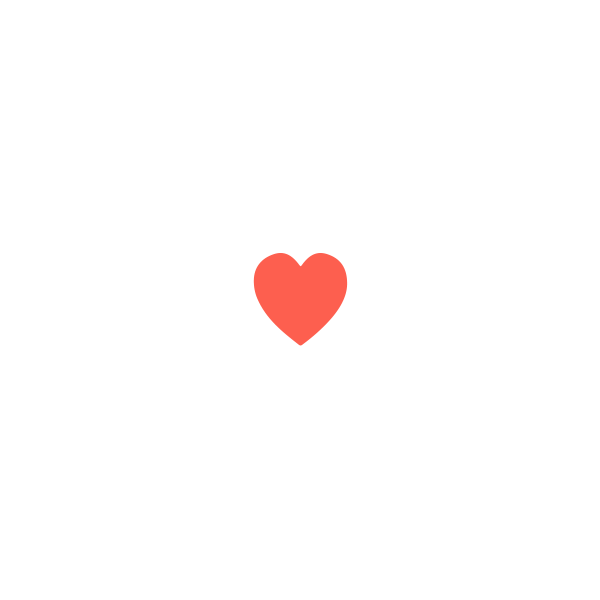 Who We Are
MSA has been your top resource for subscription box reviews since 2012, and we like to think of ourselves as your well-researched and trusted friend. Our team has unboxed tens of thousands of boxes, shared their experience honestly, and joined our community in conversations about each. We wouldn't be who we are without our readers, who contribute their own first-hand experience on the thousands of subscriptions we've reviewed. Learn more.