Recent Reviews
After reading your review for the March box, I subscribed. The boxes are a lot of fun. I had a question about my tracking number and it was answered promptly. The August Gemstone box was my favorite so far. I received the Red Aventurine crystals. It was fun reading about them on the blog. All of the products have been high quality. I really look forward to getting this box every month, it's a nice treat.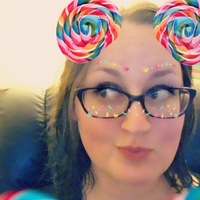 Run away from this one!! Why? - you pay for next month's in advance - they barely manage to ship boxes - they don't respond to emails to any of their email addresses - add those together and I've paid for 4 months of boxes but only received 2. It's January 29 and I have yet to receive a January shipping email - and though I emailed them a week ago, still haven't heard back. I canceled but want to receive the boxes I paid for. If they don't respond in the next 2 days I'll be filling a chargback with my bank and a bbb complaint. STAY FAR, FAR AWAY FROM THEM!!
According to the BBB, this company is rated as an "F" due to customer complaints and lack of resolution, both to the complaint and in general for poor customer service (lack of response). So, be wary of this one.