Recent Reviews
"thumbs up from me...25lbs lost!"
6 months and 25lbs lost. i'm more into the psychology behind what and why i do the things i do so this program was attractive to me. Although i didn't care for the coach, i absolutely loved the lessons. i learned a lot about myself in so many ways, not just diet and exercise. It made me think differently about how i perceived food, how i can enjoy food and yet not over indulge. I now eat the healthiest i've ever eaten and i feel proud of the food i ingest. I've never really tried any "diets" and this appealed to me because i enjoy psychology. I jumped into this because i was tired of the weight gain. I needed a change and this helped me and i knew i would take this seriously. i lost weight slow and steady, and i feel healthier for that.
"Basic diet you can do for free, with predatory marketing."
It's a diet. It's not that different than any free tools. The big issue is they wouldn't let me cancel or even pause my membership when I got pregnant. It would have been unhealthy for me and my baby to continue the program but I was stuck paying. Then immediately postpartum they started sending me mail to get me to sign up! Talk about predatory marketing.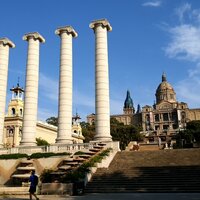 "There's much better options out there than this"
The coach was robotic and I never felt she was particularly helpful. The group wasn't very lively for the first couple weeks (until the trial period ends basically) and after that I got put into a "real" group which was a bit better. I chatted with other members frequently and even made a couple accountability friends on it. The group leader only showed up to add daily motivational posts. Noom's signature lifestyle psychology lessons may be very helpful for people who truly don't understand nutrition and their own eating triggers. My main issue though was the app itself. For 2021 I expected better performance. I hated typing on it and it frequently timed out, and they don't offer a website version to access like MyFitnessPal. A couple of my groupmates on different phones (all Android iirc) also said they had performance issues as well.