Nerd Block
Nerd Block is a monthly subscription box for toys, collectibles, t-shirts and other "geeky" things. Every Nerd Block comes with a custom t-shirt (in your size) and 5-6 epic items for you to tear into! The box costs $19.99 plus shipping (Shipping is $8.75 to Canada, $9.50 to US, $12.50 Worldwide)
The Basics
$29.49 per month
Ships to US, UK, Australia, and Canada
We're sorry
This box is no longer available
Nerd Block
---
Here are some alternatives you might like
The Basics
$29.49 per month
Ships to US, UK, Australia, and Canada
User Reviews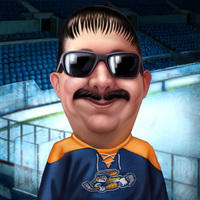 I only received one block before deciding to cancel. I felt that the theme and curation did not match up to other "Geek Boxes". I also felt that they fail to do a good job with "building excitement and anticipation".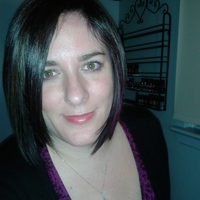 Subscribed for one month (February 2014) and did not enjoy the items in it as much as I anticipated. The only item that was worth it was the Join Me (Darth Vader) T-Shirt. I canceled it afterwards. Husband still wears the shirt on a weekly basis though lol I'm considering joining the Arcade Block eventually seeing as I'm more of a gamer geek.
I enjoyed the June box as a big fan of Sherlock and Dr Who, but overall I think that Nerd block. I have also ordered the July box as I could tell from a spoiler post that there would be a mad max item in it and I also got a 25% off code. Other than that though I think the box is too overpriced in comparison to other boxes out there. This is another box like the Marvel box that has high shipping for no good reason. This is also the hardest box to cancel out of all the boxes I have checked out.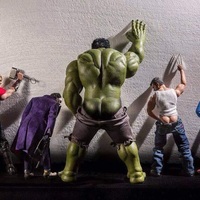 This is my first Subscription to the hole Box World, Have just received my first box and i think my husband is more excited then me as this box is more to his liking, I am a bit disapointed in how small it is, Just semed like there was going to be more but am going to see what the next box brings me and then make my choice on weather to keep with them or move on :)
My partner and I have found the curation on Nerd Block and its associated blocks to be hit and miss. We now tend to subscribe for specific boxes, then cancel. Their cancellation procedure is a little blargh, imo, but I never run into any issues.
The first couple blocks I got were nice and I really enjoyed this box. However, they double-charged me for November and customer service is non-responsive so I doubt I'll be able to get a refund....really disappointed seeing as how the product was usually good.
Shirt was cool, so was the mug. Gave away the book! Cards, meh. BUT, the Ecto-1 came creased in the front bottom and the left side/tab was inserted OVER the back ground. Wrote them and got this response: hank you for the photos. All Nerd Block items are inspected and quality controlled prior to packaging. While we can appreciate the collectable nature of the products we send, there is a chance products will shift while en route to customers. We strive to package our Blocks to ensure minimal movement during shipping. Unfortunately, we can not replace items due to minimal package damage such as small creases or bends, as we cannot guarantee a new item will arrive without minimal damage due to the shipment as well. We apologize for any inconvenience this may have caused.
This is another box I stumbled across mid last year. the first few boxes, which were not themed, were actually pretty great and I enjoyed a lot of the items. Recently, since just before Christmas, my level of excitement over the items has dropped dramatically. They ended up doing a monthly theme and I am yet to see one this year I am excited about. Very little has stayed on the keep pile and I have given away / sold the majority of items. Am quite bummed as i really like these monthly boxes. Am on the hunt for a new one now.
If I could give 0 stars I would. The items were OK, but I decided it wasn't worth my money. Just got to cancel, right? Wrong! First, they have a highly limited cancel window, a few days only (Loot crate is any time before ships, Julep was about a 20 day window, etc). However, my black was late due to snow, so I couldn't make the choice in the window. That should be a simple customer service fix, but again, NOPE! Then, after a month of hassle, I was told I could just return the next block for a refund. Fine, not the best way to do it, as they did waste money shipping it to me rather than a person who wanted it, but whatever. Never got any shipping info, never got a block. Sent an email to them and posted on their FB pages (it's how I got a response before). They deleted my complaint, then blocked me from re-posting. I'm letting my bank handle this from now on. Remember, you're a valued customer...until you try and leave, then you're trash. (Yes, the review is in multiple places, that's because it's 5 blocks from the same people. So you deal with the same customer service)
Similar experience. First block or two were ok. Got them for my daughter. Then tried to cancel the subscriptions and it's been a total nightmare. When you try to cancel, PAY ATTENTION! They pop up several "are you sure" windows and you think you're saying "yes, frickin' cancel already" but, no. Some of the pop ups say do you want to pend the cancellation until you hear from a sales rep. What a racket! Then the block doesn't cancel and you get charged for another stupid block! Customer service is horrible. BE WARNED and DON'T BOTHER!!!!!
Read More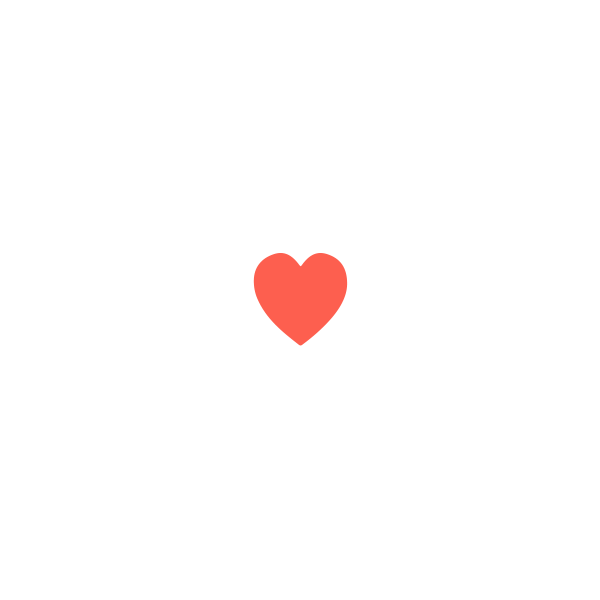 Here are some alternatives you might like
Who We Are
MSA has been your top resource for subscription box reviews since 2012, and we like to think of ourselves as your well-researched and trusted friend. Our team has unboxed tens of thousands of boxes, shared their experience honestly, and joined our community in conversations about each. We wouldn't be who we are without our readers, who contribute their own first-hand experience on the thousands of subscriptions we've reviewed. Learn more.