Recent Reviews
I ordered a year subscription for my fiancé, and I'm sorry to say that I did. Let me preface this: the products that we received were awesome. When we got them. The problem is that Geek Box uses the *worst* carrier for my area. Not really their fault, so I stuck it out going to some random drop off point because their carrier wouldn't bother knocking on my front door. No big deal. However, without notifying me that the subscription autorenewed (which, ugh, but whatever) nor that it was about to autorenew, they took another 200+ € from my account for the next year. It hadn't shipped yet, so I contacted them to cancel my account. That should have been it right? Account canceled, money refunded, boom done. Except that in order to receive my refund, I had to get into a three-day conversation with their customer service team that wanted to give me store credit instead of refund my money. When they finally gave me a phone number to call (because obviously doing this over this three-day email back and forth isn't enough of a hassle, and no, their phone number isn't listed on their site) I called to talk with one of their representatives, who still wanted to know if I wanted store credit. If I wanted to keep dealing with your carrier, yeah sure, but no thanks. I just want my money. The guy on the phone is nice enough, says that everything was set up to go through and I'd have my money in about 3-5 business days. Cool! Now we wait. It's been about 9 days or so since I called him, so I decided to call back today. The guy who answered seemed unaware that he was answering for a company and not his personal cell phone, so I had to actually confirm it was Geek Box that I was calling. He asked for my order number and then put me on hold. He comes back a minute or two later asking me to repeat what this was in regards to, and I explained, again, that I called about my refund and he says that he can't find my order number and that I must have called the wrong number. 1. He doesn't bother asking me to confirm the order number to make sure. 2. He doesn't ask me for other information to help identify the customer 3. He barely acknowledges the inconvenience, just says "sorry, cant help you." Then he claims he's from Pop in a Box and that if I give him my number, he can send someone from Geek Box to call me and sort this out. So let's recap: I finally squeeze the customer service number out of the reps I was emailing, I call and talk with someone to get refunded. I call back a week or so later to get info on my refund, and the guy has never heard of my order or my situation. Having to fight to get my refund was already a super shady way to go about refunds. Having to call was already such an inconvenience. Having to call back and deal with someone who has no idea what's going on is another level of BS customer service. I'll never buy anything from this site ever again. I'll add my order number below. Let's see if they can find it now. Edit: This review got their attention and they called me three times during the evening to leave white noise voice messages on my phone. When I called back, they apologized and promised to refund me as soon as possible. I got my refund today...for half of what I paid. It's almost like they're trying to tick all the boxes of what not to do in customer service. The saga continues. Edit 2: 4 days later, and they won't answer my emails or tweets.
Has anyone had luck canceling their subscription. I have not received anything back. My fault for not realizing they are shady AF. Calling my bank tomorrow to put a stop payment right away. No phone number or ability to contact them directly. DO NOT ORDER!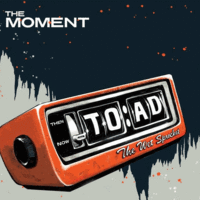 My husband and I subscribed to this with one of their freebie deals: it was terrible to stop the subscription. After the first 3 months, we decided to cancel. 1) the make it SO DIFFICULT to cancel. 2), once you do, they take a week to respond. 3) even after you receive a confirmation your subscription is cancelled, THEY WILL STILL CHARGE YOUR CC again. We've had to submit the proof/cancellation email to the CC company. These guys are a rip off and will keep charging you. DO NOT SUBSCRIBE.