Recent Reviews
I was really excited to try this boxed based on the reviews. When I received my box, I was so disappointed. It was nothing like the rave reviews! I received a cheap paint set that I could get at a dollar store, a rolled up picture to paint, a teeny tiny piece of candy and a bizarre little bar of soap. I was hoping to receive a book, a candle, anything with some significance. Darn.
I'd been in Mindfulness based therapy for quite awhile but I've stopped going. I found this box and was curious, so I subscribed, and I was so pleased when I received my first box! It doesn't replace therapy, but I've continued my subscription because it helps me along on my own personal Mindfulness journey, and so far, it has really really helped me remember all the techniques and exercises I was taught in therapy, as well as giving me new ways to use them. It also helps to know that there is a community out there that shares the same philosophies and ways of living life to the fullest in each moment:)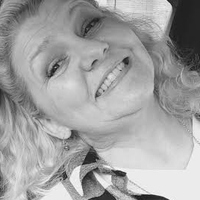 I REALLY loved my first box! My favorite item was a beautiful rose quartz necklace. I have worn everyday since I got it and have received many compliments. I can't wait for next month!!! I am mindfully excited about this subscription box!!