Recent Reviews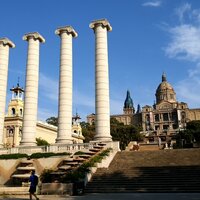 "Good small box for aspiring eco lifestyles"
I've been subscribed for about six months now. MightyFix is a nice inexpensive box for people who are transitioning to a lower-waste lifestyle and need a bit of help figuring out what to do next on their road to ecofriendliness. Small steps win the race! You also have the option of choosing your next Fix for that month and adding items to your box, which is really helpful when I'm low on something. I've gotten produce bags, food storage containers, beeswax wrap, recycled plastic razors & toothbrushes, household cleansers and more. Everything is packed well in paper and cardboard packaging. No complaints here.
MightyFix has been a great subscription box for people interested in making small changes to an eco-friendly lifestyle. I have received metal straws, glass food containers, charcoal air fresher, silicone (stasher) storage bags, food huggers, bowl covers, bamboo silverware, and cleaning supplies. All the products have been well vetted by Mighty Nest, as I haven't received any duds in my box. Prior to my subscription trying eco-friendly products, we're always a gamble as products rarely lived up to their hype or 2,000 5-star reviews from websites. I have given some of my fixes to friends or family members who have fallen in love with my reusable products when they come over to visit.
Love love love! One of my favorite subscription boxes!