Recent Reviews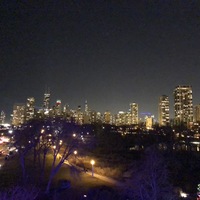 signed up on the 5th and was charged immediately. I assume that was for the current month's subscription. However I was charged again on 10th for another box. Not sure how they process the subscriptions? Trying to contact the customer service.
I've just received my second Messy Box (Sept. 2016) and I love everything in it! Loved the August box too. The papers and journal cards are unique. These ladies definitely have their fingers on the pulse with regard to craft and contemporary design trends. The stickers and other accessories make me feel like I'm getting enough for my money. It is definitely a good value. If I could get two of these (with different items) each month, I would! I'm officially a super fan.
I started this late last month as a month-to-month, so I was just in time to receive March AND April, and I love it so far! It's a little pricey for scrapbooking supplies (would definitely be less expensive at one of the chain craft supply stores, and I probably could have gone with one of the prepaid plans to save some money, but with this being a new box I didn't want to commit), but the papers are gorgeous and I love that they all coordinate, making it easier for me to put together a few pages at a time. Customer service is pretty quick to respond, too.