Each month you will receive five deluxe beauty samples, one bonus item, a collectible cosmetics bag and a $5 beauty coupon exclusively for Beauty Box subscribers, available for use online and in-store.
The Basics
$15 per month
Ships to US
Macy's Beauty Box
---
This was my first Macy's Beauty Box! I always have trouble with hair products in boxes only because I am so picky about what I use on my hair. My hair is very thick, curly, and very long so I need a specific product to be able to get a brush through it. I also have a pretty low maintenance styling routine with just wash, towel dry, and a quick fluff with oil and hairspray. That being said, I don't always have a need for more styling based products. While this box wasn't filled with products that I can use every day, I really appreciated the overall curation. You could see and feel the thoughtfulness that went into selecting the products this month to focus fully on your hair. The mini flat iron is such an amazing product to receive in a box and is something that I would have loved back in my straight hair days. I was able to gift this to my Mom though who was really excited about it! The hair oil and the scrunchie are the two items that I will get a lot of use out of. The shampoo and conditioner weren't my favorites, but again it just didn't work as well with my hair texture. My husband has tried this brand before and loves it! The other hair products I was also able to pass along to my Mom who really appreciated the new products to test. This month's box has an estimated value of $54.66 which is an incredible value! While my first box didn't blow me out of the water, that was really no fault of the products or curation, it just all didn't match with my hair texture. I am really excited to see what next month has to offer though as I can totally see that quality and curation is what this box is all about!  Read more...
More Staff Reviews of Macy's Beauty Box
The Basics
$15 per month
Ships to US
User Reviews
Hello I'm new only received 1 Box and liked it. I see that it says that you get a Beauty Bag with every order but I have not had a Beauty Bag and I'm looking at March Box and I don't see a Beauty Bag. Are we supposed to get one every order. Did anyone get March Box yet???
Very disappointing!!! For the third month in a row, something has been received damaged or haven't received everything that was advertised. With the Oops card (which should really be "Poo" card because that's what the subs are) in yet another box, Macy's sent two substituted products, and last month I didn't even got the substituted items. For December's box, I didn't get the lip liner, but instead got a liquid lipstick in a dark shade I'll never wear, and a different Kiehl's mask. It seems like a ""bait and switch" gimmick to me. Macy's advertises one box and they must only have one that actually contains everything advertised because most reviews indicate that AT LEAST one or more items have been substituted. For now, I am done with this beauty box. Sadly I won't even bother to contact their CS to request a refund because I did that for the October box and got the run-around. As I said, very disappointed in Macy's. Perhaps they need to suspend this beauty box until they can actually deliver what they advertise.
Of all the beauty boxes I've tried, Macy's is my favorite. The money for the value of the box is incredible! I love that they include high end skincare! And they usually include a cute makeup bag, which I also love!
I wish they sent a notice that they were starting their Besuty Box again because I would have cancelled for sure (it wouldn't let me while is was stopped due to COVID). This should be a perfume/fragrance skincare box with an occasional piece of makeup. I'm super sensitive to any fragrance so it's such a waste for me. Plus they send you one for women and one for men... why would I want a man's fragrance every month as one of my items? As far as this October 2020 box, nothing but fragrances, including a candle, and one skincare product, all from a Company I've never heard of. This was supposed to be a special edition back in April 2020 and you had to specifically request to get it... Also, I have NEVER received a beauty bag that is supposed to come with your items every month. Not once... Not a happy beauty obsessed customer!
I just recently subbed to this one after being so disappointed in IPSY for some time. I've not yet received a box but from the reviews and the spoilers, looks very promising. PLUS, if you're a fragrance junkie like me, I LOVE that they're the only one who adds at least 1-2 top brand samples in each box.
I really loved this box. It's the first one I've received from Macy's and the compact mirror itself is worth the $15.00 price. I subscribe to several other subscription boxes and so far, this is my second favorite.
Not the greatest I thought they had makeup bag with the makeup set. I was hoping they would have a Halloween theme for October subscription, I was definitely disappointed. They have terrible customer service. When my card went through fraud and forgot to replace the credit card, I had so much trouble trying to get September box but email said it was cancelled and said to call for changes. Customer service was useless as ever. Said they couldn't so anything on their side. Terrible service, absolutely incompetent customer service. Don't email me and say someone will help me when they don't know wtf to do. Lame. Useless.
I've had a subscription to the Macy's Beauty Box since it started. Overall I've been satisfied. But BEWARE: my July box was missing an item, and Macy's Customer Service is totally UNHELPFUL. After being put on hold, then transferred several times, being cut off twice& having to call again, I was told flat out that they would NOT send me the missing item or something else to replace it. They did email me a coupon for 25% off a purchase, with an expiration date already past, and a long list of exclusions, including ALL beauty items, no matter what brand. Also, both the May and June boxes had an Oops note saying they ran short of a item and substituted something else. On one I was ok with the substitute, but not the other. Also, I recently ordered several beauty items and was supposed to receive several bonus items. One of the bonuses, an Origins sampler with several pieces, was missing. No surprise, Macy's Customer Service would not do ANYTHING at all, just a "I'm sorry" which was zero service. I'm considering cancelling my subscription box and will not order anything from them again.
I feel like I've subscribed to every beauty box out there. I finally settled on keeping Macys, ipsys and the ipsy large box. Macys has a higher quality bag and they do try to do something a little different while you're still getting classic Macys lines. The bags are nice enough to fill and give as gifts. The bonus $5 or $10 off your next purchase is fantastic!! Beauty products ship free so some months I'll just find a $7 item and get it for $2 with free shipping. My only complaint is that none of the Macys in store beauty employees have any idea they have a beauty bag. I have to almost force them to scan the coupon because they demand they don't take coupons In beauty. Shhhhhh use your coupon once online and once again in store
Macy's Beauty Box is my favorite, I have tried several other beauty boxes but this one I have kept and enjoyed each one. I have never had any issues with my subscription or the products I have received, I highly recommend! :)
Read More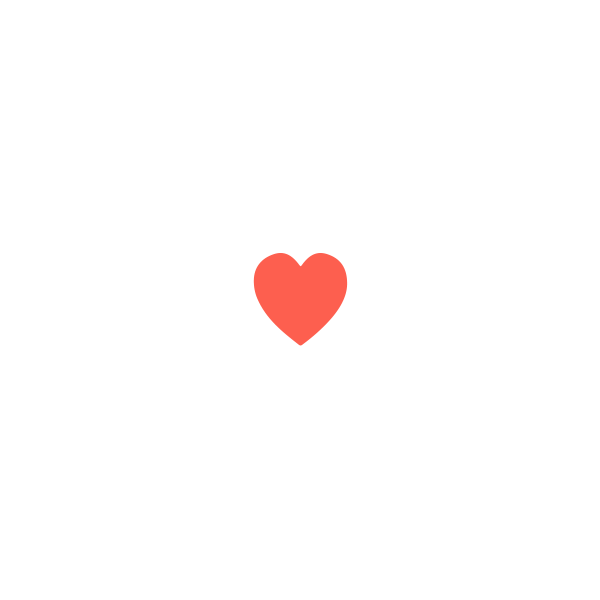 Who We Are
MSA has been your top resource for subscription box reviews since 2012, and we like to think of ourselves as your well-researched and trusted friend. Our team has unboxed tens of thousands of boxes, shared their experience honestly, and joined our community in conversations about each. We wouldn't be who we are without our readers, who contribute their own first-hand experience on the thousands of subscriptions we've reviewed. Learn more.