Recent Reviews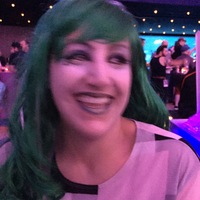 I was disappointed. I don't consider Casswell Massey to be a luxury brand and don't like lilac. With 3 CM lilac products, if you don't like it, it takes up most of the box. As an adult with a home, I'm also not in the market for Tchotchkes like votive candle holders. That leaves the bracelet. I'll wear it because it's unique and looks luxe, but it is a style stretch with that size.
I was tricked into buying a limited edition box because of a hard to avail travel voucher twice! Summary: keep your money instead of giving it to these scammers!
Where to begin. Just weird curation all around. Repeat brands over and over again, e.g. Circ Cell, with exorbitant RRVs. I swear there is a Halycon days hero bangle in every other box. Special travel box was a total scam. They advertised over and over that it came with a free trip and in the end, it was a mail-in form with a million exclusions and required an $89 deposit. Certainly not something those shopping at the luxury price point would bother with. Not even clear who runs the company. They suck at social media and customer service as well.