Recent Reviews
I really like the variety of snacks in our LWF boxes BUT having renewed my subscription in January I still have not received the February or March boxes. I saw one response from another subscriber who has not heard a response from them. They did answer my first email, told me there are shipping delays, but did not answer my second email.
This is one of the best food subscription boxes. I love that they send to military APO addresses, I gift this to friends that are on deployment all the time. Their customer service is amazing and I love the various goodies they have introduced to us. Yes, not all the snacks/treats are to everyone's taste but the point is to try new things and make discoveries. I also love the charity aspect of their company and the fact that they have included many unique goodies from small companies around the country. They have a great point system for reviews, I've redeemed and purchased many fantastic snacks from their shop.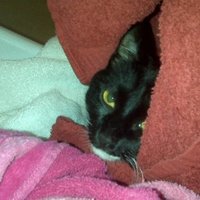 I got a Groupon for a one month deluxe box. Most of the food was decent but I have the same problem with this as I have with a lot of snack boxes, a lot of chips and nut type snacks. I guess I'm not a snack subscription type person.